Carly Rae Jepsen Talks Broadway, 'Call Me Maybe' And Pal Justin Bieber [VIDEO]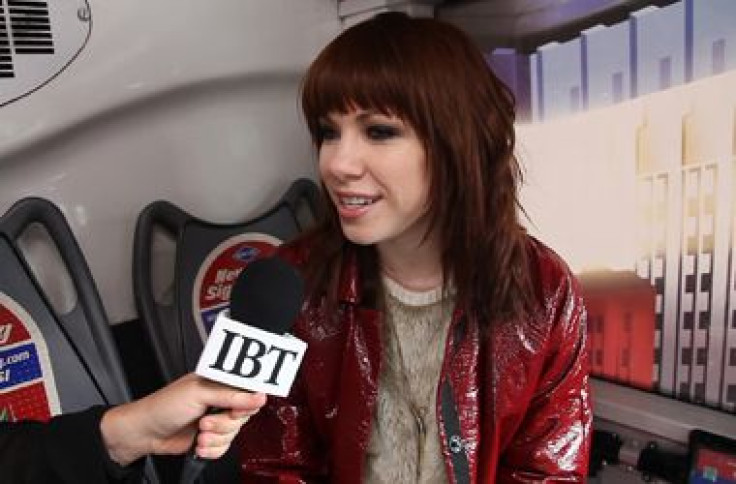 Carly Rae Jepsen is a Grammy-nominated singer, songwriter and now a star on Broadway in "Rodgers and Hammerstein's Cinderella." As she makes her home in New York City, it was only fitting that the Canadian was inducted into Gray Line's Ride of Fame, which honors the highest caliber of talent with their own seat on the red tour bus.
We sat down with the pop diva to discuss her career and how she ended up starring on Broadway. Jepsen was humble and sweet as she discussed "that song" that made her a household name, admitting it was a "huge part of my breakout."
Jepsen moved to New York to overcome her biggest challenge of "not being scared to take on too many things at once." While she still loves to sing and write music, she now headlines as the lead in "Rodgers and Hammerstein's Cinderella", joining the cast on Feb. 4. The young star plays alongside television veteran Fran Drescher in the role of a lifetime as the fairy princess Cinderella.
But before she played a fairy princess on Broadway, Jepsen was known for the hit song "Call Me Maybe" that hit charts all over the world. Love it or hate it, the song made the young talent an international star.
"Call Me Maybe" is the song that probably made you dance like crazy or drove you up the wall with its catchy tune. It was released in the U.S. in 2011 after Jepsen signed with Schoolboy Records. It received two Grammy nominations, and by 2013 the worldwide sales of the song passed 13 million. It was a viral hit as it was viewed more than 400 million times on YouTube, even getting the attention of fellow Canadian Justin Bieber.
In 2012 Bieber referred Jepsen to his manager Scooter Braun, who then signed her. Sitting with Carly after her induction, she was coy to discuss Bieber and his recent misbehavior that has landed him in trouble with the law. She did, however, note the importance he had in building her early career. While the singer-songwriter claims she lives a fairly simple life, she can now add Broadway star to her impressive resume.

Carly Rae Jepsen may have begun her career on "Canadian Idol," where she placed third, but now is an international pop star and Broadway star. She is more than a one-hit wonder, and it seems her career is just warming up.
© Copyright IBTimes 2023. All rights reserved.