'Carnival Row' Season 2 Release Date, Plot: Everything To Know
"Carnival Row" Season 2 has been confirmed with lead cast members Olando Bloom and Cara Delevingne reprising their roles as Rycroft Philostrate and Vignette Stonemoss, respectively. The big budget show is expected to be released sometime in 2021, with a promise of many more stories in the future.
With the disappointing end of "Game of Thrones" TV series, the fans are looking for a show that can take its place. "Carnival Row" with its elaborate storyline, sets, and creatures, could be that show. The official Twitter page of the show announced the renewal, and the announcement promised that this story is "just the beginning."
What can the fans expect to see on the show next? For starters, the number of creatures will be doubled, scriptwriter Marc Guggenheim has confirmed to The Verge. The makeup and effects designer Nick Dudman has also found better ways to do the fairy wings and the puck horns, and his new ideas are expected to make "Carnival Row" Season 2 particularly stunning in terms of the visuals.
The new creatures will include variations within the races. The different races within races will be depicted though variations in wings in terms of the shapes and sizes, and variations in the shapes of different horns.
There will be eight episodes on the show in Season 2, and the scripts of all eight episodes are ready. The team has also put in a lot of time in the pre-production work, which is essential for a big production show such as this.
Filming of "Carnival Row" Season 2 is expected to begin soon. The producers haven't yet announced an exact release date, but the massive scale of the show means that it will take some time before it is finally ready to air. The fans can expect the show to premiere in the summer of 2021, Screen Rant reported.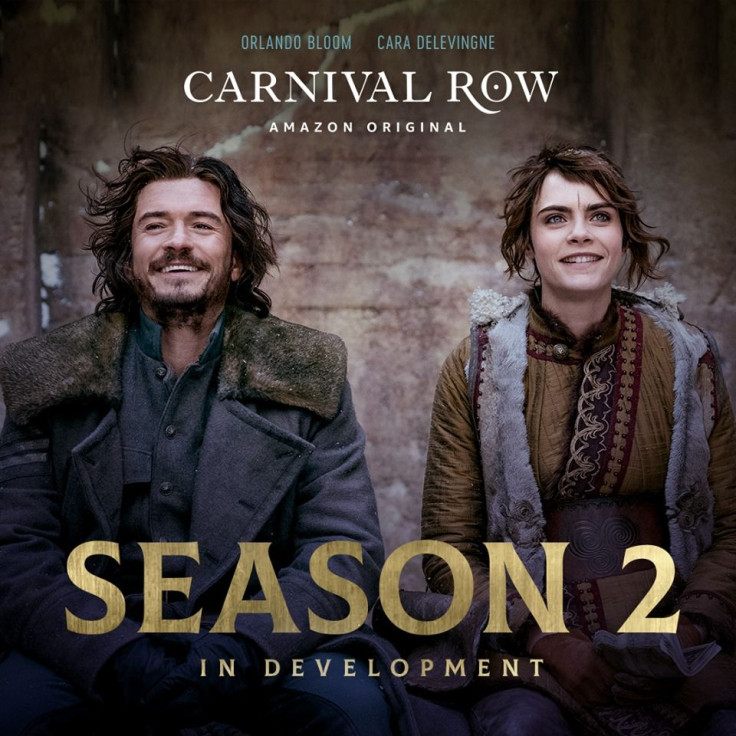 © Copyright IBTimes 2023. All rights reserved.