Carrie Fisher Death: 18 Memorable Quotes From The 'Star Wars' Actress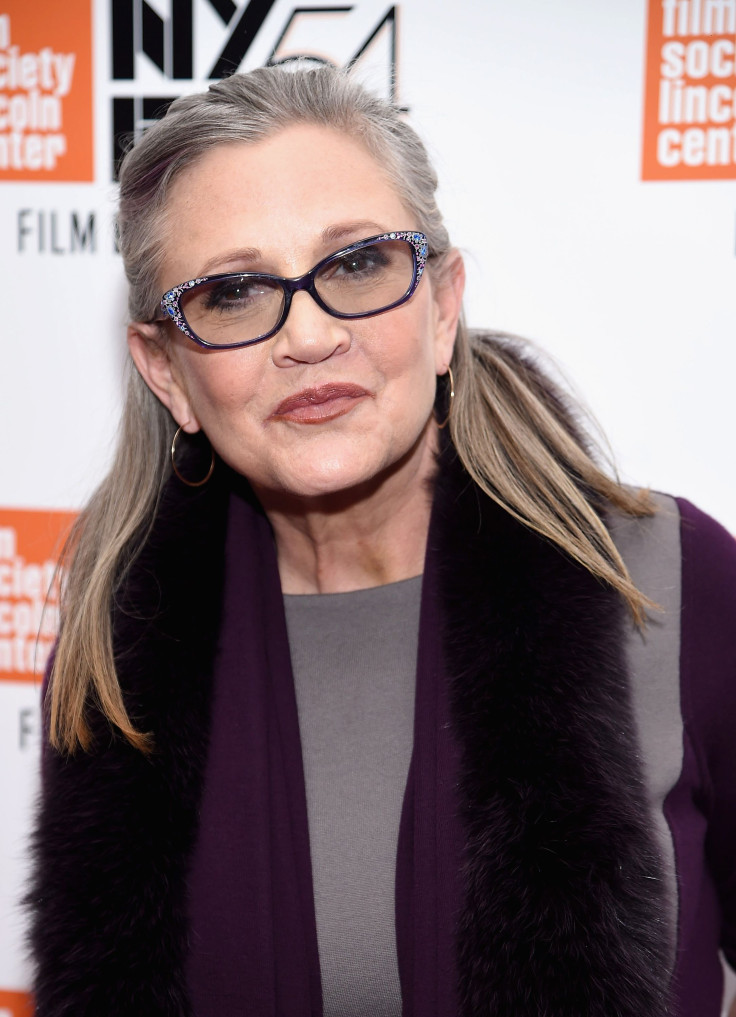 Carrie Fisher, an award winning actress, mental health advocate and mother, has died. News of her passing came in the form of an official statement from publicist Simon Halls, who revealed on Tuesday that the "Star Wars" actress' death was related to a heart attack she'd suffered on Dec. 23.
According to Halls' statement, which he delivered on behalf of Fisher's daughter Billie Lourd, the beloved movie star died at 8:55 a.m. PST. He went on to note that Fisher "was loved by the world" and would be sorely missed. Additionally, Halls sent a message of gratitude to fans from the actress' family for their prayers and well wishes during her brief health battle.
"It is with a very deep sadness that Billie Lourd confirms that her beloved mother Carrie Fisher passed away at 8:55 this morning," he said (via People). "She was loved by the world and she will be missed profoundly. Our entire family thanks you for your thoughts and prayers."
Fisher's death came amid reports that she was in stable condition after suffering a heart attack. On Dec. 26 — three days after the actress nearly died on a transatlantic flight from London to Los Angeles — BBC reported that Fisher was recovering in the intensive care unit at an unnamed Los Angeles hospital. The report stemmed from an update from Debbie Reynolds, Fisher's mother, who shared the good news on Twitter.
Fisher will be remembered by many for her remarkable work on and off the silver screen. Fans can also recall her poise, sharp sense of humor and intelligence through these memorable quotations:
"People are still asking me if I knew 'Star Wars' was going to be that big of a hit," she said. "Yes, we all knew. The only one who didn't know what George [Lucas]."
"I don't want life to imitate art. I want life to be art"
"If my life wasn't funny it would just be true, and that is unacceptable" — Carrie Fisher's Twitter.
"Sometimes you can only find Heaven by slowly backing away from Hell." — "Wishful Drinking."
"There's no room for demons when you're self-possessed." — Carrie Fisher's Twitter.
"I feel I"m very sane about how crazy I am." — "Wishful Drinking."
"I shot through my twenties like a luminous thread through a dark needle, blazing toward my destination: Nowhere." — "Postcards from the Edge."
"It was so intense. It was Han and Leia during the week, and Carrie and Harrison [Ford] during the weekend." — "The Princess Diarist."
"People want me to say that I'm sick of playing Leia and that it ruined my life. If my life was that easy to ruin, it deserved to be ruined." — Daily Beast interview.
"I rarely cry. I save my feelings up inside me like I have something more specific in mind for them. I am waiting for the exact perfect situation and then BOOM! I'll explode in a light show of feeling and emotion — an pinata stuffed with tender nuances and pent-up passions." -- "Postcards from the Edge."
"Life is a cruel, horrible joke and I am the punch line." — "Postcards from the Edge."
"And when you're young you want to fit in. Hell, I still want to fit in with certain humans, but as you get older you get a little more discriminating." — "Wishful Drinking"
"You know the bad thing about being a survivor...you keep having to get into difficult situations in order to show your gift." — "The Best Awful."
"Because I grew up in a public family, I never really had a private life. And so if those issues are going to be public, I would rather them to be public the way I've experienced them rather than someone else assuming things about me. It's freeing to do it. Shame is not something I aspire to." — CBC interview.
"Offstage, I couldn't put things into words, and that was the one thing I'd always been able to rely on. Putting my feelings into words and praying they wouldn't be able to get out again." — "Shockaholic."
"Youth and beauty are not accomplishments. They're the temporary happy byproducts of time and/or DNA. Don't hold your breath for either." — Carrie Fisher's Twitter
"Movies were meant to stay on the screen, flat and large and colorful, gathering you up into their sweep of story, carrying you rollicking along to the end, then releasing you back into your unchanged life." — "The Princess Diarist"
"I am mentally ill. I can say that — I am not ashamed of that. I survived that, I'm still surviving it, but bring it on." — Diane Sawyer interview.
"Stay afraid, but do it anyway. What's important is the action. You don't have to wait to be confident. Just do it and eventually the confidence will follow." — Health Tribune interview.
"I think that this would make a fantastic obit — so I tell my younger friends that no matter how I go, I want it reported that I drowned in moonlight, strangled by my own bra." — "Wishful Drinking"
© Copyright IBTimes 2023. All rights reserved.