Casey Anthony Staying Clean: No Drug And Alcohol, But Still Unemployed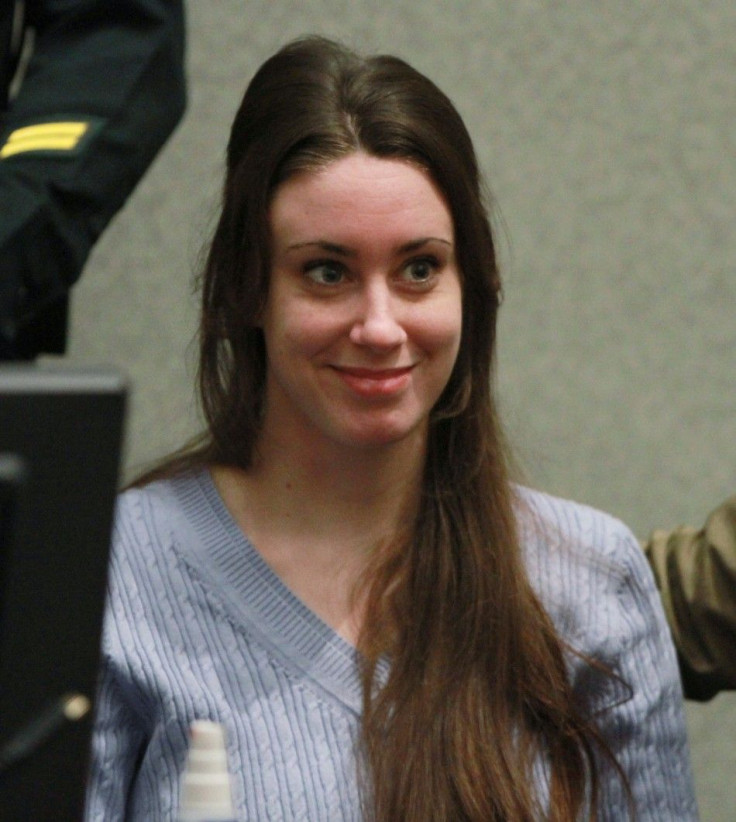 Casey Anthony, America's most hated mother, is still unemployed, but has been attending her school, according to her March probation report.
On March 1, the 25-year-old tot mom checked in with the probation officer at around 6:55 pm.
Anthony reported to the probation officer that she had not taken drugs or alcohol in the last month. She also told the probation officer that she had attended some sort of educational class, but not specified what type of classes she attended.
Anthony is known for her drinking and wild-partying lifestyle. But according to her probation report, it appears that Anthony has changed a lot.
The Orlando mother, who is believed to be living in a church in Florida, is planning to get baptized to start a new chapter in her life.
Anthony has planned to get baptized and believes that Caylee is with God now and wants to ensure her own salvation so that she'll see her daughter again someday, an insider told RadarOnline.com.
Last summer, after one of the most controversial murder trials since the OJ Simpson case, Anthony was acquitted in the 2008 murder of her daughter Caylee Anthony. Currently, she is serving a12-month probation in an undisclosed location for an unrelated felony check fraud conviction.
After the murder trial, Anthony might be finding it difficult to get a job because many people believe that she is guilty of murdering her own daughter and she should be behind bars.
But Doug Delvin, owner of a strip club in Port St. Lucie, Florida, has offered Anthony the job of a stripper.
Delvin, who followed the murder trial, heard that Anthony was struggling hard to find a job due to her lack of educational qualification. On Sunday, he put up a board with a message at the club that read: Hey Casey We Are Hiring.
Though Delvin's offer was criticized by many people in the town, yet he said that he might actually hire Anthony if she applied for the job.
© Copyright IBTimes 2023. All rights reserved.