Casey Anthony Update: Most-Hated Mother In America Spotted At A Bar Giving Parenting Advice To Others
Casey Anthony was spotted out at a Florida bar spilling all the details about her love life. An eyewitness, who reportedly saw the account, provided the details on Anthony's tirade as well as her boozing behavior.
The incident was all caught on camera, where Anthony can be heard saying things such as, "I've never met an angry pirate, but I've met a lot of angry drunks!" The incident occurred at the Backyard Bar, where Anthony had a 25-year-old boyfriend in tow, who she claimed she was "training" at the time, Radar Online reported.
During her time at the bar, she drank hard cider and beer, while retelling stories about a previous relationship with a man that she punched, the news outlet reported.
"He came from behind and grabbed me, and I was so surprised I turned and punched him in the face. It felt good, I hate to say," a source told the news outlet that Anthony said.
Anthony also told stories about an ex that stalked her after they had broken up, where she said, " The neighbors told me he would be parked in front of my house taking pictures. Tell your daughters never date a cop. My ex was a cop, my father was a cop. They're no good!"
She also went on to give parenting advice to a fellow patron with a daughter that was dating, "You gotta get all 'Godfather' on them. You got to sit them down and basically let them know that you will kill them if they hurt your daughter.
"You should let them know if anything happens to your daughter, their mother is going to receive a body part in the mail — a finger or a piece of skin with a tattoo on it so she knows it's her son," she added.
In 2011, Anthony's daughter Caylee was murdered, and her body was dumped behind her grandparents' Florida home. Anthony was charged for the murder but fought the charges in a public battle, and was acquitted of the crime. Anthony, however, did spend time behind bars for lying to police.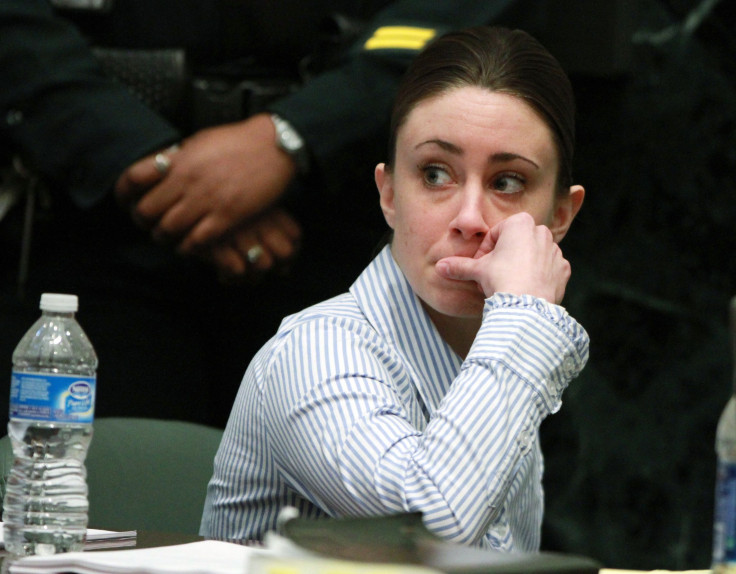 © Copyright IBTimes 2023. All rights reserved.