Casey DeSantis Wanted To Model Herself After Melania Trump As Florida's First Lady: WaPo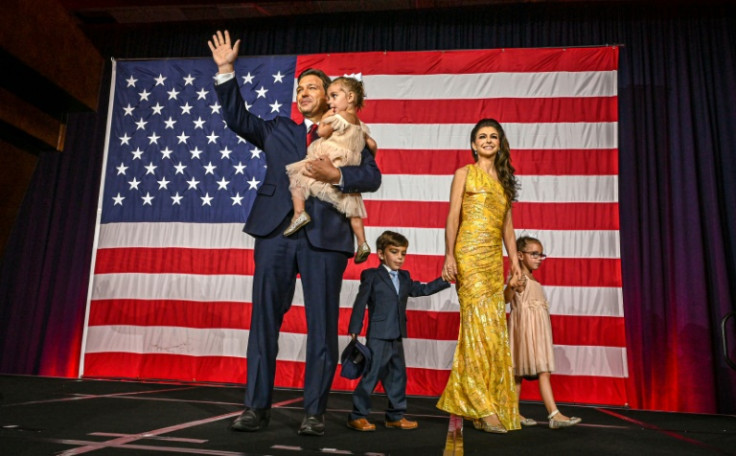 KEY POINTS
Former aides to Florida First Lady Casey DeSantis knew she would not be a typical governor's wife
Casey asked an aide about Melania Trump's fashion preferences after her husband won in 2018
Experts assessed that Casey's wardrobe style compliments her husband's political ambitions
Casey DeSantis, the wife of Florida Republican Gov. Ron DeSantis, sought to model herself after then-First Lady Melania Trump since her husband won his first gubernatorial election in 2018.
According to The Washington Post, former aides assessed that Casey didn't want to be a typical first lady and wanted to pursue a different course than the women who preceded her.
Casey reportedly asked her aide what Melania's fashion preferences were, from stores and designers she liked, to what she would do as a first lady.
She also took daily meetings at the offices of the Florida Republican Party while expanding the portfolio of the first lady by creating school lessons on resilience and mental toughness, a cancer research initiative and a program to pool public and private resources to help poor children and their families.
The report came after DeSantis' wife appeared to channel Melania during her husband's campaign trail earlier this month.
Casey was spotted wearing a black leather jacket with a political message, saying, "Where Woke Goes to Die," during a charity event in Iowa, one of the early nominating states for the 2024 Republican presidential primaries.
It immediately drew comparisons with Melania, who wore a controversial green-hooded jacket with the text "I really don't care, do u?" during a 2018 trip to visit migrant children in Texas.
But a New York Times report noted that Casey's wardrobe style comes with a strategy.
Tom Broecker, the costume designer for "Saturday Night Live," said Casey is "dressing to be either princess of the world or first lady," adding "there's so much intentionality" behind her wardrobe.
Michael LaRosa, a communication strategist and former spokesperson for First Lady Jill Biden during her husband's 2020 Democratic primary campaign, noted that "Americans love glitz, glamour, and attractiveness, celebrities and TV."
Casey's fashion sense adds credence to her husband's position as a champion for conservative values, according to Kate Andersen Brower, the author of "First Women: The Grace and Power of America's Modern First Ladies."
With her husband trying to beat former President Donald Trump in his long-shot campaign to become GOP's nominee for president next year, Casey has taken an active role as a surrogate of a presidential candidate.
Casey became a fixture in DeSantis' pre-campaign and formal campaign events, such as joining her husband to share personal stories about themselves and pitching him to Republican voters.
Some viewed Florida's first lady's presence on the campaign trail as DeSantis' goal of bringing suburban women back to the Republican fold.
Jennifer Stoddard Hajdu, the chairwoman of the Dallas County Republican Party, said traditionalist voters view Casey as someone who "knows what I'm going through" and "understands the challenges."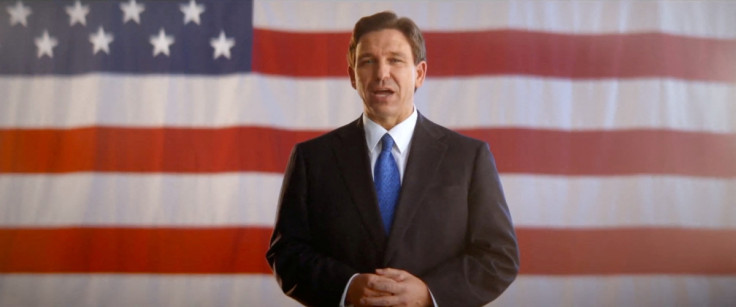 © Copyright IBTimes 2023. All rights reserved.