2024 Election Poll: Trump Leads DeSantis By An Average Of 31 Points To End May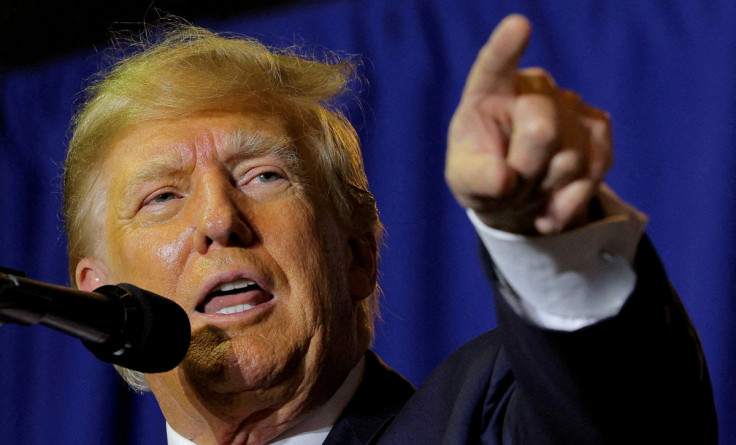 KEY POINTS
More than 53% of Republican voters would choose Trump for the 2024 Republican nomination, poll averages show
Around 22% of Republican voters would nominate Ron DeSantis
GOP's disappointing performance in the midterm elections paved the way for DeSantis to gain prominence in the party
Former President Donald Trump ended May with a comfortable two-digit lead in the polls against all of his challengers for the 2024 Republican presidential nomination, an analysis of last month's 2024 election polls revealed.
Trump led his strongest challenger, Florida Gov. Ron DeSantis, by an average of 31 points in May polls conducted by Fox News, Quinnipiac University, CNN, Harvard-Harris, Marquette Law and more, according to averages calculated by Real Clear Politics.
More than half, or an average of about 53%, of the potential GOP primary voters said that they would choose the former president for the 2024 Republican nomination, while around 22% said that they would nominate DeSantis, the poll averages showed.
Former Vice President Mike Pence, who was reportedly previously the third-most popular candidate among Republican voters for 2024, lagged behind former United Nations Ambassador Nikki Haley in the May polls.
Trump failed to clinch a second consecutive presidential term in 2020 so he doesn't have the advantage of an incumbent. However, he still has a large number of supporters among Republican voters which makes him formidable, according to a Statista report.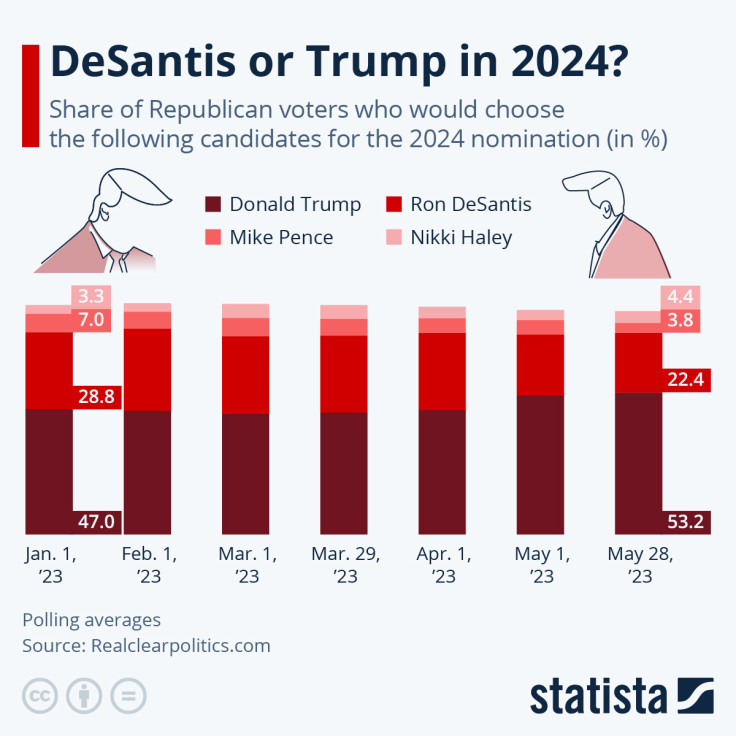 The GOP's disappointing performance during the 2022 midterm elections paved the way for DeSantis to rise in the polls after he overwhelmingly won his reelection campaign for governor.
The party's poor performance was also largely blamed on Trump, who refused to back candidates who opposed him and whose chosen candidates did not fare as he had hoped. Trump endorsed candidates like Kari Lake for Arizona governor, Dr. Mehmet Oz for senator for Pennsylvania, and Doug Mastriano for Pennsylvania governor, who all lost against their Democratic opponents.
Meanwhile, two days after formally filing his presidential bid, Pence launched his campaign Wednesday with a firm rebuke of Trump, who he accused of abandoning conservative values and being guilty of dereliction of duty for the Jan. 6, 2021 attack on the Capitol.
In a speech at a community college in Des Moines, Iowa, he said that Trump "demanded I choose between him and our Constitution. Now voters will be faced with the same choice," the Associated Press reported.
"I believe anyone that puts themselves over the Constitution should never be president of the United States, and anyone who asks someone else to put them over the Constitution should never be president of the United States again," Pence said.
This will be the first time in modern history that a vice president will challenge the president under whom they served.
Meanwhile, former New Jersey Gov. Chris Christie launched his own presidential campaign by branding himself as the only candidate willing to go toe-to-toe against Trump.
"A lonely, self-consumed, self-serving mirror hog is not a leader," Christie said.
In response, Trump mocked Christie's weight and even called him a "failed governor."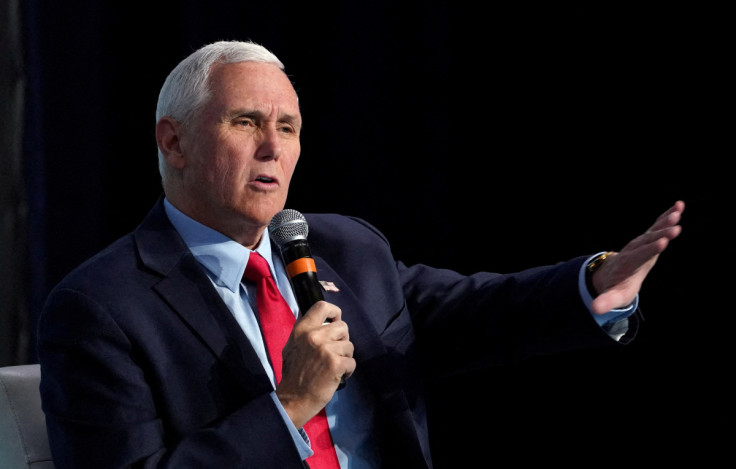 © Copyright IBTimes 2023. All rights reserved.