Florida Governor Exudes Supreme Confidence After Trump Indictment: 'The DeSantis Admin Will…'
KEY POINTS
DeSantis said his government would "end weaponization" of law enforcement and political bias
Last month, he said he could beat the Democratic frontrunner if he won the GOP nomination
DeSantis lags behind Trump in polls but the latter's legal troubles are raising concerns
Florida Gov. Ron DeSantis' confidence that he will helm the next U.S. administration appears to be growing as ex-president Donald Trump's legal troubles mount, and he is happy to signal it like when he took to social media Thursday to state that his administration would not allow the "weaponization" of law enforcement.
"The weaponization of federal law enforcement represents a mortal threat to a free society," the Republican tweeted Thursday.
He went on to note that the American public has witnessed "an uneven application of the law" depending on one's political affiliations, even asking, "Why so zealous in pursuing Trump yet so passive about Hillary [Clinton] and Hunter [Biden]?"
The Florida native then warned that his government would play a different hand. "The DeSantis administration will bring accountability to the DOJ [Department of Justice], excise political bias and end weaponization once and for all," he said.
DeSantis' remarks came after Trump was indicted on seven charges related to retaining classified documents after leaving the White House.
The 44-year-old politician's comments were widely anticipated, as he is deemed by many as the closest challenger to Trump in the 2024 GOP primaries, according to The Hill.
This isn't the first time DeSantis has expressed confidence that he would take over the lead and eventually become the next U.S. president.
"You have basically three people at this point that are credible in this whole thing. Biden, Trump and me. And I think of those three, two have a chance to get elected president — Biden and me," he told donors and supporters during a mid-May call, as per The New York Times.
At the time, DeSantis said he thought voters "want to move on from Biden," and while they wished someone else would lead the White House, "there's just too many voters that don't view Trump" as the right one.
Also late last month, he told "Fox & Friends" that he would "destroy leftism in America." He said "everyone knows" he had the capacity to "beat Biden" if he would be chosen as the Republican nominee next year.
He went on to make the bold prediction that he would serve two terms and "leave woke ideology on the dust bin of history."
All the latest hypothetical polls have seen DeSantis behind Trump by two digits. Just this week, a new poll showed that Trump led DeSantis by an average of 31 points in a survey that polled potential GOP primary voters.
On the other hand, there are rising concerns among Americans that the latest indictment of Trump carried more serious charges compared to his previous indictment on alleged hush money.
Based on data from previous polls, which saw a higher number of pollsters considering taking highly classified as a "serious crime," it appears that there are more Americans who would be "turned off" by the new indictment, according to The Washington Post.
DeSantis' campaign team is also confident that the Florida governor can topple Trump before the 2024 general election.
"Everyone knows the majority of the Republican Party wants to move on," Generra Peck, DeSantis' gubernatorial campaign manager, said.
The DeSantis team is particularly optimistic in Iowa, as recent surveys reportedly suggest that Iowans view the ex-POTUS more unfavorably compared to the Florida governor.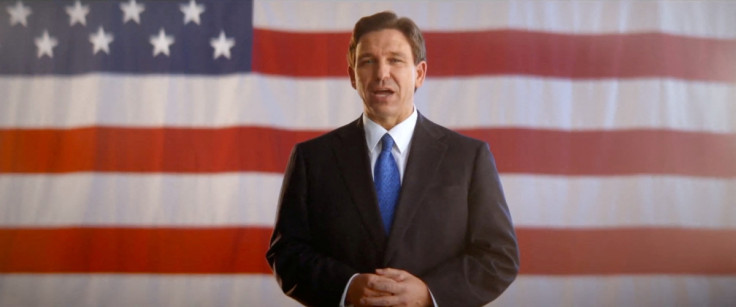 © Copyright IBTimes 2023. All rights reserved.