CEO Tom Nolan's Humility Is His Leadership Superpower At Kendra Scott
Making jewelry the foundation for empowerment and philanthropy.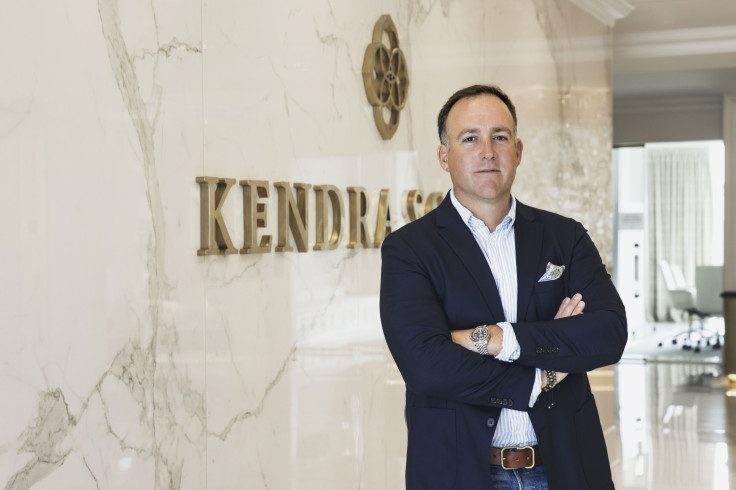 "Your family shapes who you are and what you're about. It shapes your core belief system. And I think we've translated that into the organization into a way where we want to treat people like they are members of our family," says Tom Nolan, CEO of Kendra Scott, in a very honest and revealing interview exclusive for our Social Capital section.
He credits Kendra Scott herself -- whose founding story we've previously shared when we honored her in Empowerment: The Ultimate Social Capital -- noting that the underlying philosophy comes from the needs she brought to it as a single mom. "So, it's evolved over the years. Kendra used to call it the 'Sister Rule.' When we were 99% female, it was easier to do that. But nowadays we have a lot more men working in the company, so it's 'Your Sister and Your Brother Rule' -- The Golden Rule, if you will, right? Make sure to treat other people the way you want to be treated."
How do they put that into practice? "It's really having empathy for what people are going through. And understanding what people are going through in their personal lives. To be able to give them the comfort, and the safety if you will, to be able to live their best personal lives. It's ultimately going to lead to them leading their best professional lives as well. We've seen that happen in spades."
Displaying unfailing humility throughout the conversation, Tom describes his relationship with Kendra as familial. "I see her more as a sister and a friend, genuinely, than I do a boss and a chairwoman. And we have an amazing amount of trust together. I like to think that I'm good at the things that she's not great at. And I know that she's great at the things that I'm not great at. And I think that we have a really amazing partnership. I never try to be her. ... I just try to do the best that I can to articulate and explain and execute her vision."
So, the values Tom describes are pervasive to the organization. And empowerment is one of the bigger ones. "I learned, personally, early on, the power of putting smart people around you and then really allowing those people to do their jobs. Also, kind of coming up through my career, you remember certain things along the way. And I always remember when I felt the boss didn't trust me," he shares. "I didn't like the feeling that I didn't have a voice at the table, I didn't have a vote. And I wanted to make sure if I ever got put in a position of authority, I wanted to make sure that I'd hire people and allow them to do what they wanted to do and be great. ... I love the quote that Harry Truman said: 'You can accomplish anything in life as long as you don't mind who takes credit for it.'"
Philanthropy is also huge. And, done the Kendra Scott way, it's a one-to-one approach. Some of that goes back to empowerment, as the store managers are encouraged "to make decisions independently as the CEO of the stores, and they really lean into their communities through events." At the time of this interview, in early November 2022, the company had done more than 11,000 events so far that year, which include some heartwarming/heartbreaking connections that Tom shares.
Tom describes the company culture as unique in that "we all collectively have the desire and need to win, and win by a lot, but also do it in a really kind, compassionate, empathetic, thoughtful way. With the customer being at the center of all of it."
Watch the video below to hear Tom talk about what's new and exciting for the company ("They're exciting because, as Kendra's life as an individual is changing and evolving and growing and expanding, so is our brand."), but have a box of tissues handy for when he talks about Kendra Scott philanthropy -- and the event that inspired him to accept the CEO position.
© Copyright IBTimes 2023. All rights reserved.
FOLLOW MORE IBT NEWS ON THE BELOW CHANNELS