Empowerment: The Ultimate Social Capital
Business leaders are enabling real opportunity in their companies and beyond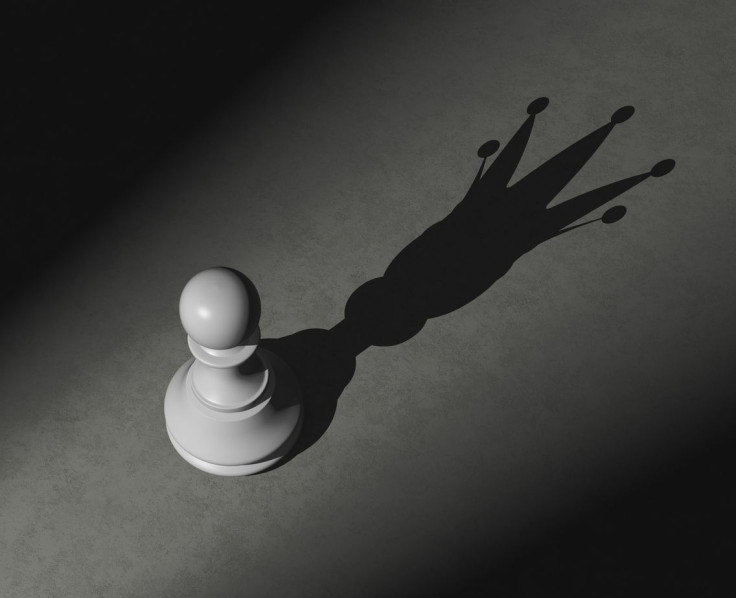 Last year, just a few months after we launched our exciting movement of Social Capital coverage, we believed the concept of empowerment was so integral to the concept we built an entire feature around it.
The response was amazing, and the CEOs and leaders we featured really understood and embodied so many of the attributes of Social Capital so well that we decided to focus on the concept again in a feature this year.
As we looked back at the leaders we recognized last year, we realized most of them continue to fight the good fight, but some of our other honorees from last year whom we'd included in other features are equally as committed to this all-too-important intention. And we found one new entry about whom we are equally as excited. All of them have made empowerment a central focus of their leadership, and we happily applaud them for this.
Why is empowerment so important that we have once again featured it? Because policies of empowerment in business operations shine a bright light on the tremendous power and potential of capitalism to improve the lives of the greatest number of people and, when done right, to make the world a better place. At its heart, that is the saving grace of capitalism.
There is no greater example of that power and that potential than CEOs who flat out make that their goal with their employees--to help them to not just do their jobs more effectively but to live better and more complete lives, even if it happens beyond and after their tenures at the company, or beyond the scope of their work. Or, in the case of their customers, to help them improve their lives and sense of self-worth and satisfaction well after the exchange of goods and services has ended.
The 10 companies and their leaders honored this month showcase that power through their passion to improve and empower all those they interact with--from employee to customer to community--in their own very unique ways.
At a time when unfortunate world events have shone a light on powerful forces that do all they can to take freedom and power away from the freedom-fighting independent people of Ukraine, we are blessed to live in a nation where those in power strive to empower others, to strengthen others, and to support and validate the value of humanity.
There could be no better time to not just highlight these companies and to applaud them, but to also implore others to follow suit. We ask our readers to definitely take a good look at them and learn from their examples.
Whitney Wolfe Herd: Bumble
Last year, Whitney Wolfe Herd made history by becoming the youngest woman CEO to take a company public, driving home the point women's empowerment in a visually powerful way. With her one-year-old Bobby Lee "Bo" Herd II on her hip, she rang the virtual opening bell for the American stock exchange and said in a powerful Twitter post, "To anyone going through a setback, low point or rough patch; to anyone who feels disempowered in their relationships--or who's had the courage to make the first move into healthier ones: Today is for you."
Whitney started Bumble after she was forced to abruptly leave her position at Tinder, another dating app, because she was being sexually harassed and pressured by her co-founder and one-time boyfriend. The horrible experience, which included enduring a huge lawsuit, led her to form Bumble with Audrey Andreev, the founder of the Badoo dating app, and this time with a whole different perspective--one that empowered women.
Bumble is a dating app designed to put women in the driver's seat by allowing them to choose whom they want to date, rather than being at the mercy of who asks them out. Bumble allows only the women to "make the first move," and it's the only app to do so.
That powerful component of empowerment was why we chose to honor her last year and chose to do so again this year. And it continues to be a powerful driver for Whitney and why she does what she does, all if which is rather stirring and inspiring.
"So many said a woman wouldn't, and shouldn't, make the first move and that our idea was crazy," she told retail investors in a town hall last year. "That level of doubt and scrutiny wasn't easy, but we knew other women wanted something different, something that gave them control over the relationships in their life. Nearly 2 billion first moves made by women later, it's safe to say others agreed with our approach."
Furthermore, kindness, respect and equality are in the company's mission statement, and the founder puts those words into action in her policies. She really cares about her employees and shows this by having an incredible paid parental leave of 16 weeks. She adds to that package a 100%-paid medical/dental/vision plan, a new Mac laptop, cold brew on tap, catered lunches, a monthly wellness stipend, a pet-friendly office and a weekly hosted happy hour. All of this creates an amazing environment to work in.
Beyond all the intentions of the company, Wolfe Herd herself walks the walk of standing up for and supporting woman in their society-wide struggle for respect and equality.
In March of 2019, she testified before the Texas House Criminal Jurisprudence committee about the chronic and continued practice of unsolicited explicit photos being sent to female users on dating applications. And she teamed up with Hearst Magazines to create Bumble Mag in order to give advice, promote women and women's ideas and issues from an empowering perspective.
She is now bringing her fight to empower women in that same way all over the world as she recently acquired French rival Fruitz, and is continuing to break barriers for women in business.
"I don't see myself as a steward as much as someone who wants their story to become a more common one for other young girls and women," she declares. "Hopefully, one day soon, it won't be a big deal for a 30-year-old woman to take a company public."
And that same original mission that started it all for Whitney continues to drive her to empower so many others.
"My motivation back then was the heartbreak that I and so many other women felt in relationships," she says. "Being told to wait for a man and not to go after what you want in a relationship was so fundamentally wrong and gendered. Fighting to change that kept me and the team driven."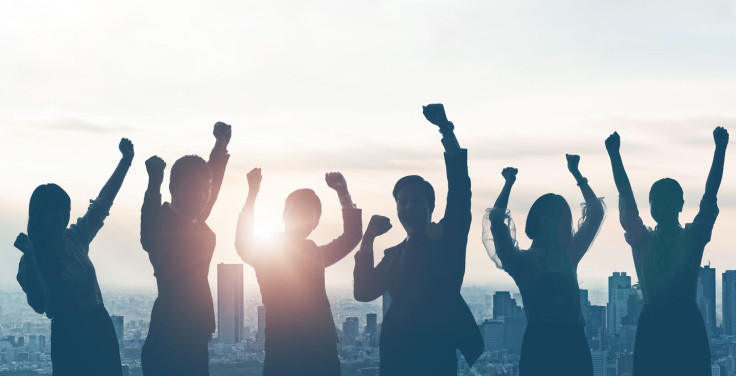 Shawn Conway: Peet's Coffee
Continuing the legacy of his predecessors, Shawn Conway, as CEO, keeps Peet's conducting its business honestly and ethically wherever it operates. This is not only within its own stores, where employees are expected to act with integrity and honesty in all matters and follow all applicable laws, but throughout its supply chain, where managers are expected to ensure that all vendors conform to its standards when working for or on behalf of Peet's--even going so far as to "work alongside farmers to offer training and educational opportunities, support farm community initiatives and invest in coffee plant science," explains Shawn.
Consequently, we are honoring Shawn, for the second year in a row, as well as Peet's leaders before him who helped bring the company to this point as Social Capital CEOs.
" What I'm really proud [of] is how we scale with soul," Shawn told us in an exclusive interview last year. following his original recognition in our August feature "Social Capital: Changing The World By Changing How The World Does Business."
At its core, Shawn says, "for us, we believe that having a good business and a thriving business allows us to have a great and positive impact on people in some really meaningful ways."
The breadth of what he's talking about really took our breath away. It goes so far beyond that hot cup of coffee to start your day in the morning or a cold one to refresh in the afternoon. After all, he explains, "In one sense, we're a coffee company. We're also a people company. And the humanity of this business is one of those things that, once you understand it through that lens, a lot of the things we do seem to make a lot more sense to people."
Working with small farms in relationships that go back three or four generations, Shawn emphasizes, "we have impact programs in those areas so the things that are unique to those areas--it could be help with water treatment, it could be really anything--we have a very strict set of standards. But our goal is continuous improvement." And then there's the women's entrepreneur center Peet's funds in Colombia to make sure that women farmers have the opportunity to learn the business skills so they can run better businesses.
And there are other programs that go to the heart of the industry itself to help make sure there's a long-term sustainable future for it. Peet's is the angel investor behind the UC Davis Coffee Center, which is focused on learning about quality and learning about coffee post-harvest.
It's obvious he enjoys talking about all this. But he was especially eager to talk about the company's Covid response--and how it kept its 5,000 people at work delivering Peet's coffee to its customers and serving its customers, about which he says, "It gives me goosebumps talking about it still."
Finally, one of the most empowering traits Shawn demonstrates is his amazing sincerity and humility--always choosing to talk about and honor his people first and foremost above himself. His almost unbelievable attention to individual accolades in his social media and efforts of those who work at every level along with his reticence to toot his own horn allows him to let others shine.
Austen Allred: BloomTech
"Talent is distributed across races, ethnicities, abilities, gender identities, income and countless other factors--and I launched BloomTech to make the opportunity to pursue tech jobs more accessible to people of all backgrounds," proudly declared Austen Allred when we informed him that we were honoring him for a second year. His words, and actions, so perfectly epitomize the Social Capital principle of empowerment at every level.
Higher education is flawed, according to Austen, who started BloomTech to "eliminate the risk of higher education" and to "create a system that doesn't leave people broke their entire lives" by creating a trade school graduating qualified software engineers in just nine months with no upfront cost.
He revolutionized the way schools should be run by providing an education that is free until participants get a job after graduation. And starting BloomTech education with $0 tuition up front is but one of several pricing options BloomTech has developed so that learners can choose a tuition payment option that works for them. The result is nothing less than life changing for not just that student bur for the student's entire families, creating the potential for generational economic change in communities everywhere across America. Talk about empowerment.
"The traditional risk equation of education is deeply flawed," Allred declares. "It places an overwhelming burden on the individual--not the educators. I co-founded Lambda School [now BloomTech] with the underlying hypothesis that if we eliminate risk and align the incentives of students and schools on a large enough scale, we can democratize access to career and income mobility."
As he makes clear so eloquently and passionately in our exclusive interview "Austen Allred Broke Down The Biggest Barrier To Higher Education," that all stems from Austen's incredible belief in and dedication to the value and the empowerment of human worth and potential--and the connection between that and creating capitalistic solutions to recognize and fuel that.
BloomTech exists because "there was no mechanism to help people know their human capital worth," Allred explains. "It seems like such a simple concept for a school to be responsible for graduating educated, capable and empowered students who know their worth, but it is now a revolutionary idea. Higher education will never be the same."
And for Austen, that authentic appreciation and value of humanity doesn't apply just to students but to his employees as well.
"Along those lines, empowerment is working in a company where you don't have to pretend to be something you're not," says Austen. "You can bring your whole self to work. The great thing is that every aspect of your identity can be an incredible resource. Our employees' professional and personal experiences give rise to ideas that can help the company and advance our mission of creating a lower-risk, direct path to higher income." And, in fact, BloomTech shows its caring for its staff by giving them a living stipend in addition to their salary.
When you empower students to learn new skills and connect them to opportunity, they change not just their own lives but the lives of so many others, becoming living, shining advertisements for the product they are the result of. When you empower employees in the same way, they become constructive fire starters for steady growth and sustainable, dependable innovation.
"We also reinforce a culture of incremental improvement," explains Allred. "Companies that succeed long-term can't rely on finding The Big Thing that will cement their standing in the market. Rather, we constantly seek ways to make our work 1% better."
His "all hands on deck" approach to authentically inviting suggestions for improvements from employees at every level in the company has resulted in incredible ideas and dynamic change coming from the ground up.
"Similarly, I believe that great ideas aren't limited to certain employees or roles," confirms Austen. "That's one reason why I work every day to foster a culture where anyone, regardless of their title, time with the company, background or any other factor, can contribute in meaningful ways. That's what empowerment means to me."
And it all comes back full circle to Austen's true educator mentality. He sees himself, his employees and his students all as potential change agents who just need the right support and a safe space to realize that potential.
"I think the bravery to take a risk floating a new idea comes from a culture of embracing a learner's mindset," says Austen. "This relieves the pressure to always be right, which is toxic to innovation."
That circle of learning, of growing and of creating positive change, leads right back to BloomTech's amazing devotion to and success with its students.
"Ultimately, empowering people within BloomTech enables us to empower our learners," explains Austen. "Everyone shows up every day to ensure more people have the skills to pursue a better job and a stronger financial future--and, potentially, the power to disrupt generational patterns of exclusion. Working toward this goal together means that every person within BloomTech has played a role in improving our learners' lives."
Jamie Ratner: CertifiKID and Macaroni Kid
"Empowerment has been the backbone of the Macaroni KID business. Macaroni KID was founded with two very specific goals: enriching communities and empowering moms. It is the driving mission behind all that we do," says CEO Jamie Ratner.
With Macaroni Kid, Jamie expanded the efforts she'd begun with CertifiKID, which was the first of its kind daily-deal website geared to families and has been recognized as one of the best deal websites for parents by a lot of media. In 2012, CertifiKID's new Special Deals for Special Needs program made CertifiKID the first deal site to offer deals specifically for families of children with special needs.
This entire business is based on children and families being able to have more fun together by getting discounts to places that would normally be too expensive at full price and were never accessible before. Or, as the website says, to "bring families together to create unforgettable experiences before your kids grow up."
It's a win-win that empowers parents and the family in general with the ability to spend time together in meaningful ways, while the businesses get new customers.
But the pandemic presented a challenge not just because of the whole social aspect of activities but also because many venues were shuttering.
"We made difficult decisions to trust our instincts and invest in ourselves and take a risk to acquire a new business, which essentially doubled our team overnight," declares Jamie.
But investing in a whole new company in the middle of a pandemic wasn't an easy decision to make or to implement. It was an incredible learning lesson. Jamie's No. 1 piece of advice is to always remember that "the best opportunities can present themselves in the darkest of times. So, you need to make sure you are always trying to see the light. When you see a threat to your business, as difficult as it is, you need to be proactive and aggressive in confronting it as soon as possible."
Staying true to Jamie's belief that this was no time for thinking small, CertifiKID made the bold move to acquire Macaroni Kid, a community of 500+ moms, dads, and publishers nationwide to produce hyper-local e-newsletters and websites featuring family-friendly events, activities, and services in their communities. This makes CertifiKID one of the largest parent-family-focused digital media and advertising companies in the country and gives voice to a lot of parents who otherwise would not have one.
Jamie notes, "We empower parents (and especially moms) by supporting our publishers and giving them the tools, resources and platform to build a business where they can make money while being home with their kids and be a force for good in their communities."
We honored Jamie in November 2020 in our Social Capital feature "The POLITICS of EMPOWERMENT in American Business," and are so pleased to honor her again this month for continuing to be a leader in empowering others.
Roger Hochschild: Discover Card
Throughout his two decades at the helm of Discover Financial Services, Roger Hochschild has upheld the company mission "to help people spend smarter, manage debt better, and save more so they achieve a brighter financial future" and its goal to be the "leading direct bank and payments partner."
Being a trailblazer for a revolutionary approach to credit cards and the ready access they provide to capital for ordinary, everyday people was what we initially saw as worthy of recognition when we honored CEO Roger Hochschild in "The POLITICS of EMPOWERMENT in American Business" last year. But there are a whole lot of other amazing reasons why we are once again honoring him this year.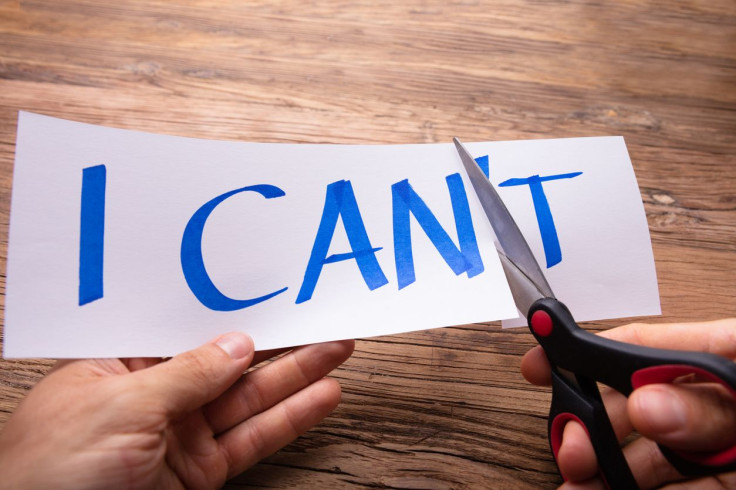 Yes, it's a giant, multinational corporation. But Roger has been devoting himself to running it like a small business, with a shopkeeper's devotion to caring for both his customers and his employees. It's a tradition that reaches far back into Discover's past, as well as Roger's.
Way back in 1986, Discover Card introduced the now ever-present concept of cash-back rewards to the consumer credit card market, transforming the landscape of credit. Talk about empowering consumers, that concept has flipped the idea of credit cards being something the privileged once paid for to an everyday tool that credit card companies vie for the privilege of providing for everyday people to carry. Talk about power to the people.
Discover has gobs of programs for financial education including resources it provides in the classroom and personal programs to teach young people about financial responsibility. Not to mention, most of it is finance- and volunteer-related. What a concept: a bank helping you to actually know how to manage your money.
We were sincerely compelled by the incredible revelations he shared during our interview "What Led CEO Roger Hochschild To 'Discover' His Simple And Sincere Approach To Diversity?" about how he empowers and respects the diversity of Discover's employees with a revolutionary and yet organic approach that comes straight from the heart. Discover's amazing Internal Employee Resource Groups consist of 11 distinct and dynamic groups devoted to a cavalcade of different sectors of employee diversity--from gender to ethnicity and everything in between—that help with career development by providing mentorship programs and other forms of assistance and corporate community support regardless of location.
But this was just one of many of Roger's heroic efforts. Just to reinforce that devotion to Social Capital standing, he declared back in March of 2020,when the whole pandemic fallout began to hit the fan in the U.S., that Discover would move to a work-from-home setup for employees and that there would be no layoffs. The generous benefits package--which includes education assistance, 401(k), paid time off and health insurance--all start from the first day of employment.
Also amid the challenges of the pandemic for small businesses, and the particular hardships within the communities of color, Discover launched a program called Eat it Forward, a contest which Discover committed to giving $5 million to Black-owned restaurants nominated through social media.
Then, last year Discover Financial Services announced plans to open a call center in a former Target store that had closed down in Chicago's Chatham neighborhood. Over the next four years, Discover will bring nearly 1,000 jobs to the working-to-middle-class community on Chicago's South Side--an area notorious for its lack of economic opportunities. Discover picked that location after it looked at communities with talent that struggled to attract corporate employers, and wanted to make a difference. The goal is to empower not just people but whole communities, with the goal of 80% of employees in that call center living locally--thereby keeping money in that community.
"There's a critical need for all companies to step up and bring jobs directly to communities that need them the most," Roger proudly and hopefully declared. "We're 100% confident we will find amazingly talented employees in Chatham that haven't seen this type of opportunity in their community and will be great additions to the team."
Discover doesn't need to spend so much time and effort doing business this way. But it clearly wants to empower every human being it touches. And that's why we continue to recognize Roger and Discover in our Social Capital section.
Kendra Scott: Kendra Scott
Kendra Scott is all about empowerment. It's been part of her business practices and goals since she started her Kendra Scott line of jewelry.
"When I was young, I loved the movie '9 to 5,' where Dolly Parton, Jane Fonda and Lily Tomlin take over their office and change it from a place where women are kept down into a utopia for working women. I remember thinking I needed to start my own company where everyone has a chance. So, I created my own '9 to 5' paradise for working women at Kendra Scott," Kendra shares.
The founder and executive chairwoman of the Kendra Scott jewelry company credits her mother for providing the example that sparked her entrepreneurial spirit. And it was another woman, unnamed, who stepped in to take over her line of credit when her bank was ready to pull it. It's an experience she continues to pay forward. "What I'm seeing more than ever today is women helping other women and how much stronger we are when we joined forces and hold hands," Kendra says. For her drive and purpose to empower others, we are honoring Kendra this month as a Social Capital CEO.
"I am proud to uphold a culture that supports a healthy work-life balance for the women--and the men--in our office," says Kendra, citing a robust benefits package--from 100% paid parental leave and matched 401K to unique perks such as an in-house nail bar, fitness center and smoothie bar to paid philanthropy days--designed to cultivate a friendly and inspiring work atmosphere. "Down to the design of our office spaces, I want to make sure we are constantly fostering a culture that promotes transparency, collaboration and workplace pride."
Noting that, nationwide, men still hold the top leadership positions in 95% of organizations, Kendra believes there are a few things business leaders can do to keep the momentum going. "For example, businesses need to recognize that it all starts with your culture. Some organizations don't recognize the pricelessness of a good, positive culture and it costs them--in turn-over, in losing out on talent and in great leadership."
In staffing her company, Kendra says someone who shares the company values is more important in a new team member than a gold-plated resume. "We operate with kindness and we treat each other like family. And I believe that culture has helped make us the billion-dollar company we are today."
Kendra also founded the Women's Entrepreneurial Leadership Institute at the University of Texas at Austin in response to a hunger she'd seen at the collegiate level for programming and classes that lift and support aspiring female entrepreneurs. "I believe it's so important to empower women to advocate for themselves and find the white space to make their impact." Her stated goal is for this program to spark a conversation around what the next generation of leaders and entrepreneurs will look like. "With our work at the Institute, whether it's through a speaker series, leadership workshop or simply a networking opportunity, we hope to e ncourage the world to follow our mission of empowering female leaders."
And recently, her company began further broadening its reach, testing the waters with a direct-sell program. Reminiscent of Tupperware's party program, it will not only help increase awareness of the Kendra Scott brand in markets without a strong retail presence but, significantly, offers tools for individuals to build business with in-person as well as online relationships--thus empowering local entrepreneurs.
David Heath: Bombas
The homeless are among the most disadvantaged people in our country, so the care David Heath demonstrated in building a company providing them with their single most highly sought-after item--socks--earned him our recognition in "The POLITICS of EMPOWERMENT in American Business."
He created a capitalistic solution rather than simply asking people to donate socks or money. Bombas, his company, succeeded on a grand scale -- with current annual revenue of more than $100 million per year while donating more than 50 million items to more than 3,500 Giving Partners, comprised of homeless shelters and community organizations . That's a whole lot of Social Capital! The incredible appeal and success of his company allowed him to expand his offerings to underwear, T-shirts and even slippers.
But maybe even more impressive than the company's revenue and mission is the depth of the founder's dedication to teaching and empowering others to care and see their own opportunity to live their lives with a mission.
In "Selling Socks And Saving 'Soles'," David's message was both heartwarming and compelling as he explained the nuts and bolts of how he's leading the next generation of companies created to solve important human problems. And he's not only helping to improve the lives of the homeless but helping millions of customers find a deeper purpose in their own lives-- teaching and empowering others to care and see their own opportunity to live their lives with a mission.
"There is really nothing more rewarding than empowering people and watching them grow," says David. "At Bombas, we believe that a culture of continuous learning is essential to everyone's growth and development."
This is more than just a clever or hopeful statement. He genuinely believes that empowering people is the way to be successful as a company, using the mantra "Bee Better," in so many of the company's directives. And that means treating and viewing his employees with the same empowering dynamic.
"Bombas succeeds when our employees are at their happiest," says David. "We work alongside 200-plus talented, smart individuals who choose to work with us every day. We know we owe them more than just a paycheck, which is why we strive to give them a work experience that's fulfilling and where they can tangibly see how their contributions ladder up to the overall business."
Not only is this its mantra, but it's the company's guiding principle. It is what pushes the company's decision-making and helps build the infrastructure of giving. Bombas is in the business of empowering others to care for others. It is all about "ensuring every person on the team is able to make the same connections," says Heath.
This idea extends to its customers, who are offered a Giving Directory with ideas for other ways that customers can help and make a difference with their efforts.
"We take this same approach with our partners and customers--empowering others to help support those in need through giving back volunteer efforts and community insights," explains David.
Now, just to put an exclamation mark on the company's employee empowerment and make it clear it really wants to make employees' lives better as well, Bombas offers unlimited vacation time, unlimited remote work and unlimited sick time! Yes, none of those were typos.
The company also created a "situational fund" to help employees meet additional or unexpected needs to help out with a few thousand dollars here and there for all kinds of personal tragedies or challenges employees may be confronted with.
All because when Heath decided to start a business, part of the mantra was, "We will make people feel welcomed, included, supported--loved--as part of whatever it is we do."
"Empowering employees isn't just about ensuring they have the right tools at their disposal," says David. "We give employees autonomy to do their jobs by instilling a high level of trust in each person and, in turn, it creates a positive environment of transparency, inclusivity, collaboration and, most importantly, friendship. We also encourage everyone to bring their unique backgrounds to work and share their different perspectives to further grow and evolve the business."
Perhaps that's why only three people have left the company since its founding.
Says David, "We're not building rocket ships; we're not changing the world in a dramatic way; we're just trying to fix small, little things that we feel exist out in the world that, combined, make this WOW moment when you put any of our products on." He may be right on about his product, but we believe his embrace of Social Capital ideals is helping to make dramatic change to business and a tremendous difference to many homeless people.
Alyson Watson: Modern Health
"At Modern Health, we embrace and have a value of ownership mentality, which empowers every employee to act like an owner and take responsibility for achieving our mission of making excellent mental healthcare accessible to employees across the globe," says Alyson Watson, CEO of Modern Health Alyson founded Modern Health to empower employers to lead the charge in acknowledging that mental health is just as important as physical health and to help expand the availability of mental health services with virtual and web-based programs that companies could offer to their staff. She had learned through her own experience that knowledge of our own mental health and where and how to get help with it is not just important but something that is sorely missing in our society at a time when we need it more than ever.
As its website states, "We see things differently at Modern Health. Our mission is to destigmatize mental health care, break down barriers to access, and give everyone the tools they need to build resilience, proactively engage in their mental health, and get the clinical support they need when they need it." All of which relies on a foundation of educating people about mental health--and impacting Social Capital in a fundamental way.
Looking back to her upbringing, Alyson's interest in health was almost a given, as the daughter of two physicians. However, it was her own personal struggles that kindled her interest in mental health. She knew from experience that finding a practitioner, much less paying for services, is challenging.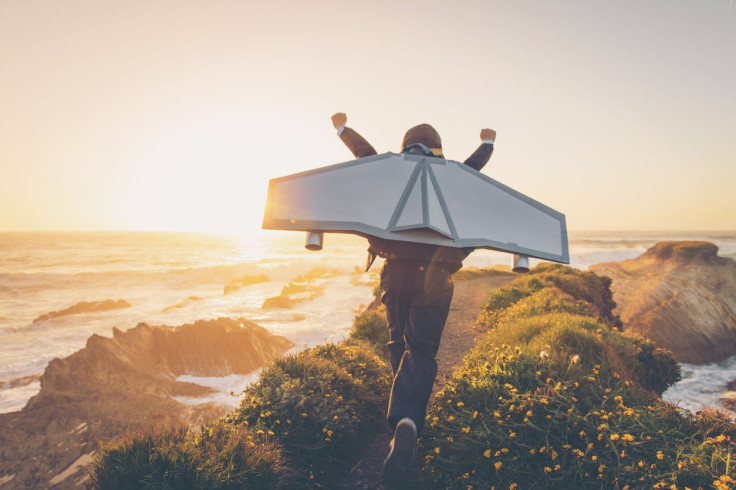 So, as she candidly explains in our exclusive interview "Alyson Watson Aims To Make Every Day A Mental Health Day," Alyson designed Modern Health to enable people to be proactive about their mental health before they reach a crisis point. The traditional path to a mental health provider can be byzantine; Modern Health, by contrast, engages people the way they are accustomed to accessing information today--on a mobile device, in real time, with the ability to customize.
We honored Alyson in our March 2021 social capital feature "The Power Of Knowledge – And The Leaders Who Spread It," and we are pleased to honor her this month for another aspect of Social Capital (one for which knowledge, as a matter of fact, is a necessary component): empowerment.
Providing help to empower employers and consequently their employees first involved empowering her own employees through the above-mentioned ownership mentality.
As Alyson explains, "This value allows people to feel empowered to make necessary decisions and move quickly against objectives.
"As owners, we also have a tremendous amount of flexibility," she continues. "We can live and work from wherever we want and take time off as needed, but we also take ownership in being mindful of how to best support each other and the team."
Acknowledging that ownership is a constant responsibility, Alyson also notes that the work she and her employees do - while incredibly meaningful and necessary--can be demanding. The company addresses that openly and straightforwardly, encouraging everyone to take ownership over their own mental health and utilize the company-wide support and resources we provide.
"Having an ownership mentality isn't always for everyone, but for those who are motivated by the responsibility, the impact, the flexibility, and economic upside of being an owner, we believe Modern Health is a place where employees are empowered to do their very best work, while pursuing one of the most important missions of our time."
Davis Smith: Cotopaxi
Cotopaxi's approach to people has always been through the lens of establishing a flourishing, democratized, and engaged internal society that could scale to wider society. As a B Corporation, we have scored among the Best Companies in the World for our governance.
Davis Smith grew up in Latin America and spent lots of time exploring and camping in Cotopaxi National Park. There he developed a deep respect for the strong, hard-working local people of the Andes, and an equally meaningful concern for extreme poverty they endured.
After moving to the United States and getting his business degrees in business and international studies, he started several successful businesses but wanted to make more of a difference in the world. So, he combined his love of travel with a poverty-fighting business model. The result was Cotopaxi – where each customer's purchase in one way or another supports those living in the world's poorest regions.
"As lovers of the outdoors, we obviously care deeply about the environment, but our passion really lies in helping people,' explains Smith. "I saw poverty that most in the developed world don't even understand exists and felt I had a responsibility to find a way to help. I was no smarter, better, or more deserving than them. I was lucky. Our mission is to not only do good as a brand, but to inspire others to join us along the way. We try to inject our mission of helping people into every aspect of our business.
Starting what is now a global company, Davis was especially sensitive to the needs of people in Latin America due to his early years growing up there, and the way he operates his company is proof to his awareness that "what's needed in one community is not what's needed in another." How he translates that to doing business in a way that helps lift people out of poverty is another of Davis's game-changers in demonstrating kindness in Social Capital: "asking them what they need and how we can help them" -- in every factory and community Cotopaxi works in.
The authenticity of this empowerment approach starts in the core of the company's operations.
" While Cotopaxi remains a privately held company led by a board of governors and C-Suite executives, employees can elevate and help resolve issues or opportunities that relate to any aspect of our company," Davis says, explaining, "We believe in the principles of Radical Candor—caring deeply and being direct, which encourages employees to speak freely & truthfully."
Functionally, Cotopaxi has an anonymous employee survey that allows any employee to share anonymous feedback, and holds a monthly "Allamas" (all employee) meeting through which senior leadership updates employees on the latest company performance and opens the floor for employees to ask anything from their senior leaders. To further empower the employees, Davis says, "We also have employee-led impact committees include two employee board seats on the Cotopaxi Foundation, the environmental committee, diversity and inclusion committee, and impact ambassadors."
We honored Davis in January 2021 in our Social Capital feature "Be Nice! How America's Top Social Capital CEOs Can Teach Us the Power of Kindness," and are so pleased to honor him again this month for his leadership in empowering others.
Ed Bastian: Delta Air Lines
We first honored Ed Bastian as a Social Capital CEO in our October 2020 Social Capital feature "10 Of America's Top CEOs Talk with IBT's Social Capital About How To Be Authentic." Since then, we've had numerous opportunities to spotlight the ways his leadership exemplifies the movement we call social capital, and we are pleased to honor him again this month.
"At Delta, we often say that 'no one person is an airline.' That's because running an airline is the ultimate team sport. It takes the hard work and coordination of 75,000 Delta people worldwide to keep us moving forward, day after day," says Ed Bastian, CEO of Delta Air Lines. "We are all empowered to make the right choices, guided by our core values, to deliver outstanding service to our customers around the globe."
Central to that empowerment, Ed emphasizes, is a deep, abiding trust in Delta's people. As he explains, "On every Delta flight, a group of employees operates a multi-million-dollar aircraft and takes responsibility for the health and safety of our customers in the air with no direct oversight from management. It's an extraordinary level of trust that you don't see in most industries, but for us it's a way of life."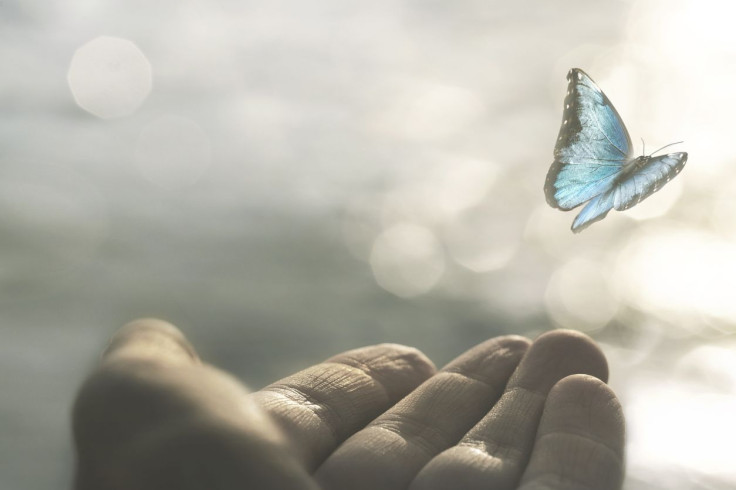 Ed believes empowering Delta's people also means listening to them and making decisions based on their feedback. "We have a philosophy at Delta to 'listen, respond, and then listen again,' to make sure we never stop improving. For me, personally, this means spending time outside of my office--in the airport, on our planes, at facilities like our Reservations and Customer Care Centers and Technical Operations Centers, and so on--to hear from our people and our customers firsthand. That helps us understand what's working and how we can do better."
Ed's compassion, caring and dedication to his employees and customers has been notable. After working his way up to senior vice president at Delta in 2005, Ed resigned rather than compromise his principles. Delta was facing difficult financial times, and Ed believed the company should file for bankruptcy protection rather than lay people off. When management decided, instead, to lay off employees and slash expenses by reducing quality of service, Ed left. But, in a victory for Social Capital and Delta, he returned to the airline six months later to serve as chief financial officer, at the request of Delta's then-CEO Gerald Grinstein, who agreed to put Ed's plan into action.
Also notable is Ed's view of profit-sharing. He explains, "We also empower our people by ensuring they share in the success that they make possible. That's been an important part of our culture for many years, and, given what our industry has been through over the course of the pandemic, it's more important now than ever. Earlier this month we paid out more than $100 million to our people through a special profit-sharing payment to celebrate a profitable second half of 2021--an accomplishment only made possible by the hard work and resilience of our people."
Ed believes, "When people are trusted and empowered to make the right decisions, and know that they will share in the rewards, the sky is the limit."
© Copyright IBTimes 2023. All rights reserved.
FOLLOW MORE IBT NEWS ON THE BELOW CHANNELS