'The Challenge' MTV Star Jenna Compono Thinks Ex Zach Nichols Could Be Her Next 'Rivals' Partner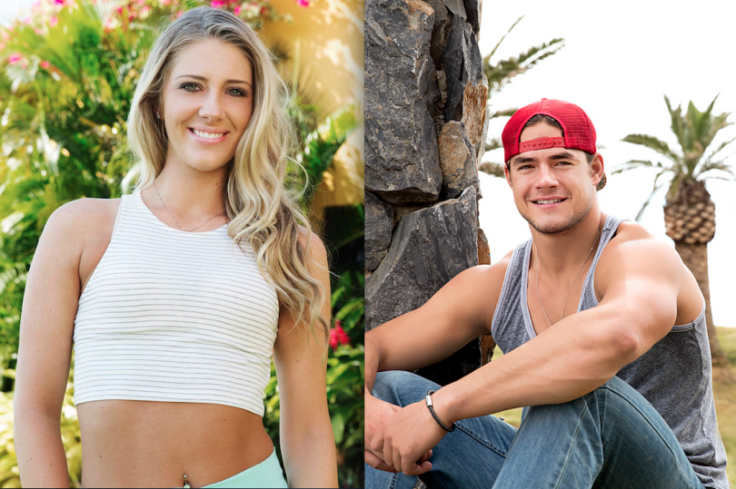 Jenna Compono and Zach Nichols' dramatic breakup played out during Season 28 of "The Challenge" which makes the twosome a prime team for a future "Rivals" season. Speaking to International Business Times at MTV's "Rivals 3" reunion show in New York City last month, Jenna said she wouldn't exactly be shocked if Zach was named her next teammate.
"I wouldn't be surprised if we ended up on 'Rivals' together one day," Jenna told IBT, revealing she has spoken to her ex since their split but their talks have left much to be desired. "He reached out to me a little bit but he's super cocky now," she dished.
Despite their rocky breakup and Zach's alleged cheating, Jenna said she wouldn't immediately walk way from the series if the network decided to pair them up.
"I haven't see him in almost a year. Maybe a little feelings would come back so I'd probably entertain it in the beginning," she admitted, adding, "But then after seeing him and just the cockiness, I probably wouldn't deal with it. I can't. He's a totally different person."
While Jenna wasn't completely opposed to the idea of having Zach, a fellow "Challenge" vet, possibly be her partner down the line, she shared their on-camera breakup was enough to make her consider leaving the show mid-filming. After Zach called her a different woman's name in episode 12, Jenna considered walking away but decided to stick it out for the sake of her partner, Vince Gliatta.
"It's not fair. He put off a lot of stuff at home too just like I did. Just leaving it feels like its quitting," Jenna said, noting having to bow out of the last year's "Exes 2" final made her want to stay even more. "I've quit before, the first challenge, and it sucks. I didn't want to take that away from Vince. He put a lot of stuff on the line too and it wouldn't have been fair."
Luckily for Jenna, her decision to stay resulted in her and and Vince making it to the "Rivals 3" finals, taking home second-place and a shared $50,000.
© Copyright IBTimes 2023. All rights reserved.