Charli D'Amelio Breaks TikTok Record After Losing 1 Million Followers Over Controversial Chef Video
KEY POINTS
Charli D'Amelio has reached 100 million followers on TikTok just over a year after she started uploading content
The TikTok star said "life doesn't feel real" after reaching the milestone
She recently lost over 1 million TikTok followers over her and sister Dixie's alleged "rude" behavior toward their chef
TikTok star Charli D'Amelio became the first person to hit 100 million followers on the platform just days after she and sister Dixie received flak for their alleged "rude" behavior toward their personal chef.
D'Amelio is also leading by some distance as only two other TikTok stars have surpassed 50 million followers, Addison Rae and Zach King, The Verge reported. What's more impressive is that she only joined the short video-sharing platform in May 2019 – for comparison, it took 14 years before a channel reached this milestone on YouTube.
On Sunday, D'Amelio appeared shocked as she spoke about hitting 100 million TikTok followers in an Instagram Live video.
"I don't even know how to react, mostly because this doesn't feel real," she said. "How do people even react to this? I just genuinely don't know what to do. I'm in my bathroom by myself watching edits on Twitter because they're making me cry and I just genuinely do not know what to do. I'm so confused. Just, life doesn't feel real."
D'Amelio, who had around 6 million followers on TikTok this time last year, added that she would love to have a meet and greet with all her followers if it were possible.
"It's just so weird to think like a little over a year ago I was in Connecticut doing regular school, doing nothing and now I'm living in L.A. I have the best friends ever," she said, adding, "If COVID wasn't a thing, I'd have like a 100 million-person meet and greet right now. But that's not possible."
This comes a few days after D'Amelio and her older sister's actions toward their personal chef, Aaron May, during a family dinner drew accusations of rude and ungrateful behavior. D'Amelio lost over 1 million followers within hours due to the backlash, Vulture noted.
The controversial video in question, titled "Dinner With the D'Amelios," showed the sisters and their parents, Marc and Heidi D'Amelio, enjoying a meal with James Charles. Charli and Dixie made faces and gagging noises when they were served paella by their chef.
D'Amelio has since addressed the issue in an emotional Instagram Live video, thanking her followers who stood by her and explaining that it was just a "misunderstanding." She also pleaded with her fans to be "nice" despite what she had done because she is "still a person."
"I just feel like that's not OK, and if this is the community that I'm in and the community that I put myself in, I don't know if I wanna do that anymore. I feel like it's not that hard, and you can say whatever. You can say I'm disrespectful, you can say I don't have basic human decency, but at the end of the day, I'm still a person," she added.
The 16-year-old was also recently bombarded with criticisms after she playfully complained about not reaching 100 million followers on TikTok.
"Ugh, I wish I had more time. 'Cuz imagine if I hit 100 mil a year after hitting a mil," D'Amelio said.
Charles then quipped, "Was the 95 [million followers] not enough for you?"
In the wake of the backlash, Charles defended D'Amelio and called out fans who sent death threats to the TikTok superstar.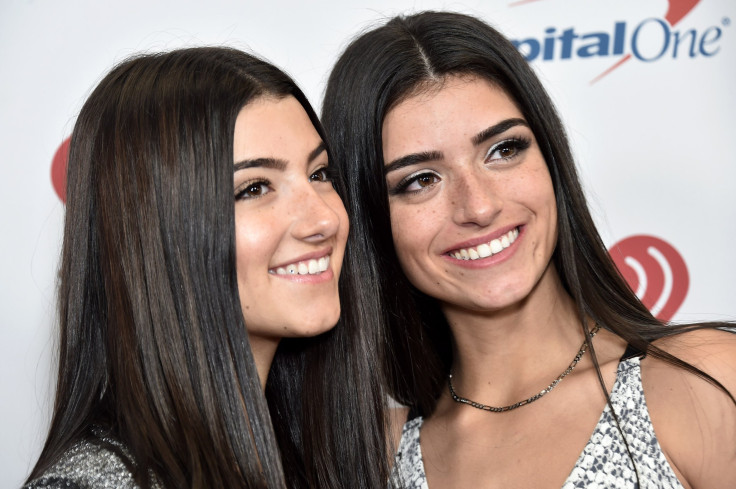 © Copyright IBTimes 2023. All rights reserved.