Charlie Hebdo's Next Issue: People Line Up In Paris, Copies Sold Out Within Minutes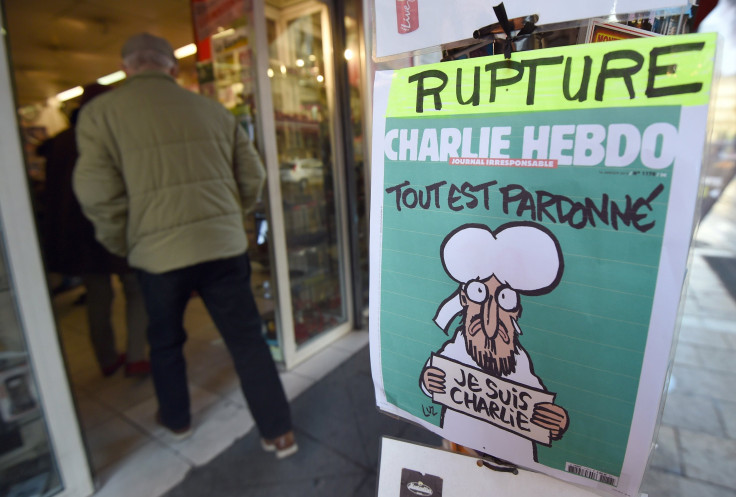 PARIS -- In the city's 19th arrondissement, a little over two miles from the offices of Charlie Hebdo, at least 50 people had lined up at a newsstand, on Wednesday morning, for copies of the latest issue of the weekly satirical paper.
Some news kiosks in the neighborhood received only between 20 and 250 copies, which sold out within minutes, while one seller turned away about 70 people, some of whom had been to other newsstands in search of the paper. Several older, white people who had lined up for the newspaper in the 19th arrondissement said they would frame their copy of the controversial issue.
Before the issue hit newsstands, Charlie Hebdo had released the cartoon that would feature on the cover of the magazine's first edition since gunmen stormed their offices last Wednesday, killing 10 employees and two police officers. The cartoon depicts a caricature of the Prophet Muhammad, holding a sign that reads "Je Suis Charlie" (I Am Charlie) and above him is written, "Tout est pardonne." ("All is Forgiven").
Anticipating enormous interest, the magazine planned to print 3 million copies instead of its usual 60,000. But, some newsstands said they won't open on Wednesday to carry the issue, fearing backlash from Muslims who might find the cartoon offensive.
Mohammed Moussaoui, leader of the French Muslim Council (CFCM), said the new cartoons are an "act of aggression," but urged Muslims not to protest.
Meanwhile, another French satirical weekly, Le Canard Enchaine, said it had received threats in an e-mail on Jan. 8, with a message stating, "It's your turn." The sender also said that journalists working for the weekly would be slashed to pieces "with an axe," unlike victims of the Charlie Hebdo attack, who were killed with an automatic rifle.
© Copyright IBTimes 2023. All rights reserved.