Charlie Sheen Explains HIV Diagnosis Details In Letter Following His Announcement On 'Today'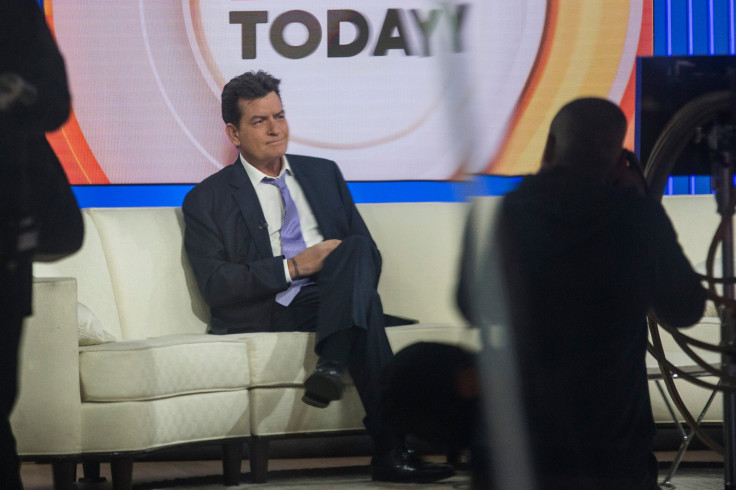 Actor Charlie Sheen has always had a reputation for over-the-top partying, associating with porn stars and drug addicts, and being public about his drug use. The lifestyle has taken a toll on his career and relationships, and now we find out he's been hiding a secret: He's HIV-positive.
The 50-year-old former "Anger Management" star and father of five appeared on NBC's "Today" Tuesday to admit to Matt Lauer and the public that he was diagnosed roughly four years ago with the virus and has been paying millions over the years in order to keep it secret. Following Sheen's announcement, the daytime talk show posted a letter penned by the actor in which he went into more detail about the journey he's been on, his struggle with HIV and the people who allegedly tried to extort him with the information.
"Roughly four years ago, I suddenly found myself in the throws of a seismic and debilitating three-day cluster-migraine-like headache. I was emergently hospitalized with what I believed to be a brain tumor or perhaps some unknown pathology. I was partially correct," the actor wrote. "Following a battery of endless tests, that included a hideous spinal tap, it was sadly and shockingly revealed to me that I was, in fact, positive for HIV."
With Sheen's confession came the revelation that the diagnosis fueled a round of hard drinking, partying and substance abuse that he recognizes as a failed attempt to kill himself, saying he's "too tough for such a cowardly departure."
Now, with his symptoms under control, one of the biggest reasons he chose to reveal his secret after all this time is because several people in his life who found out about his HIV status have been blackmailing him to keep the illness under wraps. While Sheen says he was always upfront with the women he slept with, he claims the same kindness was not returned to him.
"In and around this perplexing and difficult time, I dazedly chose (or hired) the companionship of unsavory and insipid types. Regardless of their salt-less reputations, I always lead with condoms and honesty when it came to my condition. Sadly, my truth soon became their treason, as a deluge of blackmail and extortion took center stage in this circus of deceit," he wrote.
Sheen goes on to describe how those blackmail attempts have directly taken money away from him that was supposed to go to his family. The letter ends with the actor promising that his partying days are behind him and that his more philanthropic days are ahead. It's unclear exactly what that means, but Sheen seems happy to no longer be depleting his assets just to keep his secret. In fact, it appears he's now hoping to spread the word about HIV awareness so that no one else goes through what he did.
The entirety of Sheen's open letter can be viewed on the "Today" website.
© Copyright IBTimes 2022. All rights reserved.
FOLLOW MORE IBT NEWS ON THE BELOW CHANNELS