Charlie Sheen Says Ex-Wives Knew About His HIV-Positive Diagnosis, Reveals Reaction From His Children [VIDEO]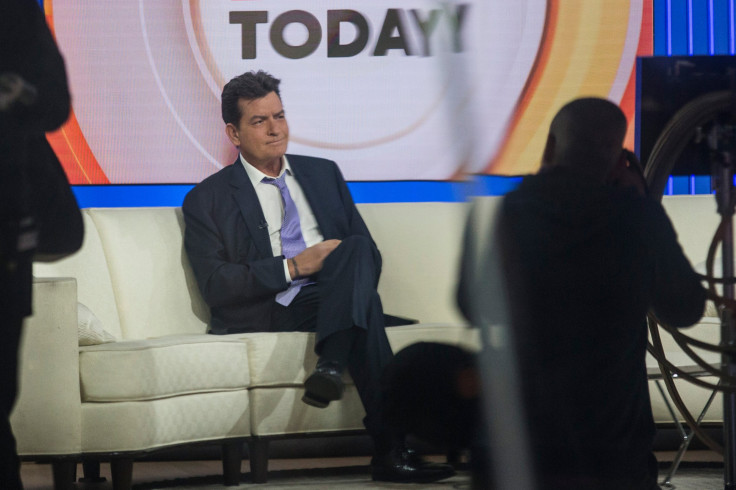 Charlie Sheen is HIV-positive. The 50-year-old former "Two and a Half Men" actor confirmed the news on Tuesday when he appeared on NBC's "Today."
"I'm here to admit that I am in fact HIV-positive," Sheen told the show's host Matt Lauer, adding that he was diagnosed with the virus four years ago and was announcing it publicly to put an end rumors and extortion. According to Sheen, he has paid "in the millions" to have his condition kept quiet.
Sheen explained that when he first learned he was HIV-positive, he reached out to his ex-wives Denise Richards, who he split from in 2006, and Brooke Mueller, who he ended his relationship with in 2011.
He told Lauer that he urged Mueller, who ended her romance with Sheen around time of his diagnosis, to get tested "immediately."
While his former flames knew about his condition, Sheen's five children were left in the dark -- until recently.
"I told my oldest daughter, Cassandra, the other night. I felt bad. It hit her hard. But she recovered -- she's tough like her dad," Sheen said before revealing his daughter's reaction to his diagnosis. "She said, 'Wow.' [And] I said, 'I'm sorry I didn't tell you sooner but it didn't seem like you could do anything for me and I didn't want to burden you with the stress.' She was a rock star about it."
Has @CharlieSheen discussed his HIV diagnosis with his family? Here's what he told @MLauer: https://t.co/eshVgBtEZX

— TODAY (@TODAYshow) November 17, 2015
© Copyright IBTimes 2023. All rights reserved.