Charlie Sheen Sues Tabloid For Defamation Over Corey Haim Rape Allegations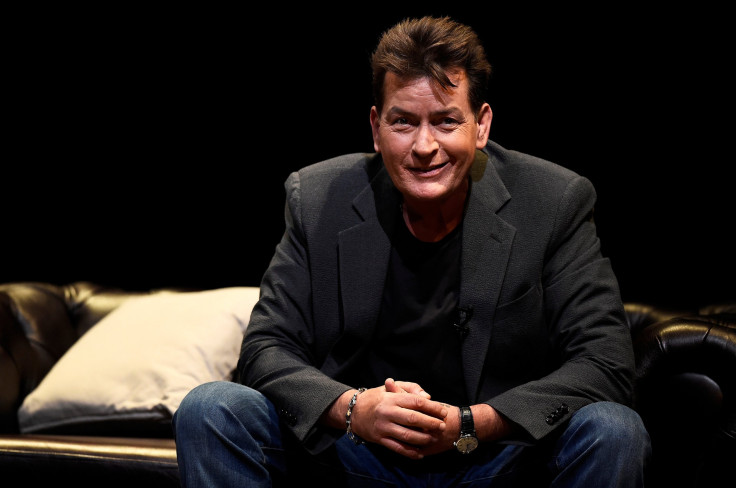 Charlie Sheen is starting a legal battle against National Enquirer.
On Friday, Sheen, 52, filed a lawsuit against the tabloid, its editor-in-chief Dylan Howard and "Breaking the Cycle" actor Dominic Brascia for alleging that he raped Corey Haim. The "Platoon" star is reportedly suing all the defendants for defamation and false light, Entertainment Tonight reported.
Sheen is asking for unlimited monetary and punitive damages. He also asks for the recovery of his attorney's fees and a jury trial regarding the matter.
In the court documents obtained by ET, Sheen's lawyer claimed that Howard wrote the story as a revenge because he was not the first one to break the story that the "Lucas" star is HIV positive. The attorney also questioned Brascia's credibility as a source. The "Busted" actor went on the record to the Enquirer about the sexual assault allegations against Sheen.
"In my nearly 35 years as a celebrated entertainer, I have been nothing shy of a forthright, noble and valiant courier of the truth. Consistently admitting and owning a laundry list of shortcomings, wrongdoings and indiscretions this traveler hath traveled -- however, every man has a breaking point," Sheen told TMZ. "These radically groundless and unfounded allegations end now. I now take a passionate stand against those who wish to even entertain the sick and twisted lies against me. GAME OVER."
In November, Corey's mom, Judy Haim, appeared on "The Dr. Oz Show" and reacted to the reports claiming that Sheen raped Corey. Judy denied the rape allegations involving his son and Sheen.
"I know what's going on out there with what everybody is saying, and … I can tell you as a mother that I haven't seen one change in character. I would have known if anything was wrong," Judy said. "My kid had nothing. He was, like, transparent. He never hid anything. He was Corey. It's out of character, that's No. 1. When my son was 13, he wasn't going to ask Charlie Sheen to go and sleep with him."
Judy continued and revealed that another man abused her late son. However, the name was censored.
The rape allegations claimed that Sheen sodomized Corey when he was 19 and the latter 13. The two worked together on the 1986 film "Lucas." Shortly after the report made headlines, Sheen's rep spoke up saying that the "Wall Street" actor "categorically denies the allegations."
© Copyright IBTimes 2023. All rights reserved.