Chaz Bono Calls Off Engagement to Jennifer Elia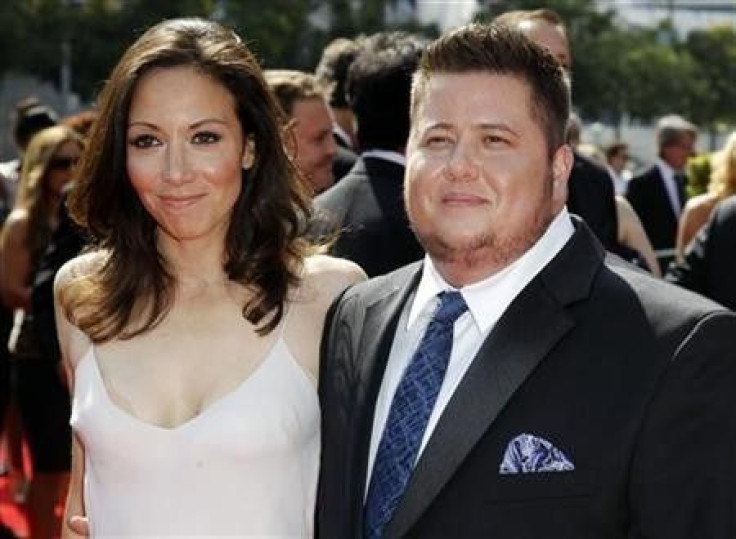 Chaz Bono has ended a whirlwhind year with a shocking announcement: He's called off his engagement to longtime love Jennifer Elia, and the two are no longer a couple.
TMZ broke the story Monday with a statement from Bono's rep, Howard Braughman. They [Chaz and Jennifer] leave this relationship with great love, respect and affection toward one another, Braughman told TMZ. No further amplification will be forthcoming and they ask that you respect their privacy at this time.
We assume no further amplification will be forthcoming loosely translates to we are not going to explain why they broke up, so feel free to speculate.
Okay, we will! Was all the media attention too much for Elia to handle? Was it because Chaz was booted off Dancing with the Stars? Was it because Chaz went on Dancing with the Stars in the first place? (In a clip from Bono's documentary Being Chaz, Jennifer cried about the DWTS controversy. I don't think it's worth it to do this show if he's gonna get shot, Elia said through tears. I don't want him to die for a cause.)
Or perhaps Elia was not totally on board with the engagement in the first place. You may recall that when Chaz proposed on Being Chaz (although he didn't actually ask her to marry him, he just gave her a ring). After he presented her with the diamond, Elia said thank you, and focused her attention on the mechanics of the ring. She then said, heavy s--t, man.
(Check out the clips on People.com.)
Bono and Elia had been together for over six years, and Bono told Piers Morgan in Novemmber that they had actually been engaged for two years -- but he wanted to wait until after the gender transformation (and perhaps for the cameras to roll) before making it officially official.
While Bono and Elia both maintain fairly active Twitter accounts, neither has yet commented on the breakup. Bono's mom, Cher, has also yet to comment.
Stay tuned!
© Copyright IBTimes 2023. All rights reserved.