Chelsea Clinton Calls Out Trump's Tweets About Puerto Rico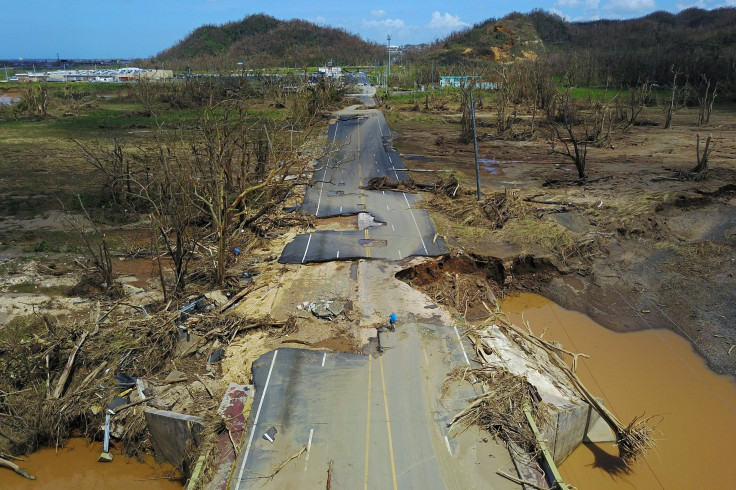 President Donald Trump took to Twitter Thursday morning saying that emergency services can't stay in Puerto Rico forever. The statement was seen as callous by many, including Chelsea Clinton.
"'Puerto Rico survived the Hurricanes, now a financial crisis looms largely of their own making.' says Sharyl Attkisson," tweeted Trump, quoting a television journalist who has a public affairs program broadcast by the conservative-leaning Sinclair Broadcast Group.
" A total lack of accountability say the Governor. Electric and all infrastructure was disaster before hurricanes," continued Trump. "Congress to decide how much to spend … We cannot keep FEMA, the Military & the First Responders, who have been amazing (under the most difficult circumstances) in P.R. forever!"
Clinton implored Trump to read an account by CBS journalist David Begnaud who has been covering the disaster in Puerto Rico.
"Mr. President, please read @DavidBegnaud on what he saw in 1 #PuertoRico hospital. Heroism & understandable frustration @realDonaldTrump," said Clinton on Twitter.
Clinton tweeted a story from Begnaud who has been reporting on the ground from Puerto Rico on a variety of platforms, most notably Twitter. He relayed a story Thursday morning of visiting a hospital in Canóvanas, Puerto Rico. The hospital's lights went out and workers there tried to get its generators running to get power back to the building. Began reported that doctors were working tirelessly without the supplies they needed and in horrible conditions.
" [I] expected more of the federal response," said Dr. Carlos Mellado Lòpez to Begnaud. "We're doing what we can."
Puerto Ricans officials also responded to Trump's tweets.
"The U.S. citizens in Puerto Rico are requesting the support that any of our fellow citizens would receive across our Nation," said Gov. Ricardo Rosselló on Twitter.
Carmen Yulín Cruz, the mayor of the capital city, San Juan has been critical of the federal response and singled out for ridicule by the president. Cruz continued her criticism Thursday.
"@POTUS It is not that you do not get it; you are incapable of fulfilling the moral imperative to help the people of PR. Shame on you.!" tweeted Cruz. "@POTUS your comments about Puerto Rico are unbecoming of a Commander in Chief they seem more to come from a 'Hater in Chief.'"
Puerto Rico is still in rough shape after being devastated by Hurricane Maria over three weeks ago. The death toll is up to 45 and around 85 percent of the island is without electricity.
© Copyright IBTimes 2023. All rights reserved.