Chelsea Transfer News: Falcao, Ramos, Okore and Cole Involved in Latest Speculation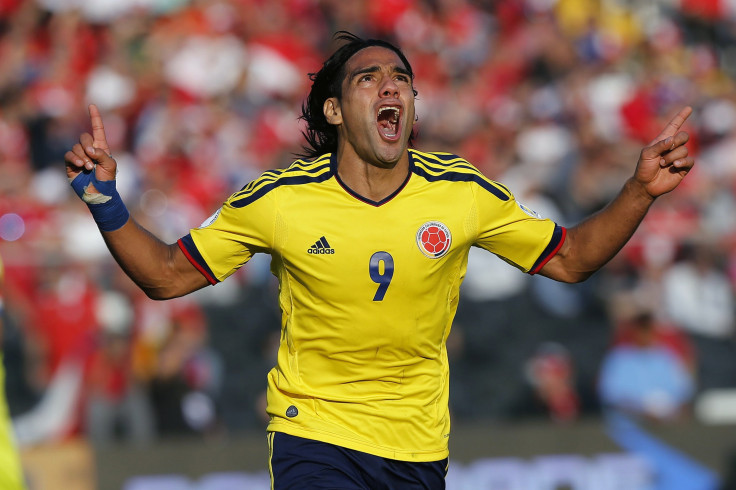 Chelsea target Radamel Falcao has admitted that he does not know what the future holds for him at Atletico Madrid.
The prolific Colombian has been continually linked to the Blues in recent times, particularly after firing a hat-trick in a 4-1 victory for Atletico over Chelsea in the UEFA Super Cup. Reports have even suggested that negotiations may be under way for a January move to Stamford Bridge.
Falcao, 26, said his focus was currently on the La Liga outfit, though factors outside of his control could impact what happens down the line.
"I have a contract for more years. Now my reality is Atletico and I cannot think of anything else," he told Marca.
"I do not know what will happen in the future. The situation depends not only on the players and the management but also the economy of the clubs and even the country."
Many observers believed that Falcao would be leaving the club in the summer due to Atletico's financial problems, exasperated by their failure to qualify for the Champions League.
"I could only go by what was said by the club and they said it would be difficult for me to stay if they did not reach the Champions League," he revealed.
"The future was uncertain regarding the economic issue, but it was a great effort from the team and they kept almost the entire playing staff, which speaks volumes for how well Atletico are doing."
It appears that Chelsea can forget about signing another reported high-profile target, however. Sergio Ramos, who the Blues were said to be monitoring after he was believed to have had a falling out with Real boss Jose Mourinho, has said that he has no intention of leaving the Bernabeu.
"The topic is settled. I am happy again and I am very pleased to be back in the starting line-up," he said, according to TalkSport.
Chelsea have been given plenty of encouragement should they elect to move for Denmark international Jores Okore. The Ivorian born center-back played for FC Nordsjælland in their 4-0 defeat to the Blues on Tuesday and later revealed that he aspires to pull on the Chelsea shirt one day.
"I was not fazed by their stature. When the game is on, I only see humans like you and me," Okore told Sky Sports.
"Of course they are a great team, which they showed, but I was just focusing on my assignments and, to be fair, I think I did pretty well.
"Hopefully I proved I have what it takes to play in a competition like the Premier League, which is one of the best leagues in the world. So hopefully I can play in England someday.
"Chelsea are my favorite team and I would love to play for them in the future. Every player dreams of playing for Chelsea and I am no exception."
Meanwhile, former Chelsea boss Carlo Ancelotti has added substance to the speculation that Paris Saint-Germain will try to lure left back Ashley Cole away from Stamford Bridge. The England international's future has been called into question as he has entered the final year of his contract and Chelsea have a policy of only offering one-year deals to players over the age of 30. Cole will turn 32 in December.
Ancelotti, now in charge of the big spending French side, failed to rule out a move, while also heralding his former charge.
"For this season, we have a very good squad but next year, I don't know what is going on," he said, according to the Press Association. "Ashley Cole is the best left-back in the world at the moment."
© Copyright IBTimes 2023. All rights reserved.