Chelsea Transfer News: Rooney Update; Willian And Dier To The Blues In Latest Rumors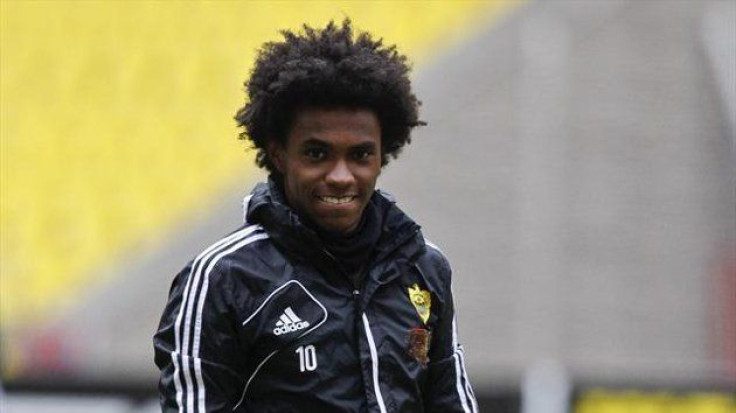 Chelsea's third and most recent offer for striker Wayne Rooney will reportedly be rejected by Manchester United. But what's strange is the offer has not been formally presented.
The Blues have reportedly pieced together a £40 million bid for the 27-year-old superstar, and it was supposed to be offered after the two sides meet next Monday, according to an ESPN source. United hasn't budged from their stance that Rooney is not for sale, and believe Jose Mourinho and Chelsea have other motives than signing the player away.
"Our position on Wayne has not changed in the last 12 months and Chelsea know that," said a United source, quoted by Manchester Evening News. "There is lot of anger and a perception that the latest comments have been made purely to get into the player's head before the match."
Whether their intentions are true or not remains to be seen, but the Blues have been tied to Rooney for months. Several reports indicate they are willing to give him a £300,000-per-week salary on top of the exorbitant fee to Old Trafford.
With the Rooney pursuit still far from over, Chelsea quietly swooped in and came to terms with Anzhi Makhachkala for forward Willian, according to BBC Sport. It appeared that the 25-year-old Brazilian would end up with Tottenham with a medical as the final hurdle. However, the Blues put in a last-minute bid of £30 million, and claimed the player responsible for 23 career goals with Anzhi, Shakhtar, and Corinthians over the last seven years. Willian is still subject to a work permit hearing.
Willian has never played in England, and joins Cristian Cuecas and Marco van Ginkel as the latest additions to Mourinho's now loaded midfield.
Stamford Bridge officials are also very keen on 19-year-old defender Eric Dier, who currently resides with Sporting Lisbon. Since moving up from their B-team last year, Dier has made 14 appearances with one goal for Lisbon. He's under contract until 2016 and, according to the Daily Mail, the Blues will have to shell out £4.2 million to cover his buyout clause.
The switch won't be so foregin to Dier, who is originally from England. He started his youth career with Lisbon in 2003, but was loaned out to Everton's academy for a year in 2011.
© Copyright IBTimes 2023. All rights reserved.