Cheryl Burke Reveals She Had Abortion At 18 Amid Roe v. Wade Reversal
KEY POINTS
Cheryl Burke said she has no regrets about getting an abortion when she became pregnant at 18
The "DWTS" pro believes she wouldn't be where she is now without it
Burke shared her experience after the Supreme Court's recent decision to overturn Roe v. Wade
Cheryl Burke is speaking out for the first time about an abortion she had at 18 years old.
The "Dancing with the Stars" pro revealed her experience in a video posted Friday after the Supreme Court's recent decision to overturn Roe v. Wade, which established an individual's constitutional right to end a pregnancy.
"I am saddened by the news this morning, and it weighs heavy in my heart because I had an abortion when I was 18," Burke said in the TikTok clip. "If it wasn't for places like Planned Parenthood, I would be a mother and I wouldn't have been a great mother and I definitely wouldn't be sitting here with you today."
"You're taking away women's rights, our bodies, our freedom. Our bodies have nothing to do with anybody else, right?" she added. "This is a decision that we need to make."
Burke explained that she got an abortion while she was going through a "really huge transition in my life." She said that she was practicing safe sex by using birth control at the time, but "s--t happens."
"I was two weeks pregnant when I got an abortion," she said, recounting the experience. "I remember rolling up to Planned Parenthood with picketers holding anti-abortion signs and that alone was traumatic. And on top of it all, the whole process is traumatic."
She called the reversal of Roe v. Wade "ridiculous," "disappointing" and "absolutely insanity."
Arguing that it's "nobody's business" to dictate her choice when it comes to her body, Burke continued, "I'm happy that I made that decision. I have no regrets, there's no shame behind it."
The professional dancer said she believes she wouldn't be where she is today "passionately doing what I love to do if it wasn't for the right to have an abortion."
Burke is one of many celebrities who have shared their reaction to the Supreme Court's decision to overturn Roe v. Wade after nearly 50 years.
Former first lady Michelle Obama said in a statement released on Twitter that she was "heartbroken" for the teenagers who won't be able to live their lives because "her state controls her reproductive decisions."
Taylor Swift tweeted that she is "absolutely terrified that this is where we are."
Padma Laksmi said that the decision won't stop abortions from happening but "will only prevent safe, legal abortions from taking place."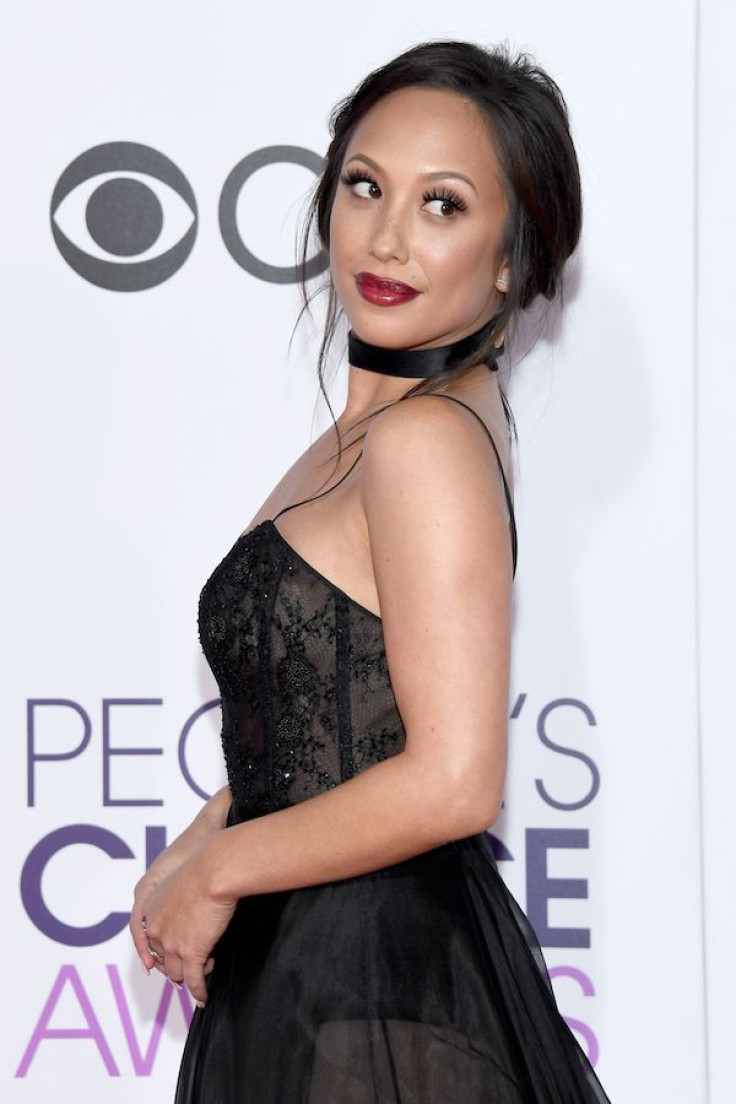 © Copyright IBTimes 2023. All rights reserved.