Chevy Volt Users Unfazed as Reports Suggest Battery Coolant May Have Caused Fires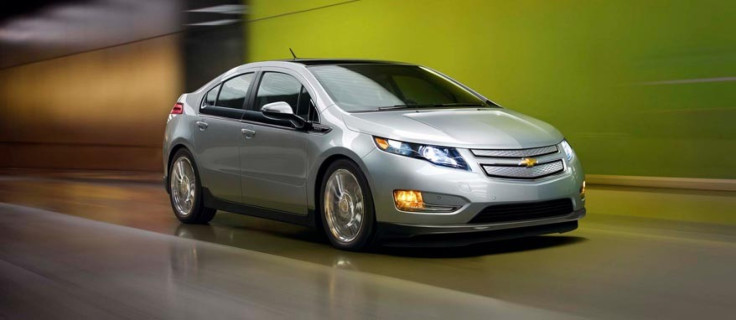 According to reports, the liquid coolant used in Chevrolet Volt batteries might have caused the fire that broke out inside the electric car. General Motors Co. (GM) is, apparently, examining the possibility.
Engineers at General Motors Co, which makes the much-celebrated car, are working on structural changes to strengthen the car's T-shaped battery pack. They are also looking at ways to bolster the Volt's body to make it more resistant to side-impact crashes. The coolant did not catch fire, but crystallized and created an electrical short that apparently sparked the fires, an Associated Press report said, citing an unidentified source.
The National Highway Traffic Safety Administration (NHTSA) has been probing the risk of fire in Chevy Volts, after a car caught fire following a crash test conducted by the agency. During a side impact crash test, the vehicle's lithium-ion battery was damaged and the coolant line was ruptured. The fire involving the test vehicle occurred more than three weeks after it was put to the crash test, leading the agency to conclude that damage to the vehicle's lithium-ion battery during the crash test led to the fire. The agency repeated the tests and got similar results with two more Chevy volts, raising concerns about the safety of the much-hyped electric car.
There are around 6,400 Volt cars on the road and so far no other incident of Volt catching fire has been reported in real road crash accidents. GM maintains that Chevy Volt is safe to drive and said its engineers are working with NHTSA and other agencies to fix the problem.
The incident has started a debate on the need to set up safety procedures for electric cars. The NHTSA is keen on working with the car manufactures and related agencies in setting up safety procedures and posting crash guidelines for the electric car segment.
In an attempt to retain customer confidence, GM said in a press statement last week that it will buy back Volt cars if any customer wished to sell the vehicle. However, customers look unconcerned about the incident and are pledging support to their cars on social networking sites.
A Volt owners' Facebook group has published an open letter explaining why they want to keep their Volt keys.
In regards to recent events, Volt owners are glad that the NHTSA, GM, and other manufacturers have now implemented protocols for electric cars in a variety of circumstances. Just as it is necessary to empty a gas tank after a major impact, it is necessary to discharge a battery pack after a major impact. This is a simple and straightforward process. Volt owners feel assured knowing that government and industry are working together to define and communicate this process for electric vehicles, just as they have done for gasoline-powered cars in years past, the post says.
FOLLOW MORE IBT NEWS ON THE BELOW CHANNELS