Chicago Mayor Rahm Emanuel Seeks Review Of Police Training On Response To Mental Health-Related Calls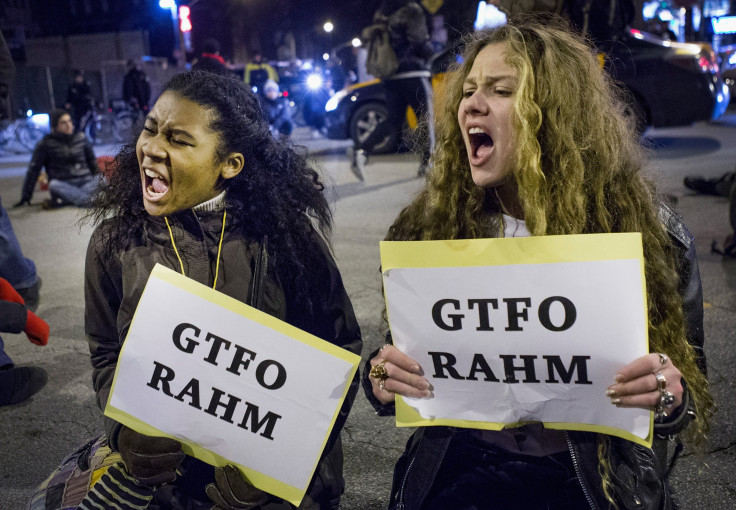 Chicago Mayor Rahm Emanuel called for a review of officers' training on how they respond to calls dealing with mental health issues, a day after city police officers shot dead two people in a domestic disturbance incident. Emanuel is facing public criticism for failing to curb fatal police shootings in the city.
"There are serious questions about yesterday's shootings that must be answered in full by the Independent Police Review Authority's investigation," Emanuel said in a statement late Sunday, according to CNN. The mayor also directed the Chicago Police Department and new acting chief administrator of the Independent Police Review Authority to review crisis intervention training.
"While their investigation is underway, we must also make real changes within our police department today and it is clear changes are needed to how officers respond to mental health crises," Emanuel reportedly added.
On Saturday, officers responding to a domestic disturbance fatally shot 19-year-old Quintonio LeGrier and 55-year-old mother of five Bettie Jones. While officers said Jones was shot mistakenly, LeGrier was shot because they were "confronted by a combative subject."
LeGrier's family said Saturday that he had been struggling with mental health problems.
"This needs to stop. No mother should have to bury her child," LeGrier's mother Janet Cooksey said at a news conference Saturday, according to Reuters, adding that her son was shot seven times.
The double fatal shooting comes weeks after a video of 17-year-old Laquan McDonald's shooting, released in November, sparked widespread protests. McDonald was shot 16 times by officer Jason Van Dyke on Oct. 20, 2014. Van Dyke was indicted on six counts of first-degree murder and one count of official misconduct earlier this month. Protesters took to the streets criticizing the delay in releasing the footage and charging Van Dyke.
© Copyright IBTimes 2023. All rights reserved.