Chick-Fil-A Drops Coleslaw, Adds Kale Salad, As Fast Food Industry Shifts To Healthier Menus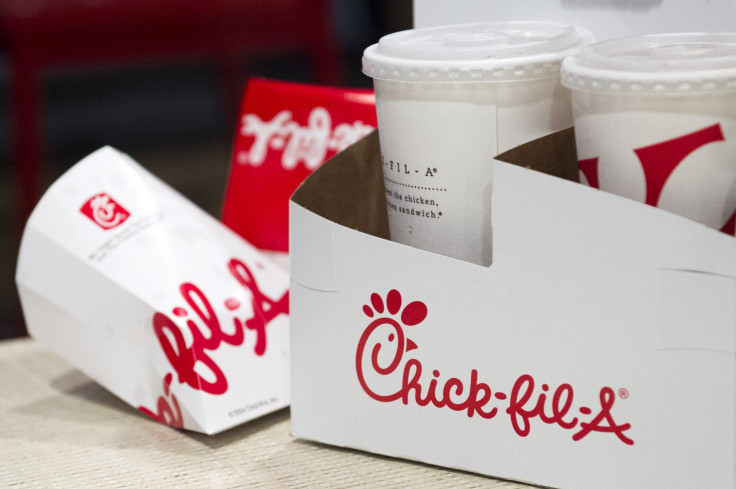 It's not easy being a fast-food restaurant in an increasingly health-conscious world. Amid ongoing industrywide experimentation in serving healthier foods, Atlanta-based Chick-fil-A has announced plans to drop coleslaw from its menu and replace it with a chopped kale and broccolini salad. The change is slated for Jan. 18.
"The Superfood Side is not something you would expect to see at a fast-food restaurant, and we're thrilled to kick off 2016 with something that can help people stick to their New Year's resolutions to eat healthfully," David Farmer, Chick-fil-A's vice president of menu strategy and development, said in a statement.
The change mirrors a broader shift within the food industry as fast-food companies compete with new fast casual chains for customers. Relative newcomers like Shake Shack and Chipotle cast themselves as serving fresh, high-quality food, in contrast to longstanding fast-food establishments like McDonald's, Taco Bell, KFC and Burger King, which are slowly starting to push back. McDonald's has tested out kale in some of its locations, while Subway has sworn off using meat raised on antibiotics, starting in March 2016, and promised it would eliminate "all artificial colors, flavors and preservatives from its sandwiches, salads, soups and cookies in North America by the end of 2017."
Chick-fil-A described its new salad as a "superfood side" of kale and broccolini "tossed in a sweet and tangy maple vinaigrette dressing and topped with flavorful dried sour cherries " and "served with our roasted nut blend." A small size — which is 5 ounces — has 140 calories, with 7 grams of fat, 2 grams of fiber, 11 grams of sugar and 3 grams of protein. The list of ingredients is, for a salad, surprisingly long and complex.
The small size costs $2.59 and the large, 8-ounce size is $3.79, Chick-fil-A said in a statement announcing the menu change. Substituting the salad in a combo meal has a surcharge of 94 cents.
In 2015, the annual report issued by the American Customer Satisfaction Index found that customer satisfaction with fast food had fallen to a five-year low of 77 percent but that, notably, Chick-fil-A garnered the highest score in customer satisfaction, with 86 percent. At least one analyst has predicted that Chick-fil-A's growth could outstrip McDonald's over the coming decade, gaining anywhere from $6.3 billion to $9 billion in sales. But that could depend heavily on Chick-fil-A's ability to capitalize on American restaurantgoers' growing preoccupation with eating better food, like kale.
Chicken-fil-A is the eighth-largest food chain in the U.S., with $5.8 billion in sales in 2014. It has deployed several other tactics in the past year to spur growth, including expanding to New York City, beginning to offer table service and testing new menu items and sauces. It has also attempted to repair its reputation for being anti-gay (it has donated millions of dollars to anti-gay groups and been openly against gay marriage), even sponsoring an LGBT film festival in October.
© Copyright IBTimes 2023. All rights reserved.