Chick-Fil-A Secret Menu Revealed: Here Are All Items You Can Order
KEY POINTS
Chick-fil-A's secret menu items reportedly include spicy chicken biscuit, mac and cheese with bacon and frosted coffee with Oreo
The secret menu items varied depending on the location of the store
Some branches have stopped accommodating orders that are not on the menu
An employee of the fast-food restaurant chain Chick-fil-A has revealed the items people can order on a supposed secret menu.
Among the "best secret items to order" from the menu was a spicy version of the restaurant's signature chicken biscuit, TikTok user @promisehorne said in a video uploaded on Jan. 17.
The regular chicken biscuit is described as "a breakfast portion of our famous boneless breast of chicken, seasoned to perfection, hand-breaded, pressure cooked in 100% refined peanut oil and served on a buttermilk biscuit," according to Chick-fil-A's website.
People can order the spicy version of the biscuit by "[asking] for a spicy filet and buttered biscuit and [asking] them to put the filet on the biscuit," the Chick-fil-A worker, who claimed that the item paired well with strawberry jelly, told a commenter.
The other items in the secret menu that the employee mentioned were mac and cheese with bacon as well as frosted coffee with Oreo pieces.
"I live in Atlanta and I'm about to drive all the way to y'all just for these items," one commenter wrote.
"Frosted coffee with Oreos, thank you, someone understands," another TikTok user said, to which the Chick-fil-A employee replied, "So freaking good."
A TikTok user, who also claimed to be a Chick-fil-A employee, said the items mentioned in the video were "amazing," but she added that her favorite was the chocolate milkshake with a crumble brownie in it — another supposed secret menu item.
One more alleged employee of the restaurant chain wrote that their store "stopped doing anything not on the menu," adding the hashtag "#tooshortstaffed."
Other commenters pointed out that items such as the spicy chicken biscuit as well as the mac and cheese with bacon were not secret items.
In response, the first Chick-fil-A employee said menus can vary depending on a store's location.
HackTheMenu.com, a website that lists supposed hidden menu items from many fast-food restaurants, said Chick-fil-A also secretly offered a buffalo chicken sandwich, chicken quesadilla and fried chicken club, among other things.
The site also mentioned a hack to get "free" ice cream, which involved kid's meal buyers substituting the toy included in their order for a cone of the restaurant's IceDream dessert.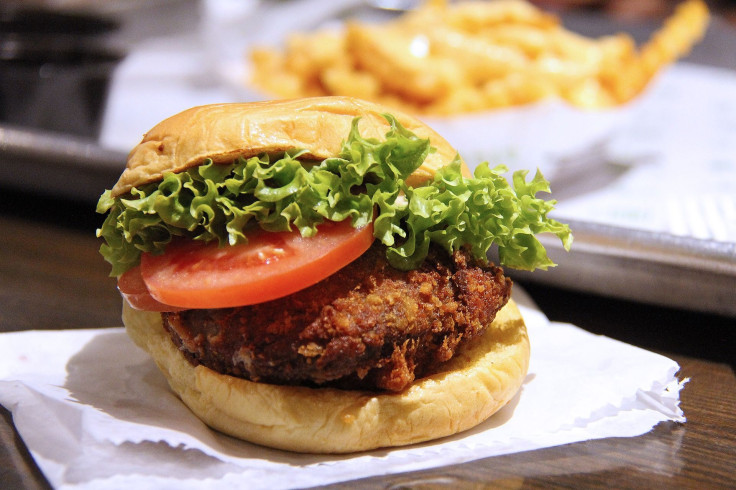 © Copyright IBTimes 2023. All rights reserved.