Chief Justice Roberts Extends Title 42 Border Policy Hours Before Deadline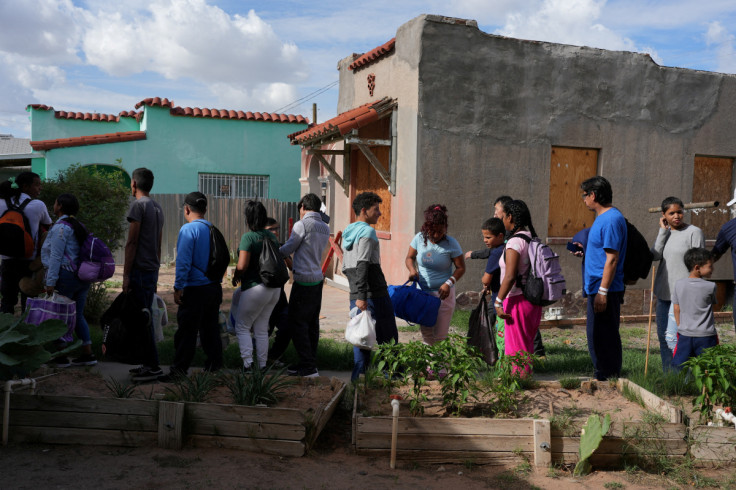 Supreme Court Chief Justice John Roberts has temporarily extended former President Trump's strict, COVID-era asylum policy that allows officials to quickly expel immigrants from the country.
The policy, Title 42, was to expire Wednesday but Roberts granted an extension request from 19 Republican states to keep the policy in place while they pursue litigation. Roberts asked for a response from the Biden administration by 5 p.m. EST Tuesday.
Trump put the policy in place in March 2020 to stop the spread of COVID, giving border authorities the power to expel migrants at all U.S. land borders. This is without the migrants having the chance to ask for protections under U.S. law, such as asylum protection. Advocates for immigration have viewed Title 42 as a smokescreen for blocking protection access to these asylum seekers.
"As required by the Supreme Court's administrative stay order, the Title 42 public health order will remain in effect at this time and individuals who attempt to enter the United States unlawfully will continue to be expelled to Mexico," The Department of Homeland Security said in a statement. DHS asked Congress to "provide the funds" that have been previously requested for border security and to "advance the comprehensive immigration measures President Biden proposed on his first day in office."
With Title 42 set to expire on Wednesday, thousands of migrants have arrived in the border city of El Paso, Texas. El Paso Mayor Oscar Leeser said during a Monday night press conference that shelters in Juarez, Mexico, are filled with 20,000 migrants and refugees waiting to cross the border. Leeser said that El Paso is still moving forward with emergency planning to handle the influx of migrants and refugees. This includes setting up an operations center.
Officials at both local and federal levels have been preparing for an influx of migrants and refugees who have been waiting in border communities stretching from Reynosa, Mexico to Tijuana, Mexico. This is in light of significant proposals that would restrict asylum access, although nothing has been set in stone and they remain proposals.
Federal District Judge Emmet Sullivan had ruled on Nov. 15 that the use of Title 42 at the border was "arbitrary and capricious" and that while it was understandable that the CDC would work to prevent the spread of COVID, less drastic alternatives should have been considered. Sullivan had stayed his order until Dec. 21 to grant the Biden administration time to prepare.
© Copyright IBTimes 2023. All rights reserved.