China National Day 2015: Facts, Photos As Chinese Celebrate Their Country's Founding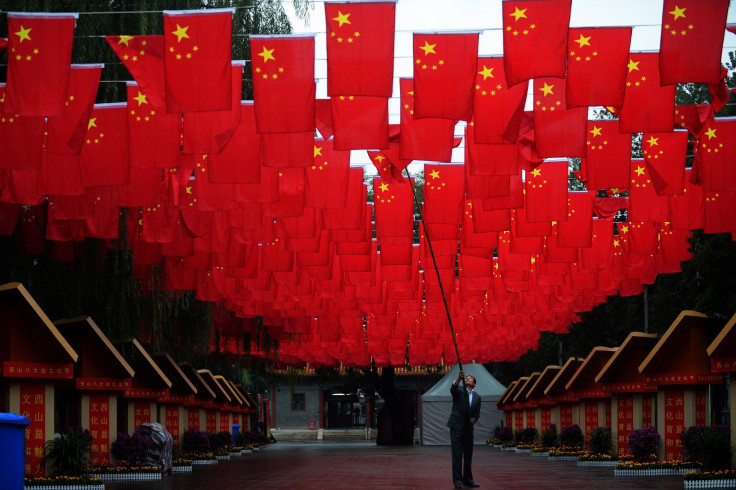 China will mark the 66th anniversary of the country's founding Thursday with tens of thousands of fireworks over scenic Victoria Harbor. The 23-minute, $1 million production will feature 23,888 fireworks with heart-shaped and bauhinia patterns, a text saying "LOL" and five rings of the Winter Olympics to mark Beijing's hosting the games in 2020, according to Hong Kong's South China Morning Post.
Last year's National Day firework show was cancelled amid Occupy Central protests. But this year's display is set to go off with flare. "We wish the people of China a joyous celebration, and peace and prosperity over the coming year," U.S. Secretary of State John Kerry said in a statement Tuesday.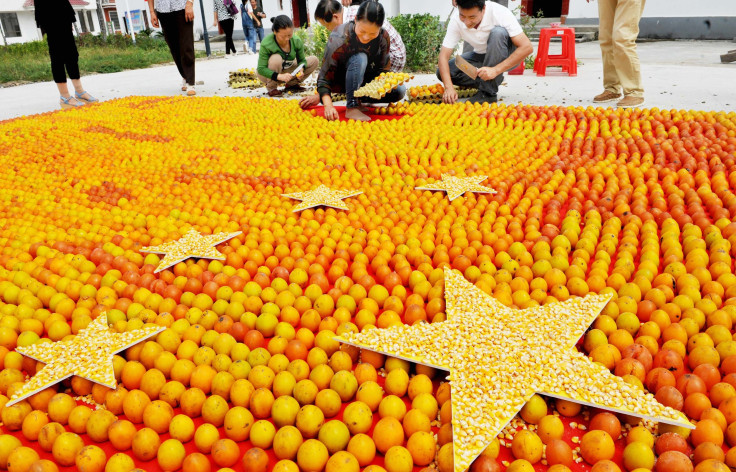 Here are 10 interesting facts about China, as the Asian country celebrates its National Day:
1. China surpassed the United States as the world's largest economy in 2014.
2. The world's first paper money was created in China during the Tang Dynasty some 1,400 years ago.
3. They may be served in Chinese restaurants around the world, but fortune cookies are not a traditional Chinese custom. They were invented in the early 1900s in San Francisco.
4. China produces more than 80 billion disposable chopsticks per year, which requires 20 million 20-year-old trees.
5. China is home to the largest population of atheists in the world. But the country is also on course to become the world's most populous Christian nation over the next 15 years. An ongoing campaign by the ruling Communist party has stripped crosses from more than 1,200 Chinese churches.
6. Facebook and Twitter have been blocked in China since 2009. The New York Times was blocked after a 2012 article about the wealth discreetly amassed by family members of former Chinese Prime Minister Wen Jiabao. Bloomberg's news site and its sister magazine BusinessWeek were also blocked after a 2012 article about the family finances of China's current president, Xi Jinping. But speculations emerged in September that the Chinese government could soon reopen access to Facebook after a picture of Jinping meeting Facebook founder and CEO Mark Zuckerberg was posted on the country's social networking sites.
7. The first recorded use of marijuana was in China more than 4,700 years ago.
8. The world's biggest mall is located in Dongguan, China. The New South China Mall boasts five million square feet of shopping area – more than twice the size of Mall of America, the largest shopping center in the United States. Up until recently, the New South China Mall was largely empty.
9. A report found that the groundwater of 90 percent of Chinese cities is polluted, with two-thirds of those cities having "severely polluted water," an official with the China Geological Survey was quoted as saying in 2013.
10. All giant pandas outside China are on loan from the country. These furry critters are frequently FedExed back to China.
© Copyright IBTimes 2023. All rights reserved.