Chinese Basketball Grandma Becomes Internet Sensation With Heartbreaking Story [VIDEO]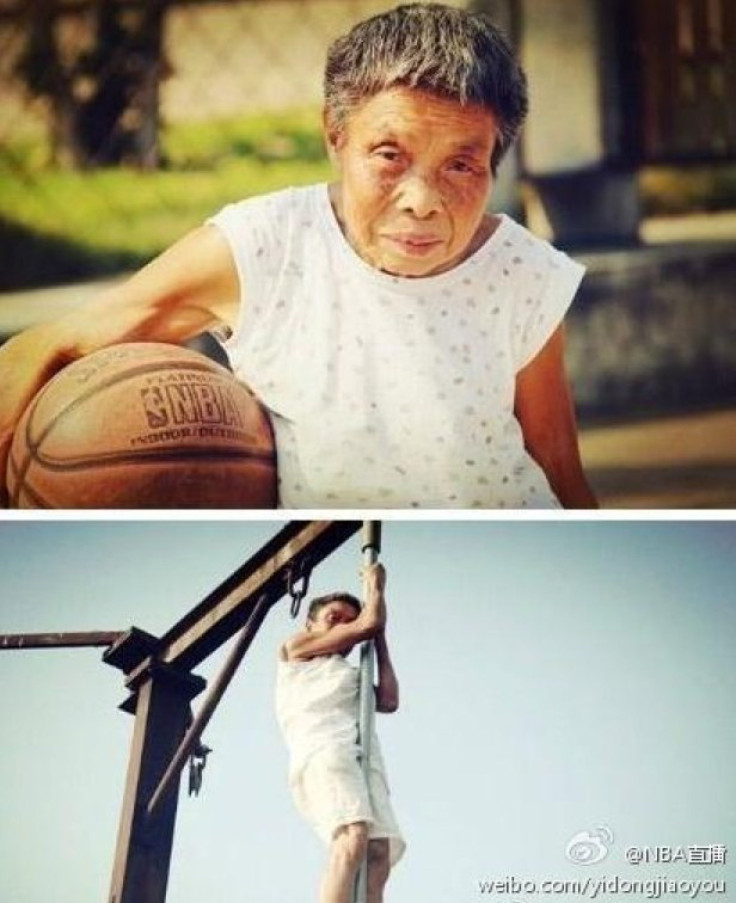 A 76-year-old Chinese woman who took up basketball in order to relieve the stress in her life is now an internet sensation.
Zhu Shumei stands only 5'0" but has played basketball every day for the last twenty years. She is now affectionately known as the "Basketball Grandma," and is often seen on the basketball courts at Zhejiang Normal University Zhejiang province practicing her drills; running 10 400-m laps and climbing a pole for strength training, according to the Huffington Post.
However, she was once obscure among the university kids from whom she would borrow basketballs before she bought her own; until student Song Huating noticed her extraordinary form on the courts and decided to learn more about her.
Shumei revealed that she was 54 when her husband divorced her and she was left with sole custody of their mentally challenged daughter, according to Time magazine. Basketball became her escape from her "demanding life as a caregiver." Her most prized possession is her $80 basketball, made of real leather that she maintains diligently and washes every day before hitting the courts.
Huating enlisted the help of some student filmmaker friends to capture more of Shumei's story. They discovered that she and her daughter have been living dangerously below minimum wage, ever since Shumei lost her job at the university library after her divorce. The two survive on $67 per month of subsistence allowances.
Upon learning that Shumei would be eligible for $175 per month, which Time notes is three times as much as she receives now but still below minimum wage, Huating and her friends decided to solicit the kindness of strangers in order to raise the $5,005 required as a down payments for the Social Insurance pension program.
The students took to Sina Wiebo, China's version of Twitter; writing an open letter on Oct. 6 asking the public for their help. They accompanied the letter with a video of Shumei showing off her basketball skills.
Shumei's story quickly went viral as she warmed the hearts of Chinese web users, garnering 700,000 views on her video in just 12 hour. Time reports that the sum needed to help Shumei was quickly reached.
Remaining, humble, she was at first hesitant to accept the money, mostly donated by Zhejiang Normal University students.
"They're all students, who are still relying on their parents' money. How could I possibly allow them to donate money to me..." she said, according to a Huffington Post translation. "[Besides] I don't even know who they are, so I don't know how I will pay everyone back."
Since then Shumei had become increasingly popular and has done several interviews with outlets such as Chinese newspaper Hangzhou Daily and Wiebo. Fans now show up in crowds to watch Shumei play basketball, which she claims is throwing off her game.
"A lot of people come from really far away just to see me shoot a basketball. Not every shot goes in [and] the pressure is really very great," she said.
© Copyright IBTimes 2023. All rights reserved.