'Chinese Gangster' Photos Go Viral, Cell Phone Pictures Viewed More Than 5M Times [SLIDESHOW]
If you keep up with viral Internet trends, then you've most likely seen the photos circulating of the alleged Chinese gangster which have been viewed more than 5 million times on Imgur since they emerged Tuesday. But what we don't know is exactly where these pictures, displaying a man with stacks of Chinese yuans, fancy cars and puppies, came from.
The photos emerged on photo-sharing website Imgur, titled Pics from a Chinese gangsters phone, showing what ABC News estimated to be $174,000 worth (1.1 million yuan) in piles. The 22 pictures, most of which are dated from August 2010, show an unidentified tattooed man with money, Porsches, BMWs, puppies and Louis Vuitton luggage. Others are more violent in nature, depicting a man being beaten, gagged or tortured by amputation.
The unanswered part of the images on Imgur is where they exactly came from. It appears the photos were taken on a camera from a mobile phone, but it is unclear who uploaded the photos to Imgur. It is also unclear whether the pictures are real or staged, and they could easily been altered through programs like Adobe Photoshop.
The man has not been identified but ABC News deduced, based on the license plates on the fancy cars, that the man posed for the photos in Tianjin and Beijing.
Most importantly noted, the amount of money seen is more than 20 times the amount earned annually by an average Chinese citizen, as reported by Yahoo News. Therefore, the man is likely one of the 30 million individuals involved in organized crime in China, though that cannot be proven based solely on the photos.
View the slideshow to see some of the viral photos of the Chinese gangster and view the rest over at Imgur, Pics from a Chinese gagsters phone. (Note: Some images are violently graphic and NSFW.)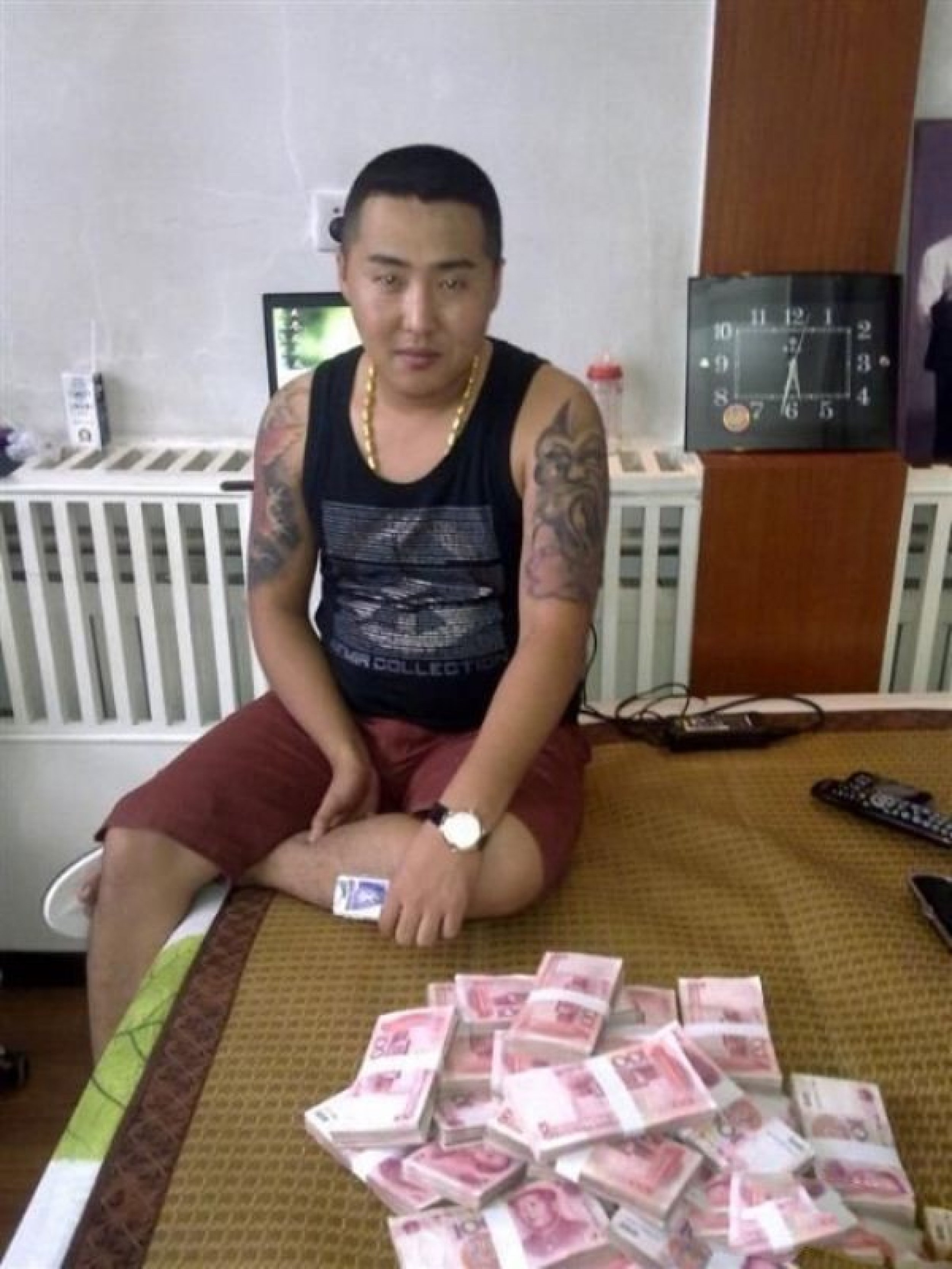 © Copyright IBTimes 2023. All rights reserved.