Chinese Woman Who Trespassed At Trump's Mar-a-Lago Resort Is Deported
KEY POINTS
Yujing was held in immigration custody for two years due to pandemic-related delays
The woman said she just wanted to meet Trump and make friends
A camera detector and other items were found in Yujing's hotel room
A Chinese businesswoman who trespassed at former President Donald Trump's Mar-a-Lago resort in March 2019 has been deported to China, federal authorities confirmed, marking the end of her extended stay in the U.S.
Yujing Zhang finally arrived in her home country Sunday following eight months of serving her sentence and another two years under immigration custody, The Miami Herald reported.
Officials with the Immigration and Customs Enforcement said Yujing was moved to immigration custody in early December 2019 after completing her prison sentence but was held at the Glades County Detention Center, northwest of Miami, amid delays related to the pandemic.
The 35-year-old businesswoman was placed in immigration custody at a time when federal authorities were still processing the deportation of Chinese nationals who entered the United States illegally. However, deportations were largely affected and slowed down by the COVID-19 pandemic as travel bans and other related restrictions were enforced in the country.
Yujing had filed a habeas corpus petition in December 2020 in hopes of expediting her deportation, but court records showed her petition was denied. She also wrote in English that she had no money to call her family back home and requested legal counsel so she can return to China.
Yujing was charged with trespassing and lying to U.S. Secret Service agents after she was said to have entered the premises "to meet the president and family and just make friends," the Associated Press reported.
Speaking with District Judge Roy Altman during her sentencing, Yujing said Trump ordered reporters to invite her to Mar-a-Lago. However, Altman said it was untrue, adding that Yujing's motives for trespassing the area were more than just meeting Trump or snapping photos with the business mogul.
It remains unclear what Yujing's true motives were, but at the time of the trespassing incident, she was found to have been carrying two Chinese passports as well as a device with computer malware.
During an April 2019 court hearing, prosecutors revealed that they found nine USB drives, $8,000 in cash, debit and credit cards, a cellphone, and five sim cards in her hotel room at Colony Hotel in Palm Beach, The Guardian reported.
Authorities also retrieved a signal detector that recognized the presence of hidden cameras from her hotel room. Investigators said at that time that there were suspicions that Yujing may have ties with Chinese intelligence due to the devices she kept in her hotel room.
Yujing was not formally charged with espionage despite the alleged suspicions.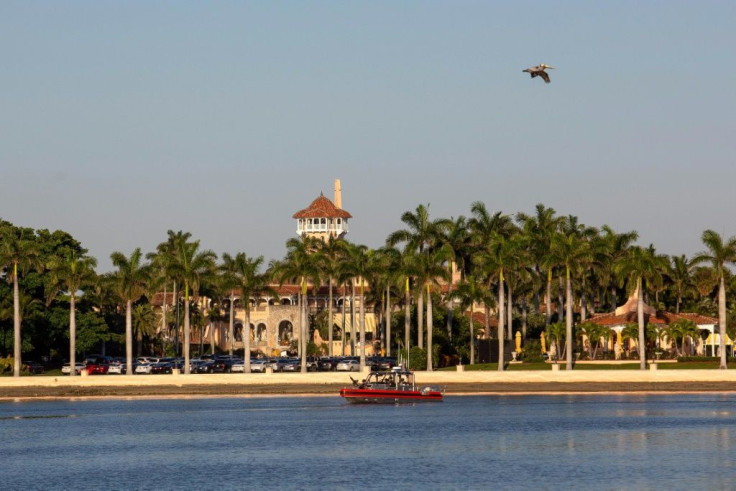 © Copyright IBTimes 2023. All rights reserved.
FOLLOW MORE IBT NEWS ON THE BELOW CHANNELS