Trump's Mar-A-Lago Receives $175,000 From RNC For Donor Retreat, Expert Sounds Alarm
KEY POINTS
An expert says the RNC's recent payments suggest they are complicit in monetizing Trump's political activities
The RNC also paid a six-figure sum to the Four Seasons Resort to host its event
Trump has crashed numerous Mar-A-Lago events since leaving the White House
One of former President Donald Trump's private properties has received more than $175,000 from the Republican National Committee for a spring donor retreat, prompting an ethics expert to sound the alarm.
A new RNC Federal Election Commission filing showed that the political committee paid over $175,000 in "venue rental and catering" to Trump's Mar-A-Lago in May, a month after the RNC held a donor event at the Florida property in April, CNBC reported.
The filing also revealed that while the RNC paid a six-figure sum to Mar-A-Lago, only a part of the event was held on the property. The other activities took place at the Four Seasons Resort in Palm Beach, which received nearly $530,000 for hosting the donor event. An RNC spokeswoman confirmed the payments.
Walter Shaub, director of the Office of Government Ethics under former presidents Brack Obama and Trump, said the six-figure payment signals that Republicans are "fully complicit" in monetizing the former president's political activities.
"I think it's the same phenomenon as when he did this while in government, grifting. The fact that they're still willing to pay him shows their commitment to meeting his demands for enrichment," Shaub told CNBC.
"That sends a message that they won't be demanding he clean up his act. To the contrary, it says they are fully complicit in his monetizing his political activities."
Since Trump left the White House in January, he has repeatedly dropped in engagement parties, wedding ceremonies and memorial services in the property to slam Democrats and tease about his plans of running for president in 2024.
A Mar-a-Lago member said Trump recently walked into a club gathering honoring a deceased person, delivered remarks and hung around the event.
"People loved Jack though they couldn't have loved him as much as me, your favorite president," Trump said during the service, according to Vanity Fair.
"Heard he was a great guy though I never met him so I can't say, but people said it. Would have been really broken up about what Democrats did to me I'm sure. Bet he wishes he was here to see me speaking at his funeral. Lot of nice looking ladies here that's for sure, wonder why I wasn't invited to any family functions before this, will have to look into that."
CNBC notes Republican-led groups have spent over $1 million at Mar-a-Lago since 2016.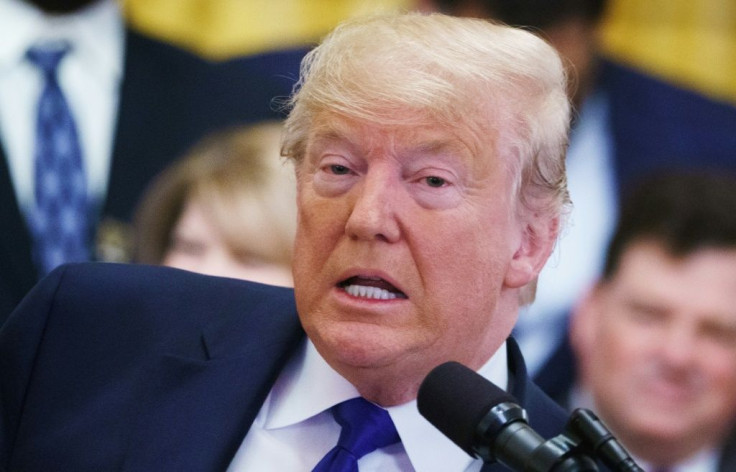 © Copyright IBTimes 2023. All rights reserved.