Chlorine Gas Leak In Salem, Massachusetts, Causes 'Mass Hysteria' Among Workers
Dozens of workers had to be hospitalized after a chemical gas leak at the Thermal Circuits manufacturing plant on Technology Way in Salem, Massachusetts, on Sunday.
According to latest reports, 29 people received emergency treatment due to the incident, 18 of whom were admitted to hospitals around Salem, while 11 were transported to medical facilities in nearby areas.
Salem Fire Department Deputy Chief Alan Dionne said there were no fatalities.
What appeared to be a chlorine gas leak prompted multiple evacuations hours apart at the plant, on Sunday. The evacuation began at around 3:30 p.m. EDT. Salem fire officials and hazmat teams arrived at the plant to evaluate the situation, local news outlet Salem News reported.
The leak, which reportedly started in the store room of Thermal Circuits, was brought under control at about 4 p.m. EDT and the cleanup was completed at 8:33 p.m. EDT.
Chlorine gas has a very distinct yellowish-green hue. Initial symptoms experienced by people after exposure to the gas are a severe stinging of the eyes and a burning sensation in the throat and chest. Prolonged exposure to the toxic gas can lead to extreme burns in the throat and severe lung problems.
After the building was cleared of chlorine gas, the employees who arrived for the second shift at the plant were allowed to enter the plant except for the area where the leak occurred.
However, a second leak occurred at 9:17 p.m. EDT with several employees experiencing breathing problems. They reportedly felt nauseous, and had trouble remaining conscious.
Alejandro Arias, an employee who worked near a part of the plant where chemicals were used, said people smelled what seemed like chlorine and started vomiting. As a result, a "mass hysteria" ensued among the employees, all of whom began running toward the exit.
"They all exited rapidly, which caused a mass hysteria, in my opinion, that caused a lot of people to get upset and excited," Dionne said, Boston Globe reported.
Evacuation orders were given for the second time that day and paramedics were directed that all those streaming out of the building be checked for inhalation problems.
Decontamination units were set up at Salem Hospital, where 15 people were admitted initially. However, it is not immediately clear if any of the people admitted were treated in the units.
Although the hazmat team said that there was no trace of chlorine detected inside the building shortly after the second evacuation, Dionne said authorities will be monitoring the site throughout the night because "that doesn't mean that something didn't happen earlier."
Also, Salem Mayor Kim Driscoll told city residents that there was no cause for panic as health officials had tested the area near the plant and found it safe for visiting. "You can walk by the property and not have issues," she said.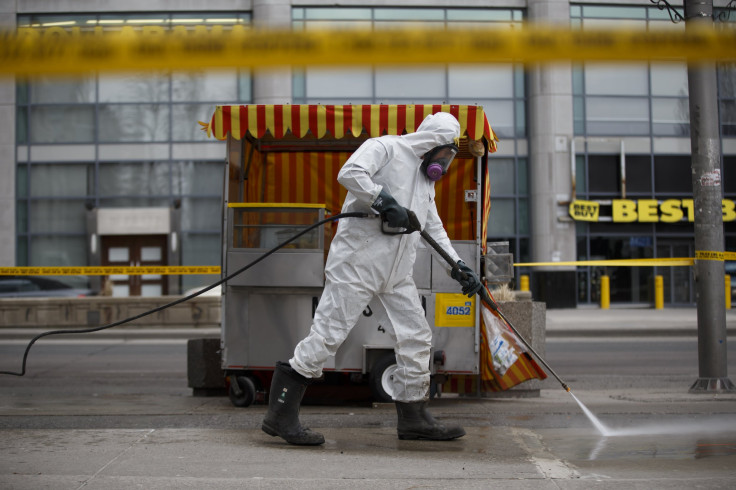 © Copyright IBTimes 2023. All rights reserved.