Chris Christie: New Jersey Bill Challenges Governor's Subsidies To GOP Donors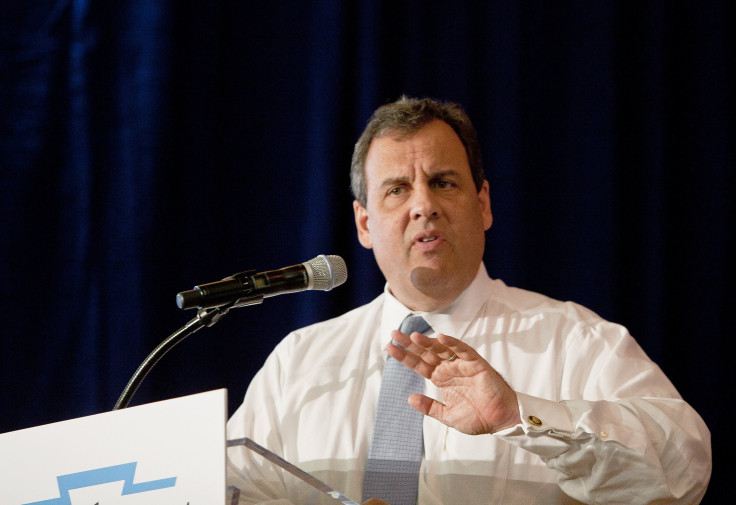 In a pushback on Gov. Chris Christie, New Jersey lawmakers advanced pay-to-play legislation aimed at cracking down on political contributions from corporations receiving state tax subsidies. Governor Christie's administration was set to consider a $100 million subsidy to Lockheed Martin after the defense contractor contributed to the Christie-led Republican Governors Association (RGA), as the International Business Times reported.
Over the last year, New Jersey politics has been roiled by revelations that state contracts have been given to firms whose employees have made major contributions to Republican groups backing Governor Christie's election campaigns. That has included contributions from employees of Wall Street firms hired by Christie's State Investment Council to manage pension money. It has also included contributions from employees of firms receiving tax subsidies from the New Jersey Economic Development Authority, which is run by Christie appointees.
The legislation that passed the State Senate's Senate Government, Wagering, Tourism & Historic Preservation committee Thursday was sponsored by Sen. Raymond Lesniak, a Democrat. It would prohibit a corporation and its executives from making campaign contributions to any public official or candidate if that corporation is receiving more than $25,000 worth of tax subsidies from New Jersey. Violators of the proposed law could be made to pay a penalty up to the total value of the subsidies they are receiving.
"Big money shouldn't be controlling or influencing government grants, subsidies or tax breaks," Lesniak told IBTimes in an emailed statement. "The public programs are supposed to serve the public's best interests, not special interests. This bill will put reasonable limits on contributions by businesses and employees of companies that get government benefits."
Since Christie was elected, the NJEDA has awarded more than $4 billion worth of corporate tax subsidies -- a record amount. Christie in 2013 signed a bill to expand the subsidies, and the legislature earlier this week advanced a bill to further expand those subsidies.
Among the subsidies that Christie officials have approved are an $82 million tax credit for the Philadelphia Seventy Sixers, a $210 million credit for Prudential, a $37 million credit for Cablevision and a $14.9 million credit for Allergan. Those firms, their executives and owners have made large campaign contributions to the RGA. In all, the Guardian has reported, "the 30 biggest corporate subsidies awarded by the state of New Jersey since Christie appointed one of his closest allies as head of the [NJEDA] found that 21 went to ventures involving firms that made significant donations to Republicans, or had senior executives who did."
The pay-to-play bill is expected to now move to the full Senate for a vote. Governor Christie's office did not respond to IBTimes request for comment about his position on the legislation.
© Copyright IBTimes 2023. All rights reserved.
FOLLOW MORE IBT NEWS ON THE BELOW CHANNELS