Corporate Donor To Chris Christie GOP Group Could Get $100 Million NJ Subsidy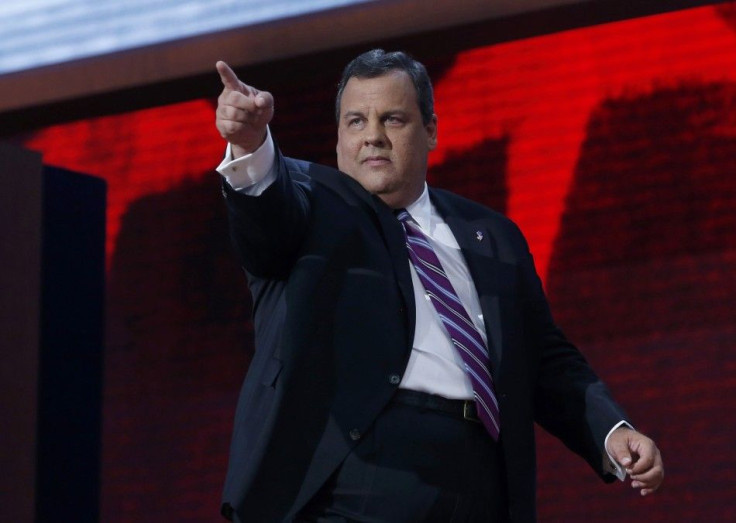 New Jersey Gov. Chris Christie's administration Tuesday was expected to consider giving more than $100 million in state tax credits to a defense contractor that has made major financial contributions to the Republican political organization Christie chairs. If approved, the tax credits to Lockheed Martin would be similar to other taxpayer subsidies awarded by Christie officials to major GOP donors.
According to a newly released agenda, the New Jersey Economic Development Authority will consider a 10-year, $10.7 million tax credit to Lockheed Martin for operations in Camden. Christie appointed the agency's chairman, and the agency's executive director was a top aide to Christie.
Internal Revenue Service documents show the Lockheed Martin Employees Political Action Committee in 2014 made a $50,000 contribution to the Republican Governors Association, which Christie chairs. The same PAC made a $25,000 contribution to the RGA in 2013, when the organization backed Christie's re-election campaign. Additionally, IRS documents show Lockheed Martin Corp. made a $25,000 contribution to the RGA in 2013. In all, data from PoliticalMoneyLine.com show since Christie first began running for governor in 2009, the company and its affiliated PAC made a quarter-million dollars in contributions to the GOP group. Lockheed Martin received $40 million in subsidies from New Jersey in 2012. Those Lockheed entities have also made $255,000 worth of contributions to the Democratic Governor's Association.
In 2013, Christie signed a bill expanding the amount of taxpayer money he could give to corporations in the name of economic development. According to data compiled by the left-leaning think tank New Jersey Policy Perspectives, the governor has given out more than $4 billion in such subsidies and "the cost of a job tied to a subsidy award has nearly tripled, leaving companies on the hook for far fewer jobs on a per-dollar basis than ever before." The $4 billion worth of subsidies represents a record high outlay at the very time Christie says budget shortfalls are preventing him from making actuarially required pension payments.
One of those tax subsidies in June went to the Philadelphia Seventy-Sixers, whose investors have financially supported the RGA and Christie's reelection campaign. That led to criticism from Republican state Sen. Mike Doherty who asked: "Why are we opening up the money spigot to take care of a billionaire? How can New Jersey not make this year's full pension payment, but the state government can find an extra $82 million for a basketball practice facility?"
Weeks after the Sixers subsidy was revealed, the Guardian reported corporations that "contributed millions of dollars to the Chris Christie-led Republican Governors Association and other GOP campaigns have received public funding deals worth nearly $1.25 billion from his New Jersey administration in less than two years." The newspaper's review of 30 of the biggest business subsidies awarded by the Christie administration found 21 "went to ventures involving firms that made significant donations to Republicans, or had senior executives who did."
© Copyright IBTimes 2023. All rights reserved.
FOLLOW MORE IBT NEWS ON THE BELOW CHANNELS