Chris Evans Trends Christian Slater On Twitter By Humorously Recalling His Teen Comedy 'Heathers'
KEY POINTS
Fans joined Chris Evans in appreciating Christian Slater
Evans will lend his voice in an animated movie titled, "Lightyear"
Slater will be next seen in the television series "Inside Job"
"Brat Pack" actor Christian Slater's name trended on Twitter Thursday afternoon after Chris Evans tweeted a joke about the former's 1989 movie, "Heathers."
The 40-year-old star wrote, "If Christian Slater from 1989 walked into the room, and I had never heard his name before, and had to guess what it was just from what he looked like, I would guess 'Christian Slater.'"
Slater worked in the teen comedy "Heathers," released in 1989 and portrayed Jason Dean's character. The movie also starred Winona Ryder, Shannen Doherty and Lisanne Falk in key roles.
The "Captain America" star's appreciation tweet for Slater, 51, encouraged netizens to share more tweets to appreciate the actor.
"What Lies West" director Jessica Ellis, 34, took to Twitter after Evans' tweet and informed netizens of the reason behind Slater trending. "If you're wondering, the reason Christian Slater is trending is because Chris Evans is high, I'm pretty sure," she wrote in her tweet.
One of Slater's fans tweeted: "I see Christian Slater is trending and people are talking about one of the most underrated 90s films...Pump Up the Volume. Which if you haven't seen, it's baller as all hell. I'm legit amazed they haven't remade it and had a podcast or a youtube show. Ya know...f--k it up."
Some netizens seemed confused about what to do with this information about Slater. A user wrote, "Me after reading Chris Evan's tweet about Christian Slater..." along with a GIF meme.
Assuming that generation X would not know Slater, a user wrote, "Gen X rushing to find out why our beloved Christian Slater is trending..."
"1980s winona ryder and christian slater are the reason why im bisexual," a user noted with a picture of the two actors.
Meanwhile, another fan quipped: "Chris Evans be like: Y'all want content? here comes your cute, random tweet," while another tweeted, "I'll see you 1989 Christian Slater and raise you Johnny Depp, River Phoenix, Leonardo DiCaprio, and Brad Pitt."
On the work front, Evans will lend his voice to the animated comedy movie "Lightyear," which is slated to release on June 17, 2022. On the other hand, Slater will be seen in the TV series "Inside Job" and "Dr. Death."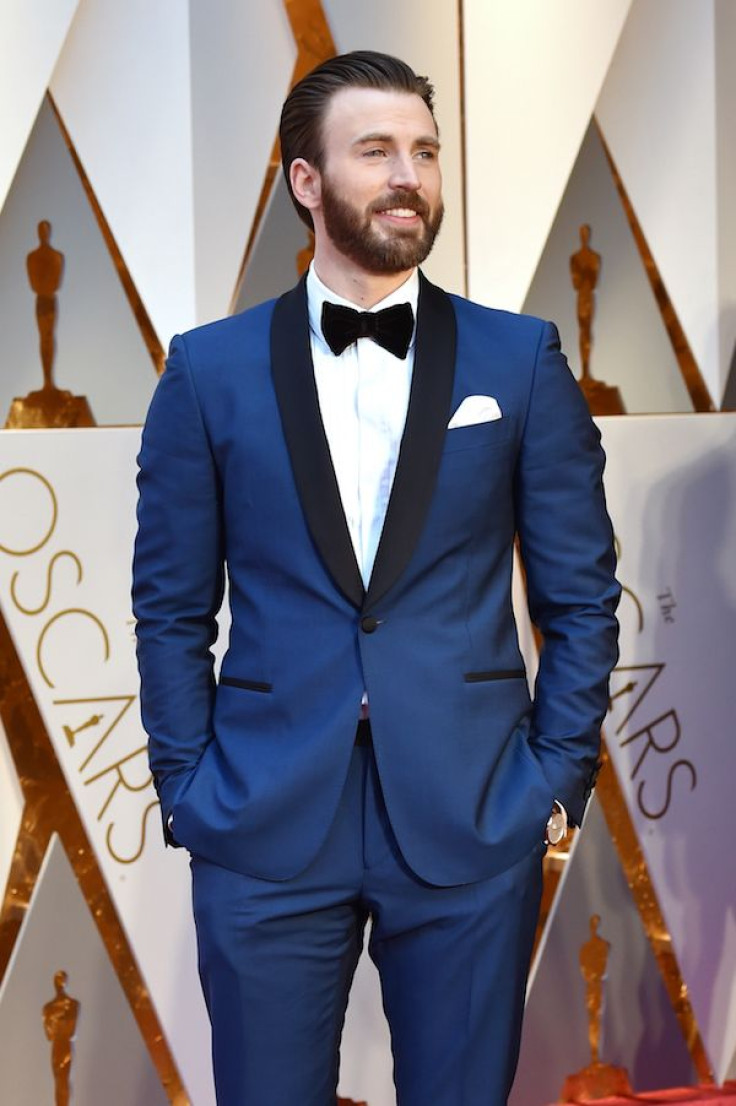 © Copyright IBTimes 2022. All rights reserved.
FOLLOW MORE IBT NEWS ON THE BELOW CHANNELS