Chris Hemsworth Talks About Lockdown Experience With Kids Amid Coronavirus Pandemic
KEY POINTS
Chris Hemsworth is on home quarantine with wife and 3 kids in Australia
Hemsworth's been homeschooling them but admits to failing on the teaching part
The Australian actor said school before was way different from nowadays
Hemsworth, amid the coronavirus pandemic, has a new film released on Netflix
Parents who are into action films can take time off from watching over the kids and check out Hemsworth's "Extraction"
Every parent is adjusting amid the coronavirus pandemic lockdown. Yes, and that includes the Hollywood superstar Chris Hemsworth.
Hemsworth, during his interview at "Jimmy Kimmel Live," admitted that he's been teaching his kids at home. Despite trying, he said he was failing, miserably, US Weekly reported.
Hemsworth, 36, revealed that he experienced four or five hours of negotiating with his kids, India, 7, Sasha and Tristan, both 6, and 20 minutes of "actual work."
Looking back, the "Thor: Love and Thunder" actor noticed how things have changed. Hemsworth said he didn't understand the teaching strategies nowadays, and jokingly admitted to the possibility that his kids with wife, Elsa Pataky, would come out of the quarantine period with their IQs a little under par.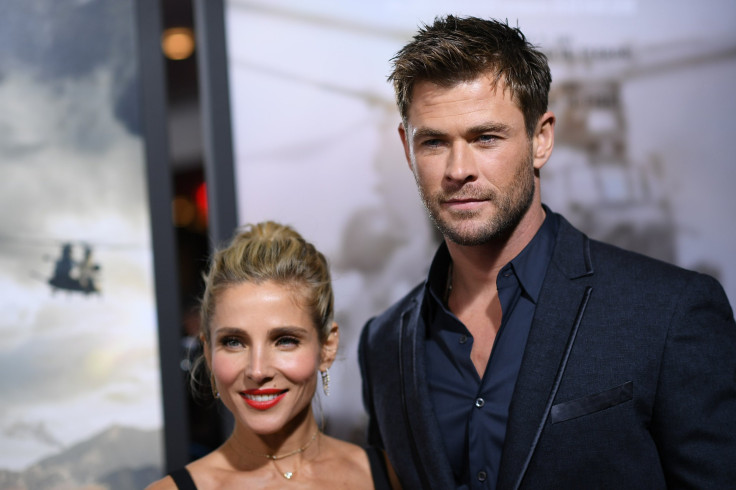 In the same video interview, Kimmel asked the Australian actor how things were amid the coronavirus pandemic quarantine. Hemsworth positively shared that the country had already flattened the curve, and discussions were done with regard to "lifting the restrictions." He was grateful that Australia's lockdown was not the same as the other countries. Nevertheless, Hemsworth said that the stay-at-home routine the people in Australia had been following had stabilized the situation.
Being home with the kids all the time because of the coronavirus lockdown became more challenging to celebrity moms and dads; however, it doesn't mean that parents can no longer take time off. As for Hemsworth, he developed this hobby of mowing his lawn. He said that it was therapeutic for him and a break from entertaining his 3 kids, 24/7.
That's just for Hemsworth. There are some who like to watch movies and luckily, the Australian actor filmed one before the global crisis hit.
For those parents who like action films, and are interested in Hemsworth's latest movie, "Extraction" already premiered on Netflix upon subscription. The story is about a black-market mercenary hired to rescue the son of an imprisoned international crime boss. Hemsworth said, during his online interview with host Ellen DeGeneres, that his character was brought in to extract the kid.
Hemsworth described his latest film as action-packed considering that Sam Hargrove, who happened to be one of the second unit stunt directors in the Marvel Universe, directed the "Extraction."
They [Hemsworth and Hargrove] wanted to take action scenes of the film to a new height —something fans have not seen before. Hemsworth revealed that there was a 12-minute chase sequence they did, which started on foot and ended with a car. Then it was followed by a chase up, down and across the buildings.
© Copyright IBTimes 2023. All rights reserved.