Chris Pratt Says Chris Hemsworth Is 'Real Life' Thor
Chris Pratt shared his experience working with Chris Hemsworth, noting that he is the "sweetest dude" similar to what he portrays in Marvel movies. Hemsworth plays Thor's character in the Marvel movies since 2011, while Pratt portrays Star-Lord.
"I love being able to work with Chris Hemsworth, he is like Thor in real life," Pratt said during an interview with SFX Magazine, GamesRadar reported Wednesday. "He's the sweetest dude. Super-funny. Works so hard."
Pratt further shared his experience of working with the actor in the highly anticipated movie "Thor: Love and Thunder," which is slated to release on July 8. The 42-year-old actor also praised the director Taika Waititi for having a unique style.
"It was great. I loved every minute of shooting (Thor 4)," Pratt said, adding, "I'm so grateful that they brought us along. It was neat to see him bring this to Australia and shoot it there, with all of his fellow countrymen. And with director Taika Waititi, who is just outrageous. His style is so unique."
Waititi, who also lent his voice to Korg's character in the movie, opened up about the movie's theme. "Ragnarok felt a bit like a party. It was quite festive," he said last week. "This one is still fun, and it's got moments of being over the top, but thematically, it's about something a bit deeper than the last film."
Waititi noted it is going to be like a "midlife crisis" flick that will question the purpose of life.
"Universal themes about love and loss and our place in the world. Everyone sort of asks this question in the film: What is your purpose? What is the reason that you're a hero, and what do you do when you have these powers? It's sort of like a midlife crisis film, really," he said.
Hemsworth shared the first teaser on Instagram last month.
The movie also stars Christian Bale, Natalie Portman, Matt Damon, Benedict Cumberbatch, and many others. Fans are speculating that Thor's on-screen brother Loki, played by actor Tom Hiddleston, might also appear in the movie.
Asked about the same in April, Hiddleston had said, "I'm living in a question mark. It's all unknown. You know, I used to think that I could predict these things, but I literally have no idea."
"And I'm not even doing an Andrew Garfield!" he added. "I just don't know."
Garfield had also teased the same way before he surprised fans with his appearance in the "Spider-Man: No Way Home" movie alongside Tobey Maguire.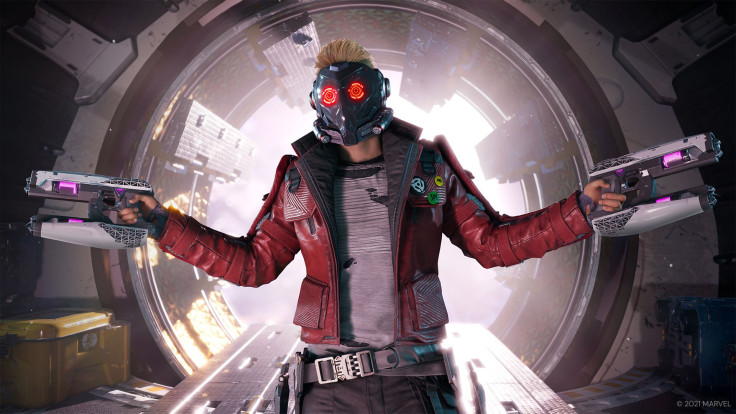 © Copyright IBTimes 2023. All rights reserved.