Chrissy Teigen Calls Out 'Creepy' Ben Affleck, Matthew Perry Videos, Bashes TikTokers: 'Tacky'
KEY POINTS
Chrissy Teigen said Ben Affleck and Matthew Perry shouldn't have made "creepy desperate video replies on Raya"
She also called out the TikTok users who shared their private messages, saying it was a "tacky" move
Teigen's tweet sparked a debate among social media users
Chrissy Teigen has weighed in on the viral TikTok videos "exposing" Ben Affleck and Matthew Perry.
John Legend's wife took to Twitter to call out Affleck, 48, and Perry, 51, for sending "creepy" videos to women who matched with them on the exclusive dating app Raya. But she also disapproved of TikTok users Nivine Jay, 29, and Kate Haralson's, 20, move to share their private conversations with Affleck and Perry, respectively, on the platform.
"I agree celebs shouldn't be making these creepy desperate video replies on raya but it's tacky to release private messages. Ya both wrong, congrats," Teigen tweeted Friday.
Teigen's tweet sparked debate among Twitter users over Jay's intentions in revealing the video Affleck sent her after she rejected him on Raya thinking it was a fake account that matched with her. Some also thought Affleck was being creepy when he reached out to "The Donut Split" star on another platform after being rejected on the dating app.
"The thing is she never wanted the private message - she had already rejected him on raya. He went through the trouble of finding her on another platform. That's the creepy part. I'm not sure why people have to protect creepy behavior," one person commented.
"Don't you have to be verified to even be on Raya? Why would she of 'thought he was a catfish'??" another wrote, to which one person replied, "Right. I would get if it was a dating site for us plebes, but you are vetted on Raya. She just wanted the clout imo."
Meanwhile, some Twitter users criticized Perry, who matched with Haralson last year when she was only 19 years old. After watching Jay's video, Haralson had also shared on TikTok a recording of an alleged private FaceTime call she had with the "Friends" alum after they matched on Raya.
"The horney old celeb hitting on a 19 year old is worse than tacky. Good these girls are calling them out. Says a lot about their intellect and what they think makes for a beautiful woman....skin deep to them. Ugh," one Twitter user wrote.
Another defended the two actors, agreeing with Teigen that their private messages should have remained private.
"The private life must remain private whether one is famous or not. And when we receive a private message from a celebrity, the least we can do is not to put it on networks like Tik Tok or Instagram to please his fans and make a buzz," the netizen wrote.
Haralson previously told Page Six that she wanted more people to be aware that older men were seeking out much younger women on the dating app.
"A lot of people were saying I'm a bully and mean for posting this, and it made me feel kind of bad, but at the same time, I feel like a lot of guys in Hollywood are talking to all these young girls and it's something that I think a lot of people should be aware of," she said. "Honestly, it's not really OK for these older guys to be talking to such young girls."
Neither Affleck nor Perry has publicly commented on the alleged leaked videos.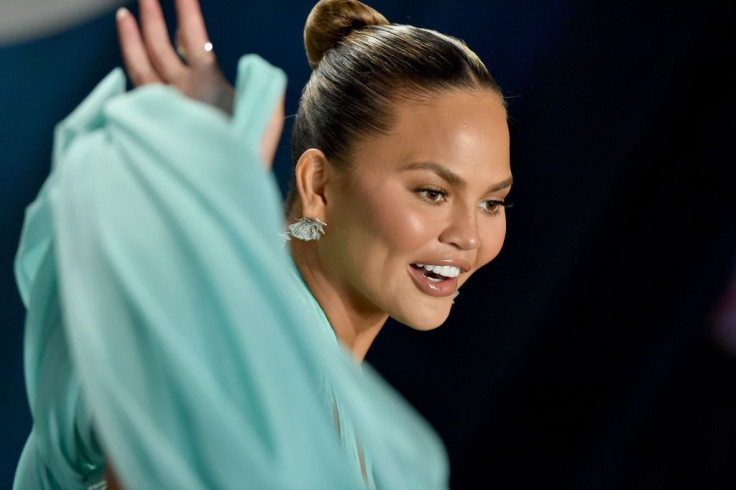 © Copyright IBTimes 2023. All rights reserved.