Christmas In New York: Top Things To Do During NYC 2017 Holiday Season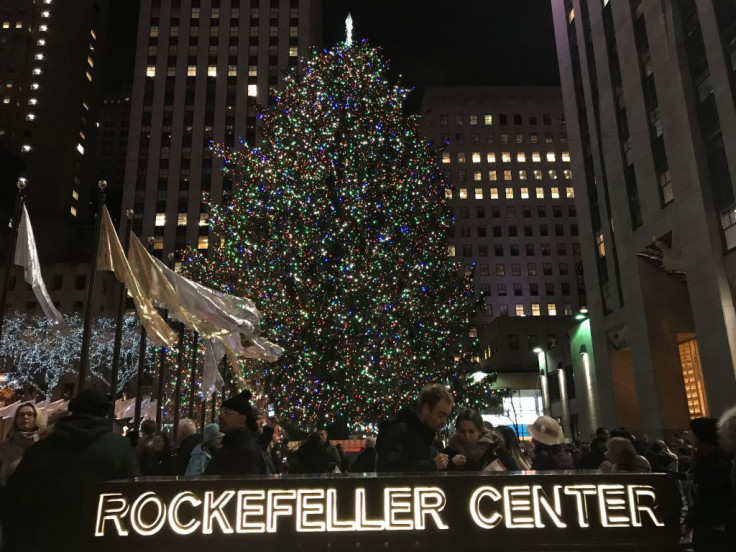 The holiday season is finally here, which means the countdown to Christmas has finally begun. Although this holiday focuses on buying presents and spreading cheer, there are plenty of other things to do this time of year and let's face it, no one celebrates Christmas quite like New York.
If you are in the area or plan to visit this December, be sure to take advantage of all of the holiday-themed attractions that New York City has to offer during the 2017 holiday season.
Check out these 11 things you can do to celebrate Christmas in NYC below:
1. Rockefeller Center Christmas Tree
You can't be in New York during the holiday season and not visit the Rockefeller Center Christmas tree. This year's tree hails from State College, Pennsylvania and is a 12-ton Norway spruce. The tree, which is estimated to be around 75 feet tall, has been decorated with more than 50,000 lights and a 9 foot tall Swarovski star. The Christmas tree is expected to remain lit and on display until 9 p.m on Jan. 7.
Located at 30 Rockefeller Plaza, New York, NY
2. Empire State Building
Christmas in New York means the Empire State Building will be featured in a multitude of colors. During the holiday season, the famous NYC tourist attraction will be lit in celebration of several occasions including Christmas, Hanukkah and New Year's Eve.
Located at 350 5th Ave, New York, NY
3. Radio City Christmas Spectacular
For almost a century, the Radio City Rockettes have graced numerous stages, showing off their signature high kicks while dressed in unforgettable costumes, and this year will be no different. In New York City, you can't have Christmas without the Rockettes and there are plenty of shows available during this holiday season.
Located at 1260 Avenue of the Americas, New York, NY
4. Holiday Window Displays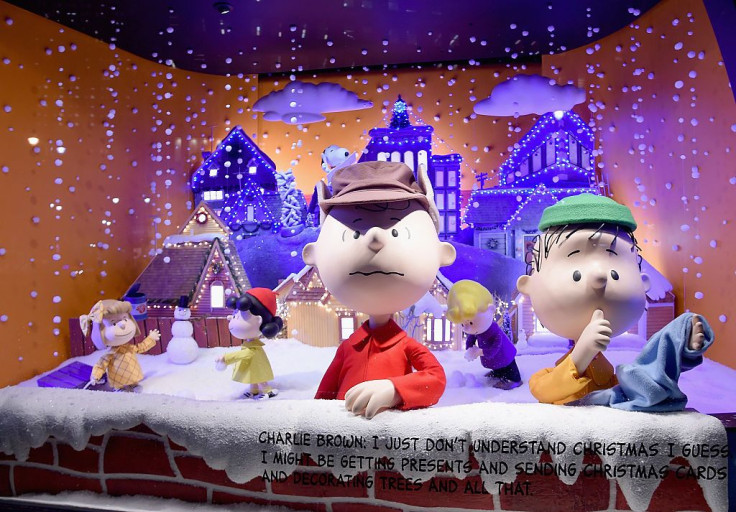 Macy's, Lord & Taylor, Bloomingdales, Saks Fifth Avenue and Bergdorf Goodman are just some of the major department stores in NYC that are known for their outrageous holiday window displays. Whether you are walking along Herald Square or make your way to Fifth Avenue, you are sure to come across a breathtaking window display that is sure to put you in the Christmas spirit.
Located between 34th Street up to 60th Street, New York, NY
5. Gigantic Holiday Ornaments
What better way to celebrate Christmas than viewing ridiculously oversized holiday decorations? Most people will come across these giant ornaments by walking around Manhattan, but many of these large festive displays are found in midtown.
Located at different locations in NYC, including Rockefeller Center and Radio City Music Hall
6. Union Square Holiday Market
From mid-November until Christmas Eve, Union Square Park is turned into a shopping extravaganza, as vendors flood the popular tourist attraction, offering unique foods and eclectic gifts just in time for the holidays.
Located at 14th St & Union Square West, New York, NY
7. Lincoln Center, Josie Robertson Plaza
Although the Christmas tree in Lincoln Center's main plaza isn't as extraordinary as the one over in Rockefeller Center, it is still a beautifully decorated tree, covered in bright white and blue snowflakes, overlooking the Revson Fountain. This display offers the beauty of Christmas while saving you from the crowd at Rockefeller Center.
Located at 10 Lincoln Center Plaza, New York, NY
8. Holiday Under the Stars
Brighten your holiday spirit by visiting Time Warner Center's over the top light display. Take a moment to look up while visiting The Shops at Columbus Circle to realize that you are standing under the stars. The shopping center features a dozen of multicolored 14-foot LED stars that flash more than 16.7 million color mixes.
Located at 10 Columbus Cir, New York, NY
9. New York Botanical Garden's Holiday Train Show
Head on over to Brooklyn's Botanical Garden to view the popular train show, which features more than 150 landmark replicas. This year, the exhibition will showcase famous structures like the Empire State Building, Chrysler Building and General Electric.
Located at 990 Washington Ave, Brooklyn, NY
10. Brookfield Place Winter Garden
While Brookfield Place offers a plethora of shopping all year round, during the holiday season, the shopping center is decorated with Christmas lights. The decor includes the Luminaries installation which consists of 650 LED lanterns that hang from the ceiling.
Located at 230 Vesey St, New York, NY
11. Dyker Heights Holiday Lights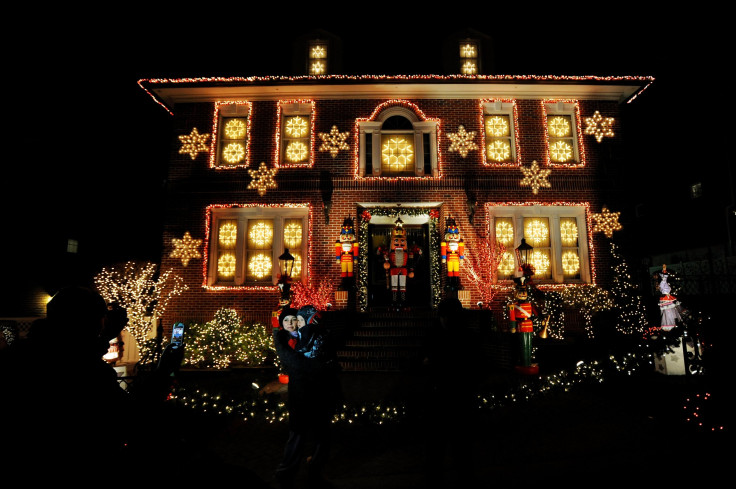 For those who don't mind venturing off to Brooklyn, the Dyker Heights neighborhood offers an amazing residential display of holiday lights. For years, the neighborhood, located in the south part of the borough, has drawn in tourists and locals for its annual display of holiday-themed decorations. Those worried about getting lost in the crowd can also book a guided tour of the light displays. Most homeowners leave their lights up until the end of the year.
Located at 11th to 13th Avenues from 83rd to 86th St in Dyker Heights, Brooklyn
© Copyright IBTimes 2023. All rights reserved.