The Christopher Brothers: Are They the Next Jonas Brothers? [VIDEO]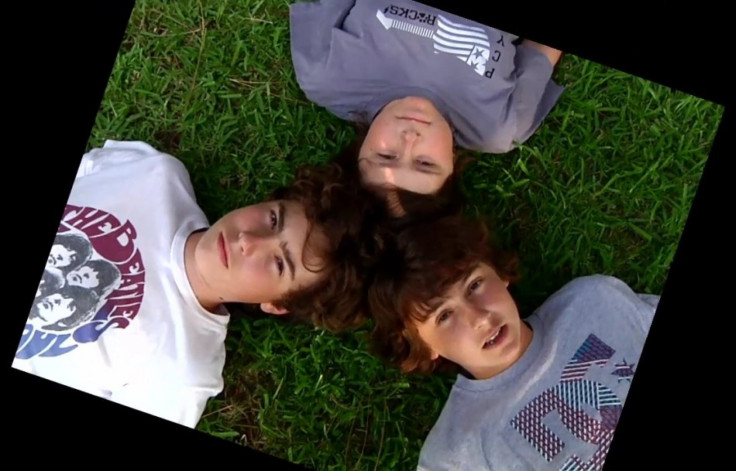 They're still relatively unknown although they've been on YouTube for at least a year.
According to postings on their website, they've performed at Legoland California, in Los Angeles on Santa Monica's Third Street Promenade, and at various events throughout Southern California.
On YouTube, their most watched video had just over 6,000 views. It was posted over a year ago. A grainy video of the trio performing on the street as the sing the Beatles' 'Hard Day's Night' has only 53 views in the two days since it was posted.
Their website describes the trio as the soon to be newest pop sensation that will have you amazed.
The Christopher Brothers is band comprised of Cameron, 15, Charles, 13, and Ethan, 10.
The band can play, according to the site, covers of Santana, The Rolling Stones, Guns & Roses, and Green Day. They are said to be writing and playing their own music.
People compare us to the Hanson and the Jonas Brothers, Charles told the La Cañada Valley Sun recently.
Last Saturday, the Christopher Brothers were among 11 other acts scheduled to play The Whisky on the Sunset Strip.
In terms of merchandising on their site, the offerings are black t-shirts for both men and women with the group's stylized name.
What the future holds in the short term is another performance.
On July 28, the group is set to take part in an afternoon performance at the Orange County Fair, in Costa Mesa.
FOLLOW MORE IBT NEWS ON THE BELOW CHANNELS