Clean Power Plan Setback Will Not Affect US Emission Reduction Commitments, White House Says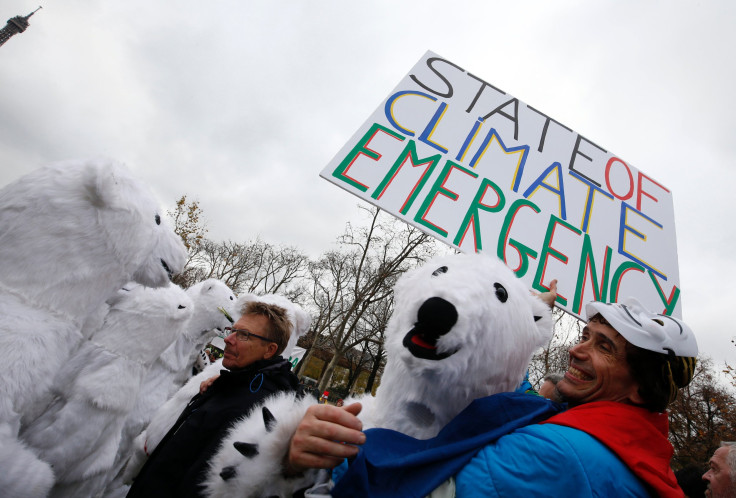 The U.S. Supreme Court's decision to temporarily block the implementation of the Clean Power Plan would not affect the U.S. government's commitment to reduce carbon emissions, the White House said Wednesday. Tuesday's decision by the country's top court has sparked concerns, not only in the U.S., but also across Europe, India and China, that the Barack Obama-led administration's ambitious emission reduction pledge under December's Paris agreement may not be met.
"If the American clean energy plan is overturned, we'll need to reassess whether the United States can meet its commitments," Zou Ji, the deputy director general of China's National Center for Climate Change Strategy and International Cooperation, a government think tank in Beijing, told the New York Times.
"It had seemed that with the American commitments, it was possible to get on the right emissions path globally. But without those commitments, that could be a blow to confidence in low-carbon development. In China domestically, there is also resistance to low-carbon policies, and they would be able to say: 'Look, the United States doesn't keep its word. Why make so many demands on us?'" Zou added.
Issued last year, the Clean Power Plan lays out rules that are the centerpiece of Obama's aggressive efforts to tackle climate change. Under its provisions, the U.S. Environmental Protection Agency was given the power to force coal-fired power stations to cut carbon dioxide emissions by about a third by 2030, marking the first nationwide limit on carbon dioxide emission from power generation.
However, the plan, which required states to submit their emissions reduction plans later this year, faced immediate and fierce opposition from a coalition of Republican states, coal industry and mining groups, who argued that it was an overextension of the president's executive authority.
The Supreme Court's on Tuesday decided to issue a stay at the behest of this coalition. A Federal District Court will now hear oral arguments on the climate rule in June, and is expected to issue its decision later this year. However, if an appeal is accepted by the Supreme Court, a final decision is unlikely before June 2017 — all but ensuring that the direction of the U.S. climate policy will not be set during Obama's watch.
"I would make two points. One is, the schedule for this litigation looks like it will be concluded well in advance of — well in time for the U.S. to make its commitments in the Paris agreement," White House spokesman Eric Schultz said, during a press briefing Wednesday. "As the EPA has said, while litigation proceeds, they're going to continue to work with states that choose to continue plan development, and will prepare the tools that those states will need."
Politicians and climate activists in Europe, meanwhile, also spoke out in support of the president, and accused "vested interests" of uniting against the Clean Power Plan.
"We have to recognize that delay is dangerous and faltering by the U.S. risks being amplified elsewhere," British economist Nicholas Stern, a longstanding advocate of concerted action on climate change, told the Guardian. "While this is a setback, it does not change the profound attractiveness to the United States of the transition to low-carbon economic growth, and a world that is cleaner, safer and more prosperous."
© Copyright IBTimes 2023. All rights reserved.
FOLLOW MORE IBT NEWS ON THE BELOW CHANNELS