Climate Change Facts: These Time-lapse Videos Show The Real Results Of Global Warming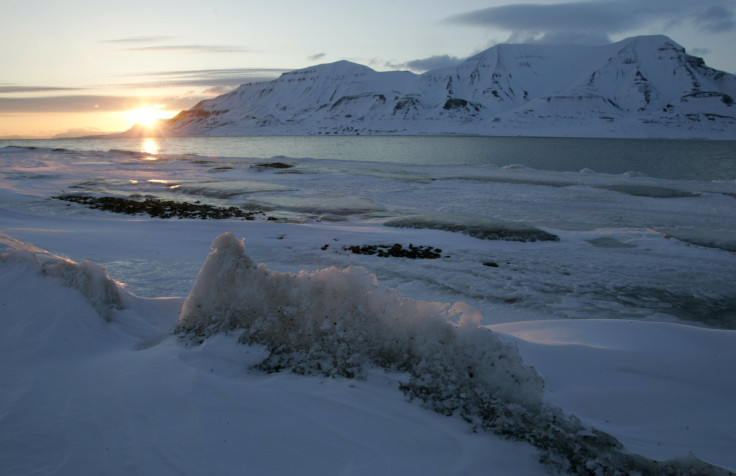 It can be hard to see the results of climate change right in your backyard depending on where you live. You most likely experience it in the form of extreme weather events like unusually cold or warm days, a flood or a large snow storm.
But it's taking a bigger toll on the Earth than you may realize. Sea ice levels in the Arctic hit record low winter levels in March and Antarctica reached record high temperatures. In additional to temperature measurements, photos and videos can help make climate change seem more real. The Extreme Ice Survey program, part of the Earth Vision Institute, helps do this clearly by visually documenting different places around the world where climate change is hitting hard.
Read: CO2 And Climate Change: Human Activity Causes Global Warming
Photographer and founder of the Earth Vision Institute, James Balog as well as other Extreme ice Institute researchers, published photos that show climate change happening right in front of their cameras.
This time-lapse video of the IL-05 Sólheimajökull glacier in Iceland from 2007 to 2015 is striking. As you watch it melt bit after bit, the ice loss can be hard to notice, but the before and after photos are shocking.
To see more time-lapse video like the one above, click here.
The photos used for the time lapse were cited as support for a paper published in the Geological Society of America last week about glacial retreat and the importance of cryosphere (the icey parts of the Earth.) The report said a key reason for photographing the changes going on at glacial sites is to help inform non-specialists on the significant melt that's going on.
"When you can deliver an understanding of the reality of what's going on through vision, rather than numbers or maps, that also has the unique ability to touch and influence people," Balog, who was also a co-author on the report, told the Washington Post.
He keeps his Instagram feed full of glacier and ice photos that are stunning as a way to raise awareness around the issue of rapid melting.
Balog has been documenting climate change for ten years now.
Some of the photos are beautiful.
© Copyright IBTimes 2023. All rights reserved.
FOLLOW MORE IBT NEWS ON THE BELOW CHANNELS