Climate Change Hoax? NOAA To Conduct Investigation Into Whistleblower Claims It Exaggerated Global Warming Data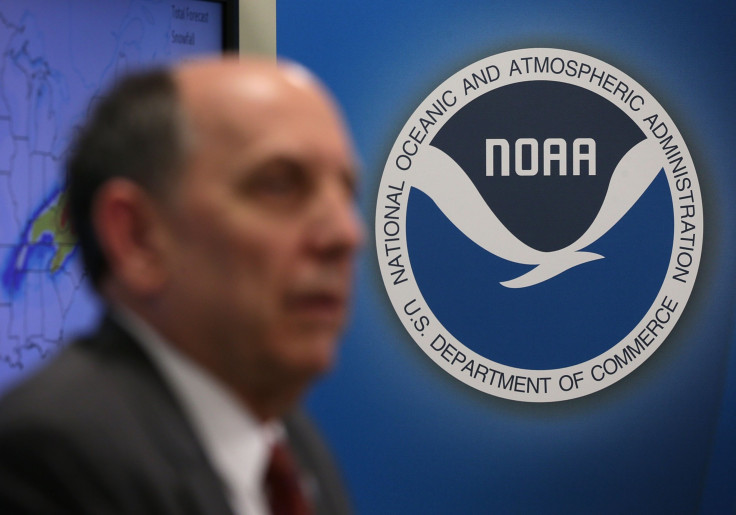 A whistleblower's claims that the National Oceanic and Atmospheric Administration didn't follow proper procedure in publishing data on global warming led to the organization announcing an independent investigation into the matter Monday. An "outside party" will review the claims made by a former employee, according to industry publication E&E News.
"NOAA takes seriously any accusations that its policies and procedures have not been followed," spokesman Scott Smullen said in a statement. "In the interest of maintaining the highest standards of transparency, accountability and scientific integrity, we are in the process of engaging independent outside parties to review this matter."
The announcement came after a Daily Mail article made waves earlier in February when it quoted former NOAA scientist John Bates as a whistleblower who said that a landmark study on climate change didn't follow proper protocol in publication.
The article claimed that NOAA "breached its own rules on scientific integrity when it published the sensational but flawed report, aimed at making the maximum possible impact on world leaders including Barack Obama and David Cameron at the U.N. climate conference in Paris in 2015."
The article was written by David Rose, a British reporter who has been criticized in the past by environmentalists for lax reporting on climate change. The study in question, published in the journal Science, showed that a slowdown in global warming previously thought to have occurred actually did not, and that the rate of warming was speeding up faster than anticipated. Though it's unclear if protocol was breached, an independent study already confirmed the findings of the paper, and Bates himself clarified his statements on the matter.
"The issue here is not an issue of tampering with data, but rather really of timing of a release of a paper that had not properly disclosed everything it was," he told E&E News.
Despite verification of the findings, the article was used as fodder for a hearing led by Rep. Lamar Smith entitled "Make the EPA Great Again." And despite the fact that the EPA and NOAA are two entirely separate entities, Smith cited the claims as justification for a renewed look at the "process for evaluating and using science during [the EPA's] regulatory decision-making activities."
© Copyright IBTimes 2023. All rights reserved.