Clinton, Trump Latest 2016 Election Results: Popular Vote Tally Has President-Elect Way Behind Democrat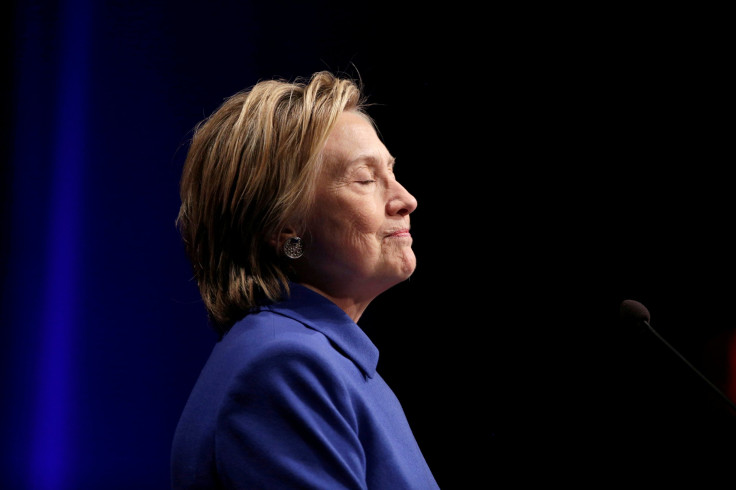 Despite an ongoing recount effort, Democratic presidential nominee Hillary Clinton did not win the 2016 election. The latest count Monday showed she won the popular vote handily, but she still lost to President-elect Donald Trump by a wide margin, thanks to the Electoral College.
Clinton has registered 64,654,483 total votes, compared to 62,418,820 for Trump, according to a Cook Political Report analysis Monday. That represents a margin of 2,235,663 in the popular vote. Clinton garnered 48.2 percent of the popular vote, while Trump earned just 46.5 percent, good for a 1.7 point margin. Trump, however, picked up wins in key battleground states like Florida, Pennsylvania and Michigan, earning 306 Electoral College votes to Clinton's 232.
And while there were a lot of headlines about how the polls completely misfired during the 2016 election, that 1.7 percentage point margin is in line with the Real Clear Politics average of pre-election national polls, which had Clinton up by exactly 1.7 percentage points. The state-level surveys that tracked battleground states, however, largely missed.
Amid the differing electoral college/popular vote results, Green Party candidate Jill Stein has filed for a recount in Wisconsin, with plans to do the same in Pennsylvania and Michigan, apparently over concerns of possible tampering with voting machines. These are all swing states that Trump won by a relatively close margin. He took Wisconsin by 22,525 votes, Pennsylvania by 68,030 votes and Michigan by 10,704 votes, according to Cook Political Report. According to that same analysis, "other" candidates, meaning not Trump or Clinton, received more than 7 million votes in the 2016 election, including 152,943 in Wisconsin, 214,153 in Pennsylvania and 250,902 in Michigan.
The White House has said it saw no evidence of discrepancies in voting, as did the Clinton campaign, although it is has joined the efforts from Stein, saying it was doing so "to ensure the process proceeds in a manner that is fair to all sides."
Trump, meanwhile, has railed against the recount on Twitter, calling it a "Green Party scam to fill up their coffers." At the same time, however, the president-elect has also falsely claimed massive voter fraud, saying on Twitter he "won the popular vote if you deduct the millions of people who voted illegally." There is no evidence that millions of people voted illegally.
© Copyright IBTimes 2023. All rights reserved.