CNN Journalist Claims Racial Profiling At JFK, Philadelphia Airports, Placed On 'SSSS' List
Nadeem Muaddi, a Palestinian-American who is a senior assignment editor at CNN, claimed he was racially profiled at three different airports – two of them in the United States – while he was flying back home, from a trip to Morocco over the weekend.
"I will be filing a complaint to American Airlines, seeking redress from DHS's Traveler Redress Inquiry Program and filing a FOIA request [Freedom of Information Act] to try and figure out WTF is going on. For now, I'm chalking it up to #FlyingWhilePalestinian," Muaddi tweeted at the end of a long Twitter rant that was spread out over two threads.
Muaddi said his ordeal started when he was making his way back to the U.S. on Sunday, after spending quality time with his family and friends in Morocco. An agent who stopped him at the Mohammed V International Airport, Morocco, refused to believe that he was an "American," despite the fact that he was carrying a U.S. passport.
Muaddi added that while "all the white Americans" in their tour group went through the security check in without any additional interrogation, airport agent smirked at him, writing "FALASTIN" across his exit form before letting him board his plane.
The situation did not improve once Muaddi was back on American soil. According to him, when he and his brother approached the customs counter at the John F. Kennedy (JFK) International Airport, New York, an agent winced after seeing a bold "X" across their forms.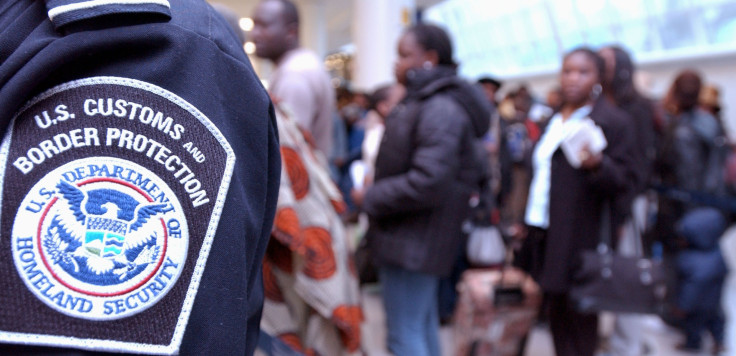 They were then taken to a room by a security officer. "He would not tell us why. He told us to sit, wait & not use our cell phones. Nearly everyone in the room was brown or black. All the women wore hijab," Muaddi wrote.
After 45 minutes had passed, a plain clothes officer approached them and began asking them invasive questions like what they did for a living and why and who they were visiting in Morocco. The officer also noted down their phone numbers, addresses and social media handles.
When asked why they were being given the "3rd degree," the officers allegedly replied that his "name popped up on a list & that he was required to ask these questions for security reasons." Muaddi said that he was never told what kind of list it was.
The worst, however, was when he arrived at Philadelphia International Airport on Tuesday to take a flight to Atlanta, Georgia. Muaddi wrote that when he handed his ID and boarding pass to a Transport Security Administration (TSA) agent, she looked startled after looking at his paperwork and told her partner, "I can't believe I got one on my first day."
Soon Muaddi was surrounded by four security agents and asked to step away from the normal screening area and into a public arena. He was informed that he was "required to undergo additional security screening that would include a full-body pat down, metal detector & body scan" and that every single item in his belongings would have a similar treatment.
What followed was described by him as the "most invasive body search" of his life. "A TSA agent rubbed every part of my body vertically & horizontally – including my penis, between my buttocks & the bottoms of my feet. It felt as if I was being molested in front of a crowd of people," he wrote.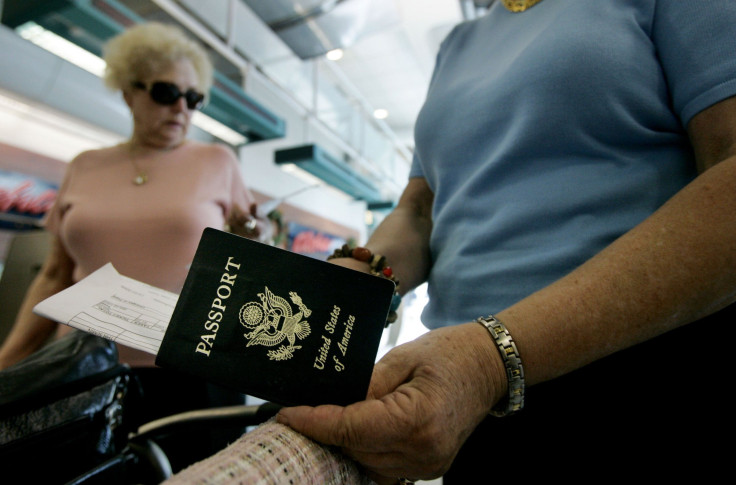 The only explanation as to why he was being treated as he was that his boarding pass was marked with an "SSSS," which he later found out stood for "Selection or Secondary Security Screening" – a procedure reserved for people on the government watch lists who may pose a national security threat.
When Muaddi accused the TSA agents of racially profiling him, he said they got angry. "His response was to yell: 'At any time during this process did anyone ask you your race?' I replied: 'No, but you didn't have to. My name, appearance & travel history are clearly enough.' He said: 'I don't even know what your race is. What is your race?'"
When he reached the gate, an American Airlines staff announced that the TSA will be conducting "random screenings" and he was yet again picked out from the line to be bodily searched.
The TSA helpdesk replied to Muaddi's Twitter thread saying, "We're sorry to hear this, Nadeem. DHS TRIP can provide resolution to travelers with difficulties getting through security and inspection at airport checkpoints." A link to DHS' Traveler Redress Enquiry Program – "a single point of contact for individuals who have inquiries or seek resolution regarding difficulties they experienced during their travel screening at transportation hubs" – was also provided in the link.
When International Business Times reached out to American Airlines regarding Muaddi's complaint, we were directed to the same link.
FOR FREE to continue reading
✔️ Unlock the full content of International Business Times UK for free
offer available for a limited time only
✔️ Easily manage your Newsletters subscriptions and save your favourite articles
✔️ No payment method required
Already have an account?
Log in
© Copyright IBTimes 2023. All rights reserved.