Coachella 2012 Festival Fashion: Lindsay Lohan, Katy Perry, Kate Bosworth And More [PHOTOS]
Under the heat of the California sun, deep in the Mojave Desert, revelers celebrated the 2012 Coachella Music and Arts Festival which kicked off on Friday, April 13. For the first time ever, this musical celebration includes two consecutive weekends of three-day festivals. The lineup is stacked with 143 bands.
The first weekend of Coachella has come and gone, leaving both memories and history in its wake. The Weekend gave a rare performance, crooning songs like The Morning and House of Balloons/Glass Table Girls. Rihanna gave a wild performance that included both crowd surfing and some Katy Perry-love.
Coachella consistently boasts a parade of fabulous fashions each year and the first weekend was surely a sight to be seen.
Katy Perry stepped out in a see-through, floral maxi dress paired with black leather combat boots, black undergarments and violet hair. Perry donned her freshly dyed hair (which was blue just last week) with a wreath of flowers at the crown of her head.
Notorious bad girl Lindsay Lohan stepped out to Coachella in a floppy, broad-brimmed hat, blue blouse followed by a white crochet dress with matched chunky platforms. Lohan took some flak for attending the music festival, as the judge in her probation case told the actress to avoid clubs. However, TMZ reported that Lohan feels she did not do anything wrong since Coachella is not technically a club. Lindsay Lohan is currently under investigation for allegedly assaulting a woman at a hotel bar.
Other celebrities who made fashionable appearances at Coachella included Vanessa Hudgens, Kate Bosworth, Rihanna, Victoria's Secret model Chanel Iman, Florance Welch and Mad Men costume designer Janie Bryant.
Check out the hottest fashions from weekend one of the 2012 Coachella Music and Arts Festival.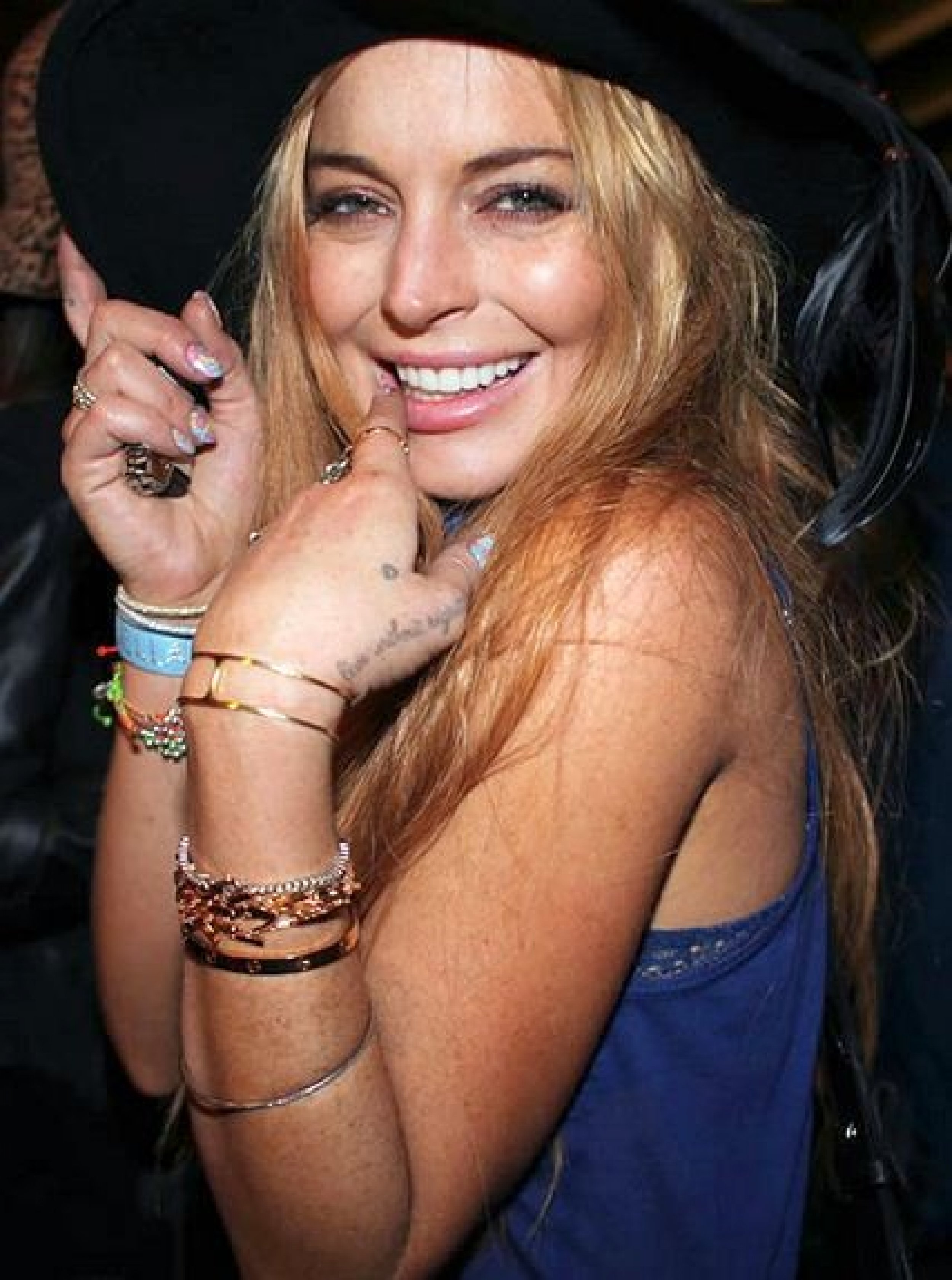 © Copyright IBTimes 2023. All rights reserved.