Colin Quinn Attacks Will Ferrell on Twitter, But is He For Real? [VIDEO]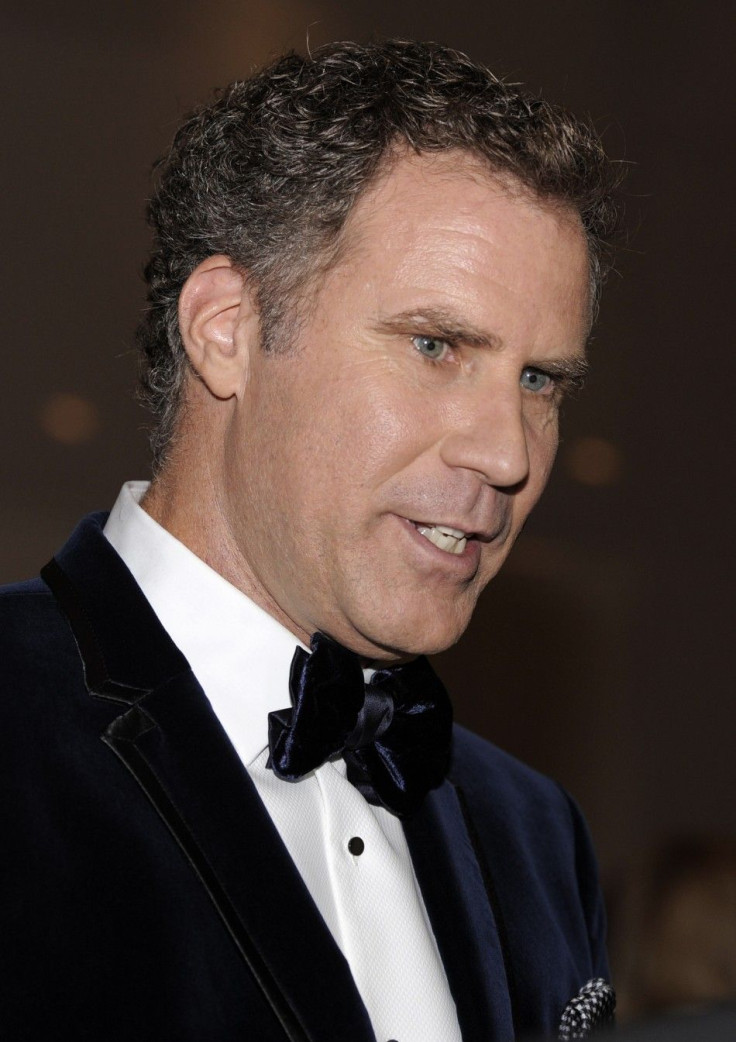 Much has been made of Colin Quinn's Twitter rampage against Will Ferrell, which began Tuesday with a tweet about the Mark Twain prize Ferrell recieved. (Quinn was not among the former Saturday Night Live cast members invited to honor Ferrell Monday night.)
Anybody see Will Ferrell at Mark Twain awards last night? Great for him I guess, @iamcolinquinn tweeted, and quickly followed up with a series of increasingly critical tweets:
Not bitter but just....whatever, dude. Good for him.
No, I'm happy for Will....we never really got along at SNL because he took so many of my ideas, but.
Will was into a lot of bad drug stuff and I don't know if he still is. Actually, not true I happen to know he still is very much so.
The years I was at SNL Lorne was really kind of messed up over various things and I was the shot caller. And that's real.
Quinn appeared on SNL from 1995-2000, and hosted Weekend Update for the last two years of his tenure there.
@iamcolinquinn faced a barrage of angry tweets from Ferrell fans, which he characteristically retweeted, before offering an insincere apology.
Feel bad about the Will Ferrell comments. I'll never mention him again if he pays me my residuals for the WHOLE ANCHORMAN CONCEPT!
Shortly afterwards, he tweeted again: If success is measured in awards and that jazz, I guess it's true, I'm not where I want to be. ( still hoping lol ) but it is what it is.
It's hard to say if Quinn's pseudo-rant is a result of sour grapes or misunderstood sarcasm. Quinn regularly post deadpan tweets aimed to shock. On Oct. 20, he wrote: Let's end the day with a prayer for a man who thought outside the box. Mohammar Khaddafi.
Two days later, he tweeted, Wanting to help Goodfellas by reworking some of the scenes. I'm going to put Hey Jealousy by Gin Blossoms in the scene where Layla was.
But there was no detectable sarcasm in Quinn's more recent tweets discussing his career and some personal regrets.
Things are happening at an accelerated pace. Lot of potential intriguing employment positions in movies, t.v. radio and the digital world, Quinn tweeted earlier Monday, and followed up with some ominous references to past wrongdoing:
I mean wish me the best because on the other side, there's some really heavy stuff that could come out about me too. Real bad stuff.
I mean unforgiveable. Really bad and serious charges. So that's kind of hanging over my head, as well.
Is Quinn messing with us, or is he just a mess?
For the record, IBTimes was unable to locate any reports or rumors of Will Ferrell's drug use, past or present. On the contrary, Ferrell has long enjoyed a reputation as one of the more together comic actors working today.
Though Will Ferrell ecstasy is a popular Google search term, it's in reference to a SNL sketch that parodies a cereal commercial:

Will Ferrell does not appear to have a verified Twitter account.
© Copyright IBTimes 2023. All rights reserved.