College Admissions Scandal Update: Lori Loughlin, Mossimo Giannulli Plead Not Guilty To New Charge
On Friday morning, "Fuller House" star Lori Loughlin and her husband Mossimo Giannulli entered not guilty pleas pertaining to the new charge they each face. Allegedly, the couple paid $500,000 in order for their daughters Olivia Jade and Isabella Rose to be admitted to the University of Southern California (USC).
In October, both Loughlin and Giannulli were hit with an additional charge of conspiracy to commit federal programs bribery for their part in the ongoing college admissions scandal.
According to Radar Online, court papers from the United States District Court of Massachusetts state that Loughlin now "waives her right to appear in court for arraignment on the Third Superseding Indictment."
Additionally, the documents also state that both she and Giannulli plead "not guilty to each of the counts."
READ: College Admissions Scandal Update: Lori Loughlin's Daughters Could Be Charged As Defendants
Per Radar, the actress and fashion designer were told in October that they may face such a situation if they didn't plead guilty beforehand. This warning followed the initial March 11 charge of conspiracy to commit mail fraud and honest services mail fraud, as well as an April 9 charge of money laundering conspiracy.
The decision to plead not guilty comes after prosecutors allegedly obtained an invoice that Giannulli sent to his accountant that stated that he had to "work the system" and pay Rick Singer, the man behind the scam, $200,000 for his services at the time.
According to Yahoo, if convicted of conspiracy to commit federal programs bribery, they could face "a maximum sentence of five years in prison, three years of supervised release, in addition to a fine of $250,000 or twice the gross gain or loss, whichever is greater."
This is in stark contrast to how former "Desperate Housewives" actress Felicity Huffman dealt with her hand in the admissions scam. After admitting her guilt, Huffman served an 11-day sentence at a federal prison in Dublin, California. She was released on Oct. 25.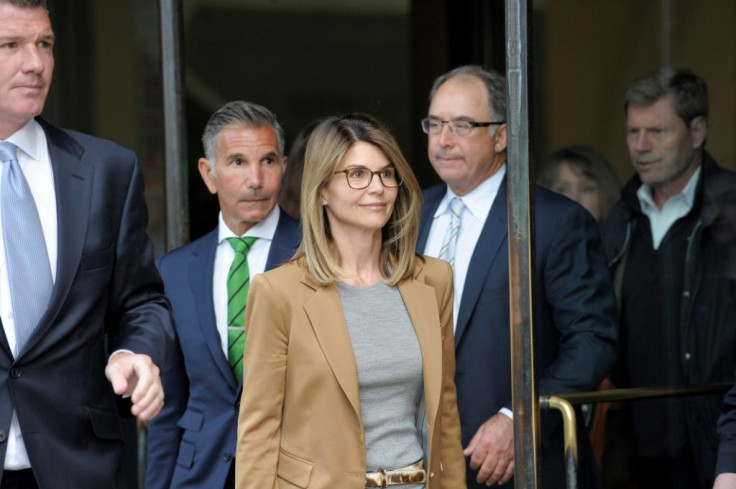 © Copyright IBTimes 2022. All rights reserved.
FOLLOW MORE IBT NEWS ON THE BELOW CHANNELS