College Admissions Scandal Update: Lori Loughlin's Daughters Could Be Charged As Defendants
"Fuller House" actress Lori Loughlin and her husband Mossimo Giannulli continue to face hurdles regarding the part they played in the ongoing college admissions scandal. After being accused of paying $500,000 in order to get their daughters into the University of Southern California (USC), the couple found themselves hit with multiple charges, including mail fraud and federal programs bribery.
Now, former federal prosecutor Neama Rahmani has revealed a belief that their daughters Olivia Jade and Isabella Rose could face charges themselves.
Speaking to People, Rahmani said that even though the girls have not been formally charged with anything at this point, it is likely that they will have to play at least a minor part in the upcoming trial.
"At a minimum the daughters will be witnesses in a trial against their parents, but they could also be charged as defendants," Rahmani said, adding, "The government has made it clear that they are going to keep increasing pressure on both Lori and Mossimo." In turn, by not pleading, the couple could be "exposing their children to being charged."
READ: College Admissions Scandal Update: Lori Loughlin's Husband Allegedly Admitted Guilt In Accountant Email
However, legal expert James J. Leonard Jr. doesn't believe such an outcome is very likely.
"I see absolutely no scenario where the Department of Justice would charge either of the daughters," he said, adding, "That would be absolute overkill and is contrary to the interest of justice."
While it remains to be seen what will happen to Loughlin and Giannulli, "Desperate Housewives" actress Felicity Huffman has already completed her prison sentence for her part in the admissions scam. It has also been reported that networks are now scrambling for her first post-prison interview.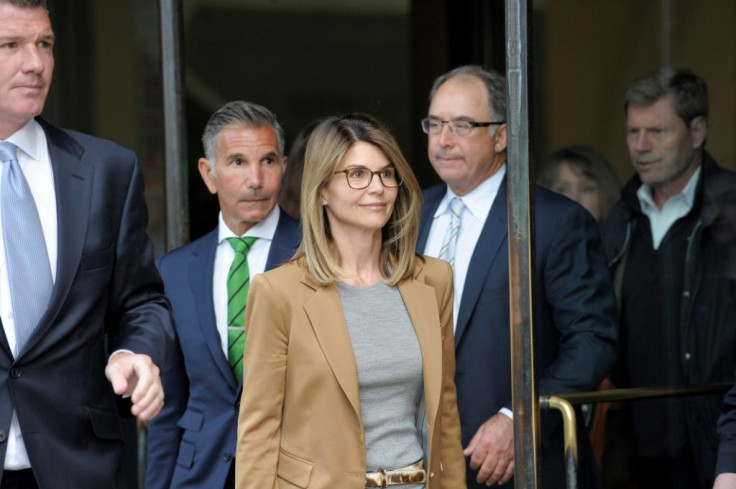 © Copyright IBTimes 2022. All rights reserved.
FOLLOW MORE IBT NEWS ON THE BELOW CHANNELS