College Admissions Scandal Update: Prosecutors' Recent Recommendations Could Hint At Lori Loughlin's Fate
As Lori Loughlin heads towards her trial, the latest development may give the "Fuller House" actress a look at what could be in her future.
In 2019, both Loughlin and her husband, Mossimo Giannulli, were accused of paying William "Rick" Singer $500,000 so that their daughters, Olivia Rose and Isabella Jade, could attend the University of Southern California (USC). Following the accusations, they were each charged with mail and wire fraud, honest services mail and wire fraud, money laundering, and conspiracy to commit federal programs bribery.
Now, prior to the former "When Calls the Heart" star's court date, four parents who pleaded guilty regarding the ongoing admissions scam could face their own lengthy prison terms.
According to the Los Angeles Times, the aforementioned parents were called "far and away the most culpable" after admitting their guilt. The group, which include a former chief executive of Pimco and a Bay Area venture capitalist, could face lengthy prison sentences. At this time, prosecutors have recommended that they receive punishments ranging from 18 to 26 months in jail for their alleged involvement with Singer. They will be sentenced in the next two months.
READ: College Admissions Scandal Update: Lori Loughlin Could Go To Prison 'Earlier Than She Anticipated'
This newest development could potentially result in the heaviest penalties handed down thus far in the legal proceedings. Previously, the longest prison sentence was given to Toby MacFarlane, who not only received the harsh punishment (six months in prison and $450,000 fine) but also stiff criticism from Judge Nathaniel M. Gorton.
As Loughlin prepares to potentially serve "hard time," it has been said that she has started quietly doing certain things behind the scenes in order to prepare for her "inevitable" future. Not only has she started taking "grueling" steps, but she has also reportedly intentionally started working to avoid a certain "challenge" behind bars.
As for Loughlin's daughter, Olivia Jade, the YouTuber could be charged as a defendant herself, along with her sister, Isabella Rose. Previously, the internet personality decided to make an unexpected appearance before her mom's trial, which is said to have resulted in criticism from both the public and harsh words from Loughlin.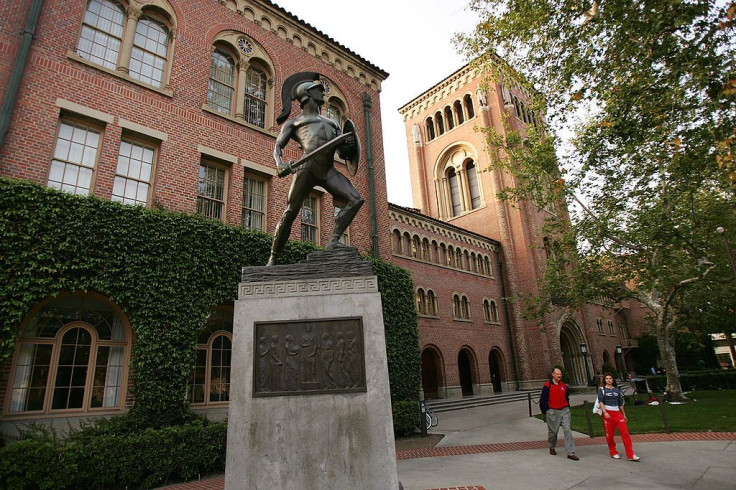 © Copyright IBTimes 2023. All rights reserved.